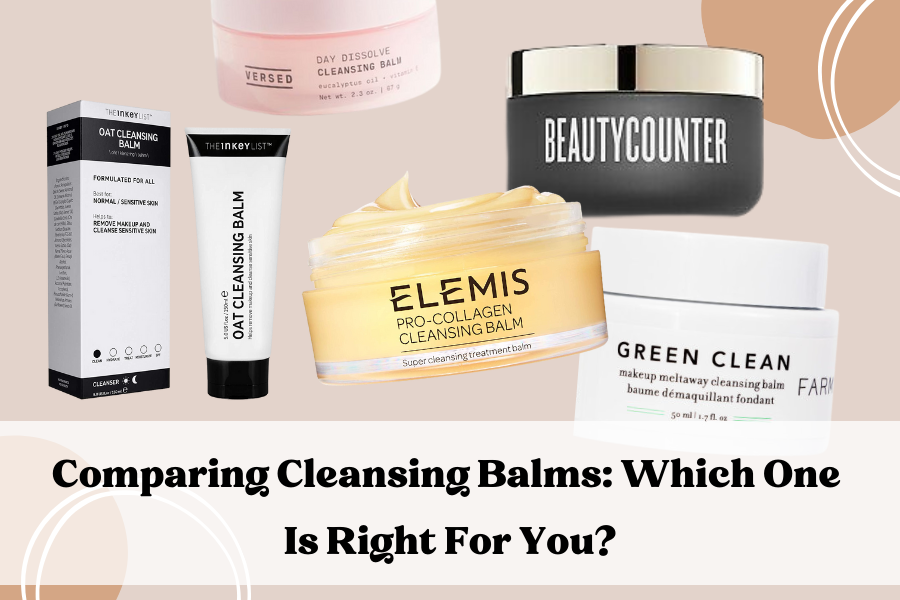 When it comes to cleansing your face, there are a lot of different products on the market to choose from. Cleansing balms are becoming increasingly popular because of their variety of use and how good they take your makeup off. There are hundreds of cleansing balms out there, but which one is right for you? In this blog post, we'll compare five popular cleansing balms and help you decide which one is best for your skin type.
1. Versed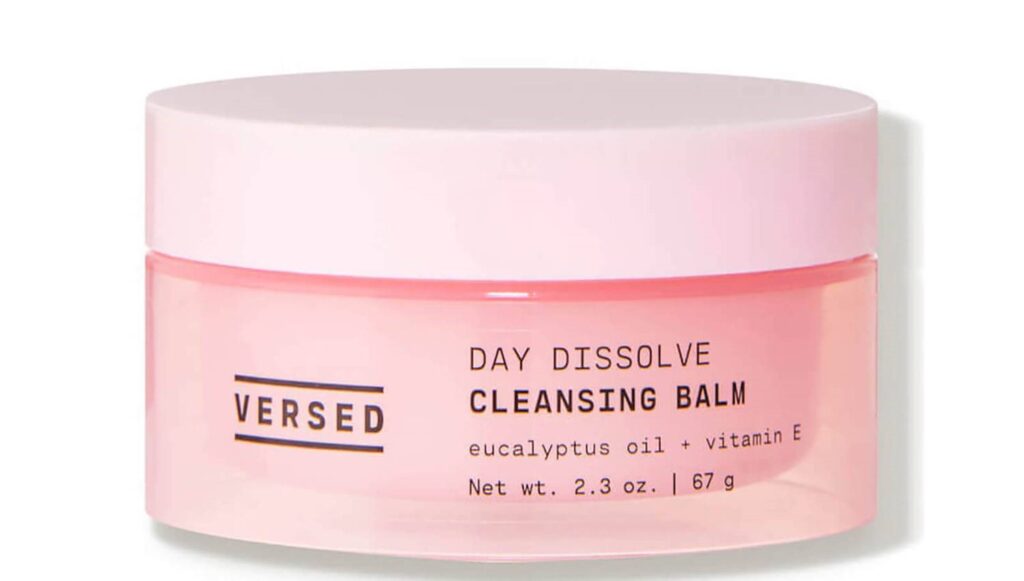 One of the biggest perks about the Versed cleansing balm is that it is sold at Target. I don't know about you, but convenience is a huge driver in decisions I make when choosing products. Let's be honest, we are already going to Target so getting everything in one stop is always nice. I actually needed a new cleansing balm and was in Target getting a few things, so I went to their skincare section and this is the only one I found. Overall I really like it! For $18, it does the job. It easily takes your makeup off and cleanses your skin while keeping it hydrated. The only thing I really do not love about it is the smell. It has a cinnamon smell that reminds me of Christmas and just doesn't go with the cute pink packaging in my opinion. The smell isn't for me, but if you like cinnamon you will love it!
Pros: conveniently sold at Target, good price point, travel size available
Cons: smell (for me anyways)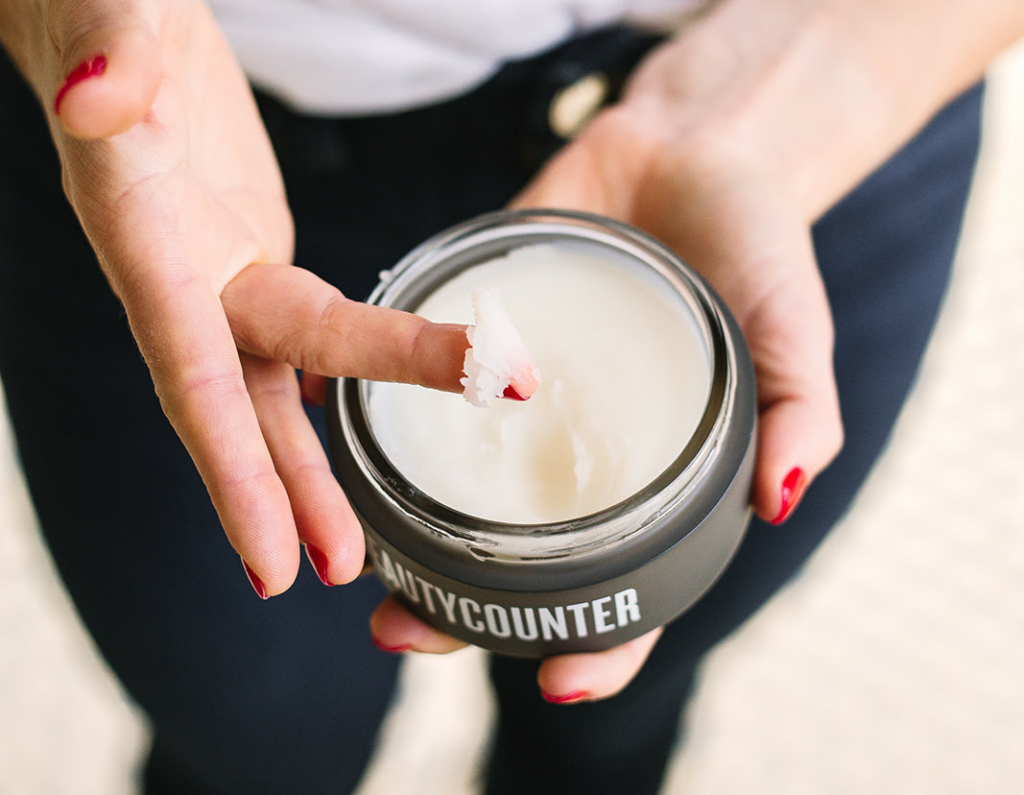 I have purchased this balm quite a few times, so clearly I keep going back to it for a reason. I absolutely love the lotus smell and the consistency of the balm is amazing. The biggest perk about the Beauty Counter Lotus balm? It can honestly replace most of your skincare routine! If you like simplifying, this is the balm for you. It can be used as a makeup remover, cleanser, moisturizer, and overnight mask and I can attest to every single one of these. When traveling, I often just bring this balm so I don't have to carry around a lot of products. It leaves your face glowy and soft without looking shiny or oily. I've even used it as a hand cream a few times in the winter! I could go on and on about this balm, but unfortunately, the price reflects how good it is. Coming in at a whopping $80, this can get expensive if repurchasing every couple of months.
Pros: most versatile of cleansing balms, smell, ability to replace multiple products, beautiful packaging, clean ingredients
Cons: price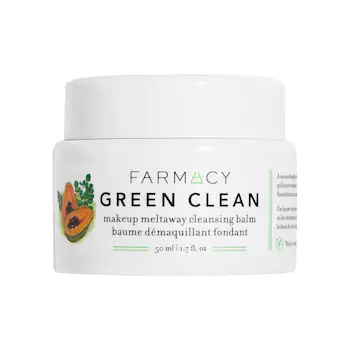 The Farmacy Green Clean is right at the top of my favorite cleansing balms for a few different reasons. This balm is the best of the best when it comes to removing makeup. You'll hear people describe a cleansing balm saying it "melts off makeup" and that is exactly what the Farmacy balm does. A tiny bit goes a long way with this one and it is very satisfying to watch your makeup literally melt off as the balm is applied! With its price around $34, it sits in the middle of cleansing balm price points. I enjoyed the smell of this balm and oddly loved the green coloring. It is a much lighter consistency than these other balms and I would definitely prefer it, except that I kept getting it into my contacts. Something about it made me have this problem many times when removing my eye makeup and I would have to change out my contacts. So, if you wear contacts like me, something to consider (or maybe just be more careful). Like Beauty Counter, it is nice knowing you can trust Farmacy's clean ingredients.
Pros: best at removing makeup, smell, color, travel size available
Cons: consistency clouded my contacts (could be a personal problem lol)
4. Oat Cleansing Balm by The Inkey List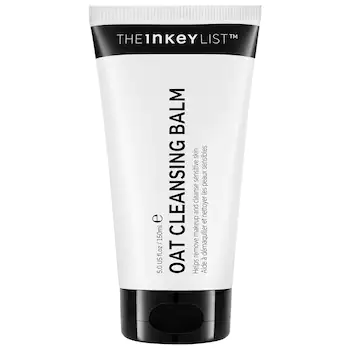 The biggest perk to the Oat cleansing balm by far is the price. For a large tube at $10.99, you cannot beat the price anywhere else! I have purchased this multiple times because of how affordable it is. When it comes to removing your makeup, it doesn't come close to Farmacy's balm but is about equivalent to Versed in my opinion. If you have tried a luxury brand cleansing balm, you will be able to tell this is cheaper so it just depends on what you are wanting. As far as smell goes, it is almost nonexistent with this cleansing balm since it smells like oats. If affordability is your biggest factor when purchasing, I say go with this one by The Inkey List. The tube contains a lot of products, so you get a huge bang for your buck.
Pros: price, squeeze tube, amount of product
Cons: no smell, heavier consistency
5. Elemis Pro-Collagen Cleansing Balm
The first word that comes to mind when thinking about the Elemis cleansing balm is "spa." Picture a bougee spa getting a massage with oils and that is what it smells like – heavenly! You have the option to choose between a rose scent (pink jar) or the regular floral scent. This is my most recent cleansing balm to try and I'm beyond impressed with it. I have been hesitant to give it a try over the years because of the price, which ranges anywhere between $38-$64 I've found, depending on where you buy it. A good thing about it being sold so many places is that you can almost always find it on sale. The consistency is great and it takes your makeup off like the Farmacy one by melting it away upon application. The Elemis cleansing balm leaves your face feeling super hydrated and clean, and you can even use it as a nourishing mask. Overall, Elemis has the most luxury feeling balm I've tried. It even comes with a washcloth to use as an extra perk! I now understand all the influencer hype behind this brand.
Pros: smell, luxury-like product, consistency, washcloth, choose your scent
Cons: on the more expensive side for a big jar
Conclusion paragraph:
So, what's the final verdict? Are cleansing balms worth all of the hype? In short, YES. I absolutely love my cleansing balm and reach for it every night to remove my makeup. Not only does it do a great job at removing all of my makeup, but it leaves my skin feeling soft and hydrated. If you're looking for an alternative to your current makeup remover, or just want to try something new, I highly recommend giving a cleansing balm a go! Which brand are you most interested in trying? Let me know in the comments below!