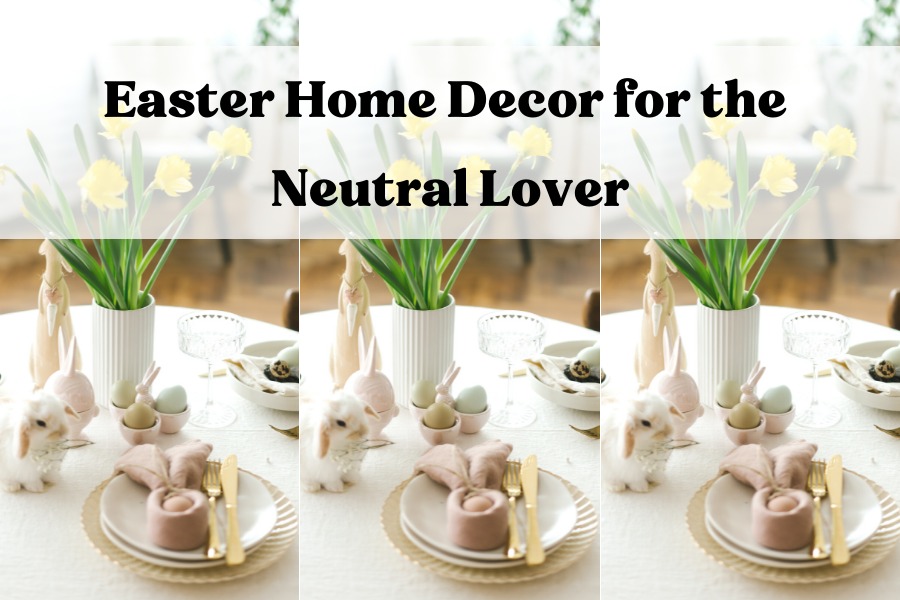 Decorating for holidays is always fun, but what if your style doesn't go with a lot of holiday decorations. If you have a more neutral, natural style, adding lots of pastels bunnies, and eggs, would look out of place. Here are three ways to incorporate Easter decor in a subtle way.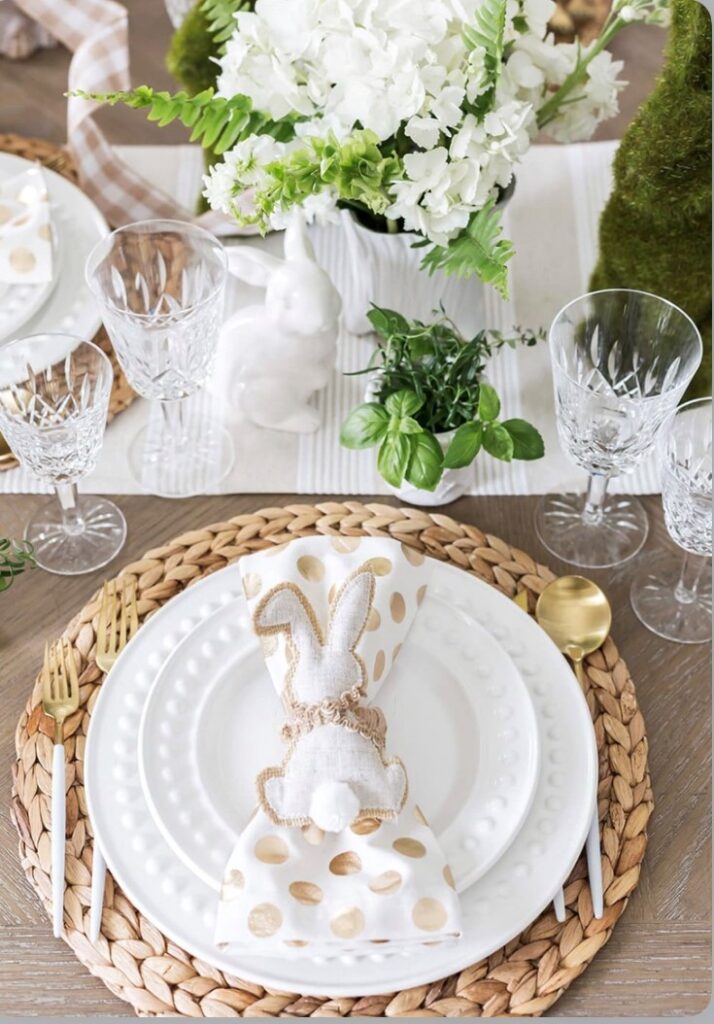 Add Easter touches to your tables-cape
Even if you aren't hosting Easter dinner, adding Easter decor to your dining table is a way to subtly add in holiday decor. Adding flowers and neutral bunny decor as your centerpiece is festive while not overpowering your space. If you live in a small space without a designated dining area, you can still add touches like this to a counter dining space or your kitchen.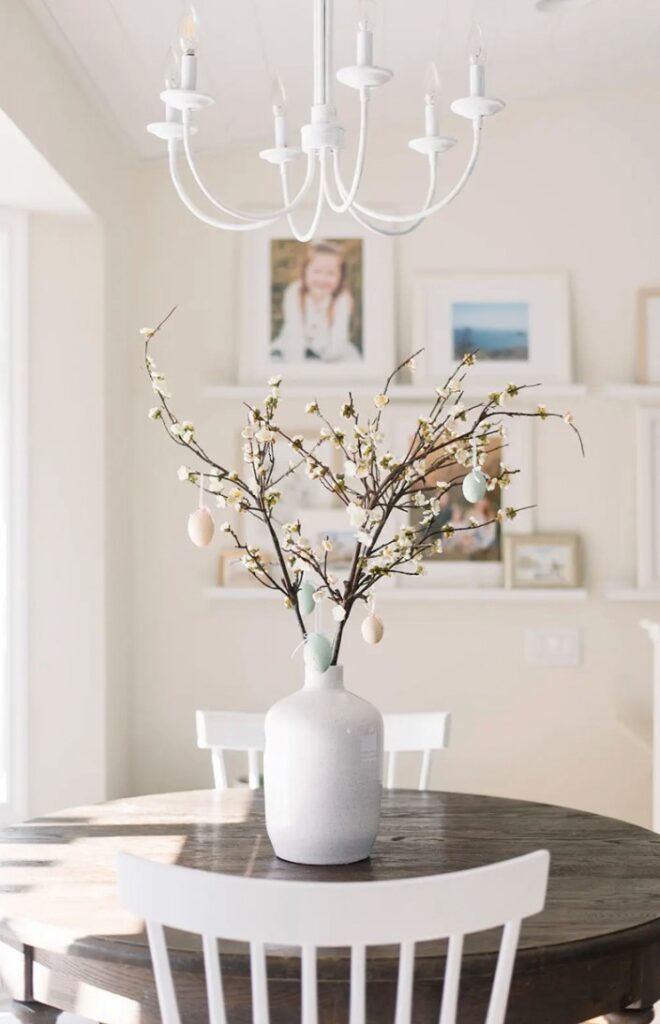 Maybe you already have a display of branches or a small tree. Adding small egg ornaments can be a cute way to subtly add in easter decor. This can be a great addition to a mantle or console table.
You can also add in faux bunny tails! This is a grass similar to pampas grass that has a small fluffy top, like a little bunny tail. These branches can be left up all spring and summer. too.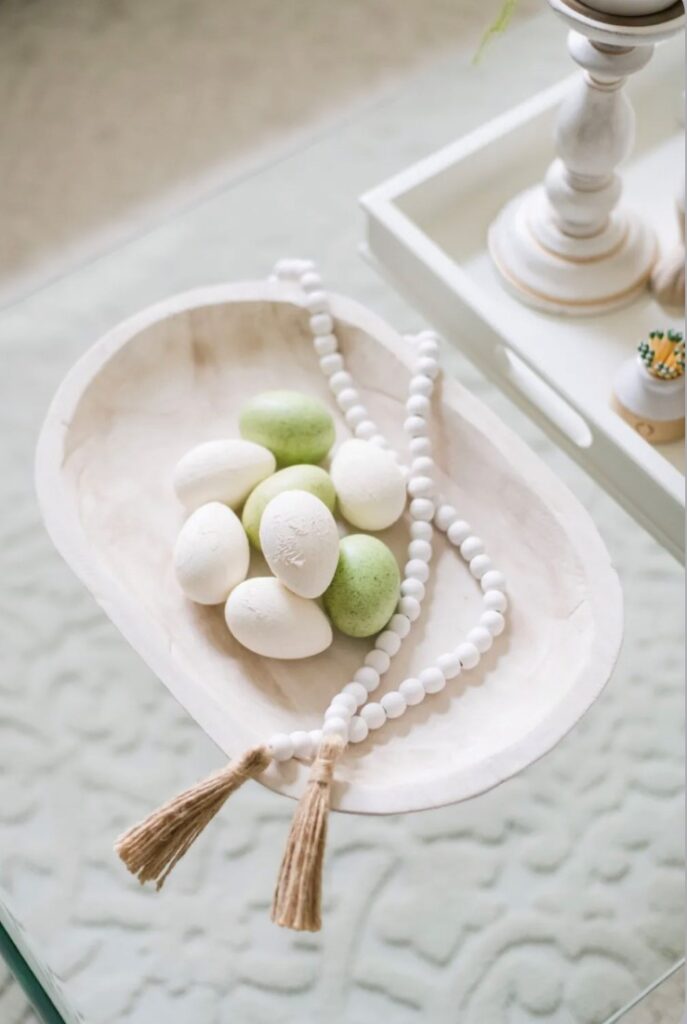 Decorate your coffee table
Adding a subtle touch of Easter decor to your coffee table is one of the easiest ways to make things feel festive. Put some faux eggs in a bowl or on a tray. Woven eggs are very trendy right now and go perfectly with more neutral decor. 
Even if your decor is mostly neutral you can still add fun Easter touches to your space. Happy decorating!