Vermont Guide
Hi Friends! So my husband and I just got back from spending a weekend in Vermont and let me just tell you… if you are on the fence about going, PLAN THAT TRIP NOW!
I have been dreaming about visiting Vermont for two years because of wanting to see the fall foliage. My birthday is the beginning of November, so I thought it would be the perfect birthday present! Nothing means more to me than quality time while traveling and exploring. We waited too late to plan the trip last year, so my husband promised me that in 2021 we would go my birthday weekend!
Well, he made it happen and I can honestly say.. best birthday yet.
Whether you are planning a romantic getaway with your boyfriend or spouse, talking with your friends about a girls trip, or just searching for new places to visit in the fall, I HIGHLY suggest Vermont!
Keep scrolling for all the recommendations. We traveled around to several cities and towns while in the state, so I'll break down where to eat, stay, and what to do while in each area.


Burlington, Vermont
Unless driving from Boston, when visiting Vermont you will most likely fly into Burlington. We flew into the Burlington airport on a Friday night and went straight downtown to explore and eat dinner. We also spent some time in the city before flying out during the day, so I have all the recs!
Although we didn't spend much time in Burlington, I would definitely say spend a few hours before or after your flight to check it out. It would be perfect to spend the night after a late flight or before an early one; however, I would not waste a whole day of your trip here!
Stowe, Vermont
After booking our flights to Vermont, I spent some time researching different places we should stay while in the state. Gil and I are the type of couple who loves to rent a car and drive all around. We feel like it allows us to go and see everything we want to see and gives us way more flexibility than Uber (also way cheaper). I have the tendency to want to spend a little time in many places while I am in a new area, so I wanted to find somewhere to stay for one night before going to Woodstock. I decided on Stowe after reading some travel guides and I definitely see why it was recommended!
Stowe is a small, beautiful town in Vermont known best for its ski resorts. Our trip was in the first weekend of November before the first snow, so skiing wasn't an option. We could see a little snow at the top of the mountains and it was beautiful so I can only imagine how stunning it is in the winter!
If you are looking to visit Vermont in hopes of going skiing, I definitely recommend staying in Stowe. If you are visiting in the fall for the dreamy fall foliage, I would do what we did and maybe stay here a night and then head to Woodstock. It is 100% worth visiting, but plan to spend most of your stay in Woodstock. You are about to see why!
Woodstock, Vermont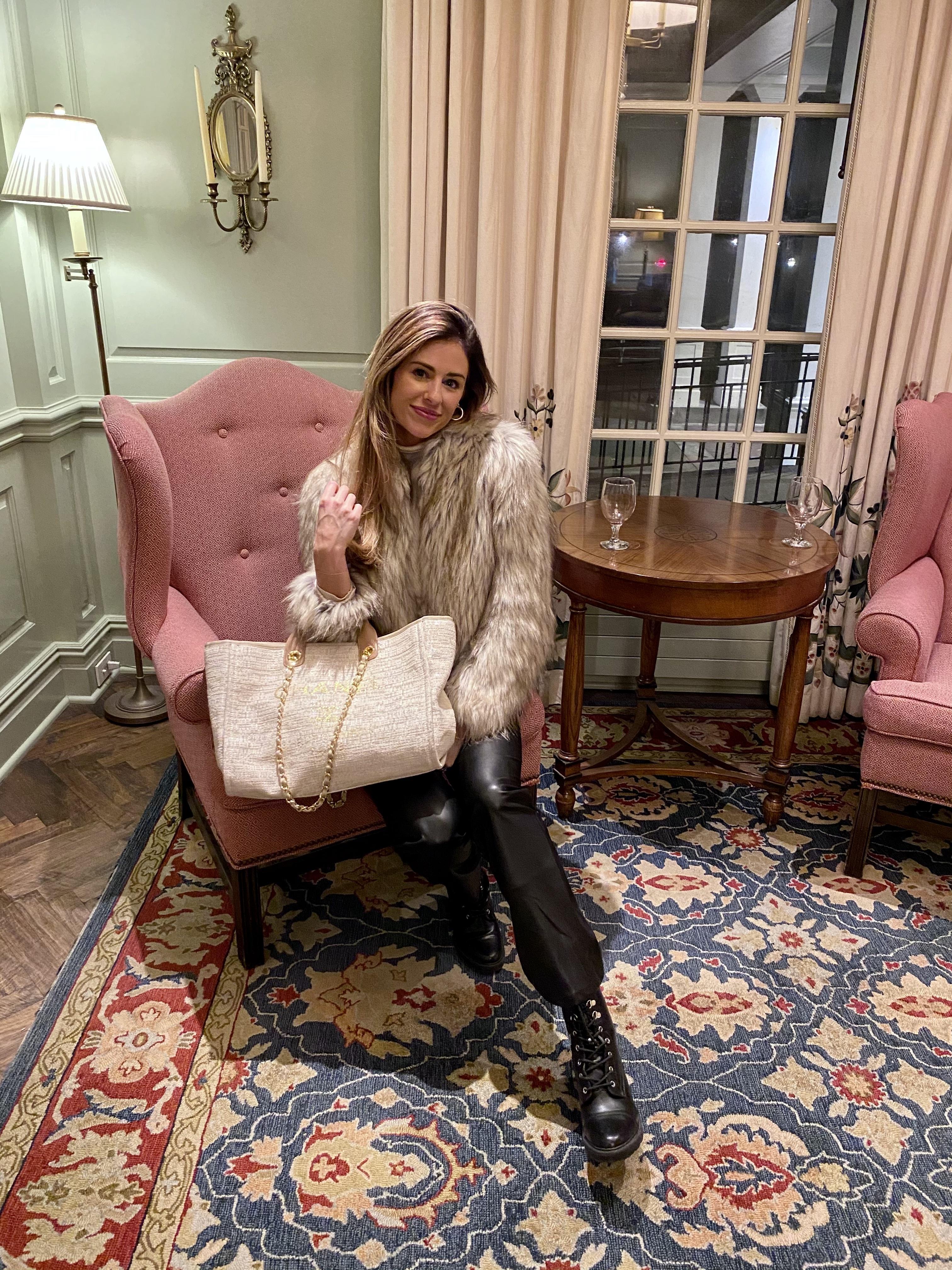 If you know me well or have followed me for some time, you know I am obsessed with Camden, Maine. Well, after this weekend I can honestly say Woodstock, Vermont is tied with Camden now!
Woodstock is the most charming town I have ever visited. Picture a Hallmark romance movie that takes place in the fall and this is what it looks like – beautiful colored trees, old quaint buildings, covered bridges out of a story book. It is straight up DREAMY.
I had heard of Woodstock more than other places in Vermont and planned two nights there, but I was not expecting how charming it really was. While Stowe was amazing, Woodstock is by far where you should spend most of your time. There are more restaurants and things to do than Stowe, and the town of Woodstock has a whole lot more character.
If you are going for a long weekend, I would stay in Woodstock and just go take a day trip other places!
Fun fact: Celebrities frequent the Woodstock Inn to get away! We did not see anyone famous, but it is not unusual to spot one in the inn. Keep in mind though, people here act like it's no big deal. They come here to get away, so you won't see people asking them for photographs, etc. (My friend was in the elevator with Scarlett Johansson when she went!)
Biggest pro: You can walk everywhere in Woodstock from the Woodstock Inn. Our hotel was amazing but we did have to worry about driving home at night.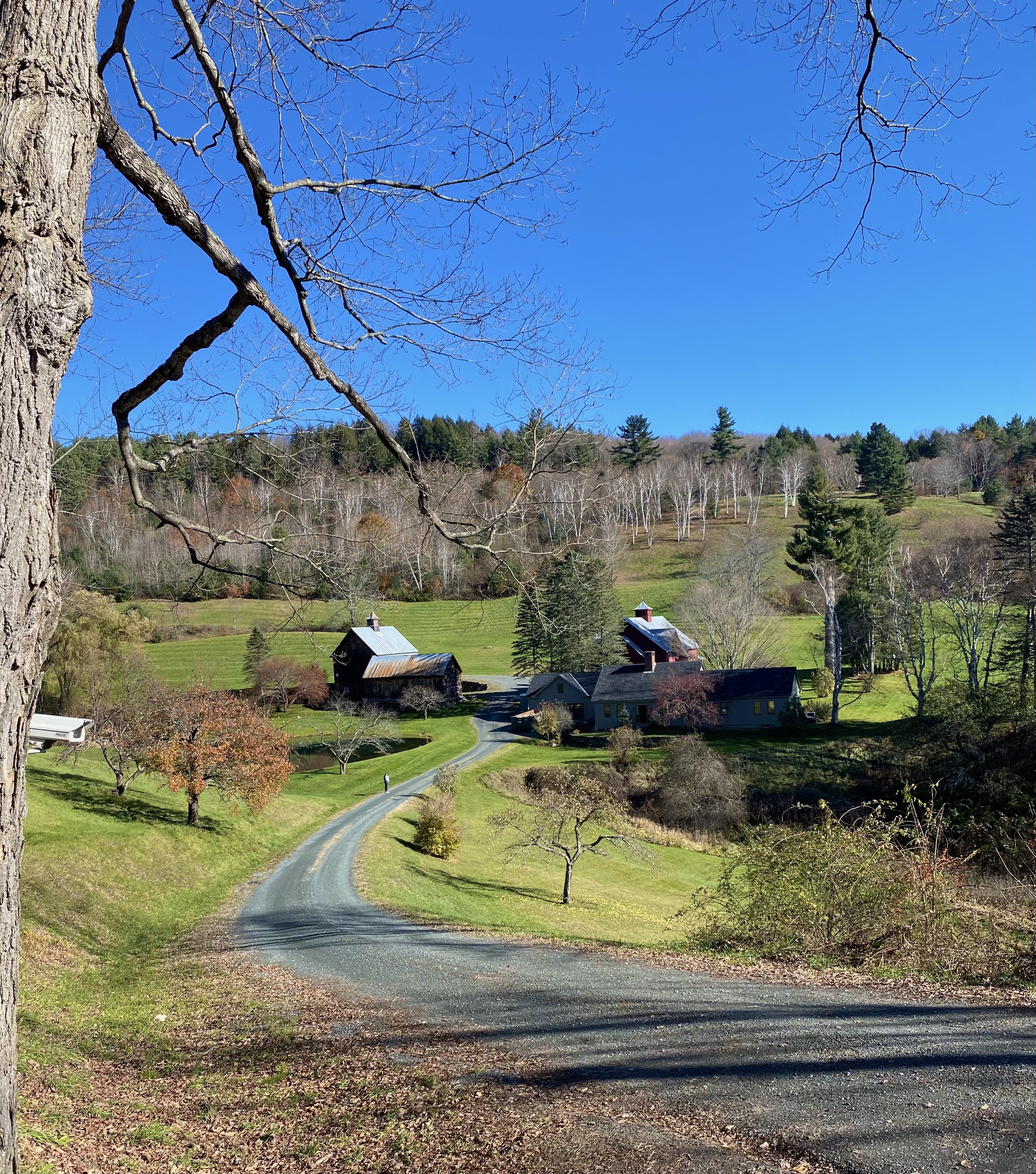 As I've mentioned a thousand times already, plan to spend most of your weekend in Woodstock. It is the perfect weekend destination in the fall! You wouldn't want to spend more than about 3 days there. I mean we literally knew all the bartenders by name because there is not many other places to go.
One thing I think everyone going to Woodstock should know is that it is a SLEEPY little town. After 8pm, it is hard to get a dinner reservation anywhere and lots of restaurants close at 8:30. It seemed bizarre coming from bustling Atlanta, but these are small establishments and you can tell they make their own hours. Both days we ate late lunches around 2pm and wanted to eat a late dinner but literally had to eat before we were hungry or else we would not be able to eat dinner.
And on that note, don't expect a happening nightlife in Woodstock. We ended our nights at the Woodstock Inn bar or Dr. Coburn's after dinner but were still home each night by 10pm. I had a friend recommend going to Bentley's for drinks at night, but sadly they did not make it through the pandemic and are now permanently closed.
What Is Vermont Known For?
If I haven't convinced you enough in this article to decide to visit Vermont, let me tell all the state known for. Vermont, also known as The Green Mountain State, is renowned for its stunning walking trails and charming small towns. Visitors can explore the state's natural beauty by hiking along trails that wind through lush forests, picturesque meadows, and rolling hills. Vermont is also home to many historic sites, including the Bennington Battle Monument, which commemorates the Revolutionary War battle that took place in southern Vermont. For those who love fresh produce, Vermont's farmers markets are a must-visit destination. These markets offer a wide variety of fruits and vegetables, including many locally grown specialties. One of the most famous products of Vermont is its maple syrup, which is made from the sap of sugar maple trees and is a staple of the state's cuisine. Overall, Vermont's combination of natural beauty, rich history, and vibrant food culture make it a unique and special destination for travelers. 
Looking for a nice, relaxing weekend or romantic anniversary trip? Then, I cannot recommend Vermont enough. It exceeded all of my expectations and I fully intend to visit again in a few years. After all, Woodstock stole my heart and I can't imagine not going back!
Shop all my outfits here

Let me know in the comments if you are planning a trip or have any questions. I would love to help!
xo,
McKenzie