What to Pack for Your Dream Hawaii Vacation
So you are planning a vacation or researching what to pack for Hawaii? How exciting! Hawaii is a popular destination for all types of travelers. Whether you are looking to relax on the beach or explore the islands, there is something for everyone in this tropical paradise. 
If you're wondering what to bring to Hawaii, you've come to the right place. My husband and I are headed to the islands in a couple weeks, so I've done all the research on what to bring to Hawaii for you. Like I mentioned above, your trip to Hawaii can greatly differ depending on what type of travelers you are and what you want to get out of your trip. 
As far as Gil and I, we love adventure and exciting activities, so we are planning many hikes and excursions while on our trip. Of course, some beach time will be involved as well. So whether you are planning a relaxing trip to soak up the beaches in Mauai or planning to zipline through the jungle in Kauai, I've got you covered with what to pack for Hawaii. 
So, let's jump in!
What to Bring to Hawaii
When packing for Hawaii, what you bring will depend largely on what you plan to do during your trip. If you're spending most of your time at the beach, you'll need plenty of swimsuits, coverups, and sandals. If you're planning on doing more adventurous activities, you'll need to pack more athletic clothing and comfortable shoes. In either case, it's a good idea to pack light, breathable clothing that won't overheat you in the tropical sun. Keep reading for plenty of outfit ideas for both types of vacations that will have you looking stylish while also being practical.
Essential Things to Pack for Hawaii
No matter what your plans are for Hawaii, there are a few essential items you should pack. Here is my list of things you do not want to forget when packing for Hawaii.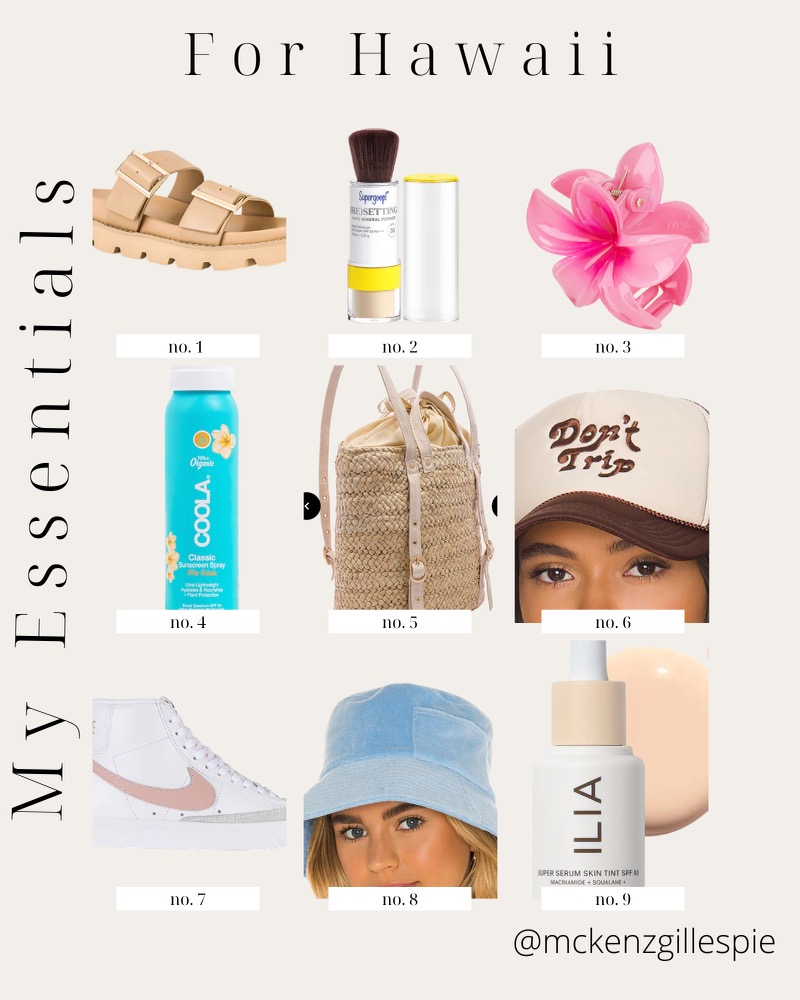 Click the image or click here to shop any of these looks.
Beach bag – Don't forget your cute beach bag! This will come in handy for carrying all of your other essentials and also add to your outfit of course. I am loving this backpack one for how convenient and easy it is to carry!
Sunscreen – The sun is strong in Hawaii and you'll want to protect your skin from burns. I can't think of anything more miserable than getting burnt to a crisp one of the first couple days of your vacation. And yes, you will still come back looking like a tan Hawaiian goddess even while wearing sunscreen! If you want the prettiest glow, I love this one.

Insect repellent – If you live in the South like me, I was bummed to realize I'm not leaving the mosquitos behind while on vacation. Hard to imagine magical places like Hawaii are also burdened by these same pesky insects! Hawaii is full of mosquitos though, which sometimes can carry diseases, so be sure to bring enough insect repellent for your group. 

Shoes – In order to avoid overpacking, I like to find shoes that fit multiple uses during my trip. For instance, when traveling I want to wear comfortable shoes, so I'll make sure I bring a pair of sneakers I can wear in the airport and also don't mind getting dirty while hiking. I love these sneakers for both casual travel and physical exercise. For the beach, you will want to bring a pair of sandals. My recommendation is to bring a pair that is a neutral color you can wear with multiple outfits, swimsuits, and even to dinner at night if you want to be comfortable. This pair is perfect for all of those occasions. Lastly, bring one pair of fun shoes! It's not every day you get to dress up for a tropical dinner in Hawaii, so bring that pair of heels in your closet you've been dying to wear! These are the ones I'm excited to wear 😉
Hats – Packing hats is something often overlooked, but you will be so thankful you remembered these when out and about in the Hawaiian sun. I would bring a sun hat for the beach days and some sort of athletic hat for exploring that can also be worn on travel days. This is the hat I've been loving all summer!
What Outfits to Pack for Your Hawaii Vacation
Now for my favorite part…the clothes! Finding fun Hawaii outfit ideas has been so much fun while planning for this trip. Sorry males, but this is a Hawaii packing list females only will enjoy. I'm about to go through what clothes I've been shopping for my trip to Hawaii and some Hawaii vacation outfits I'm bringing.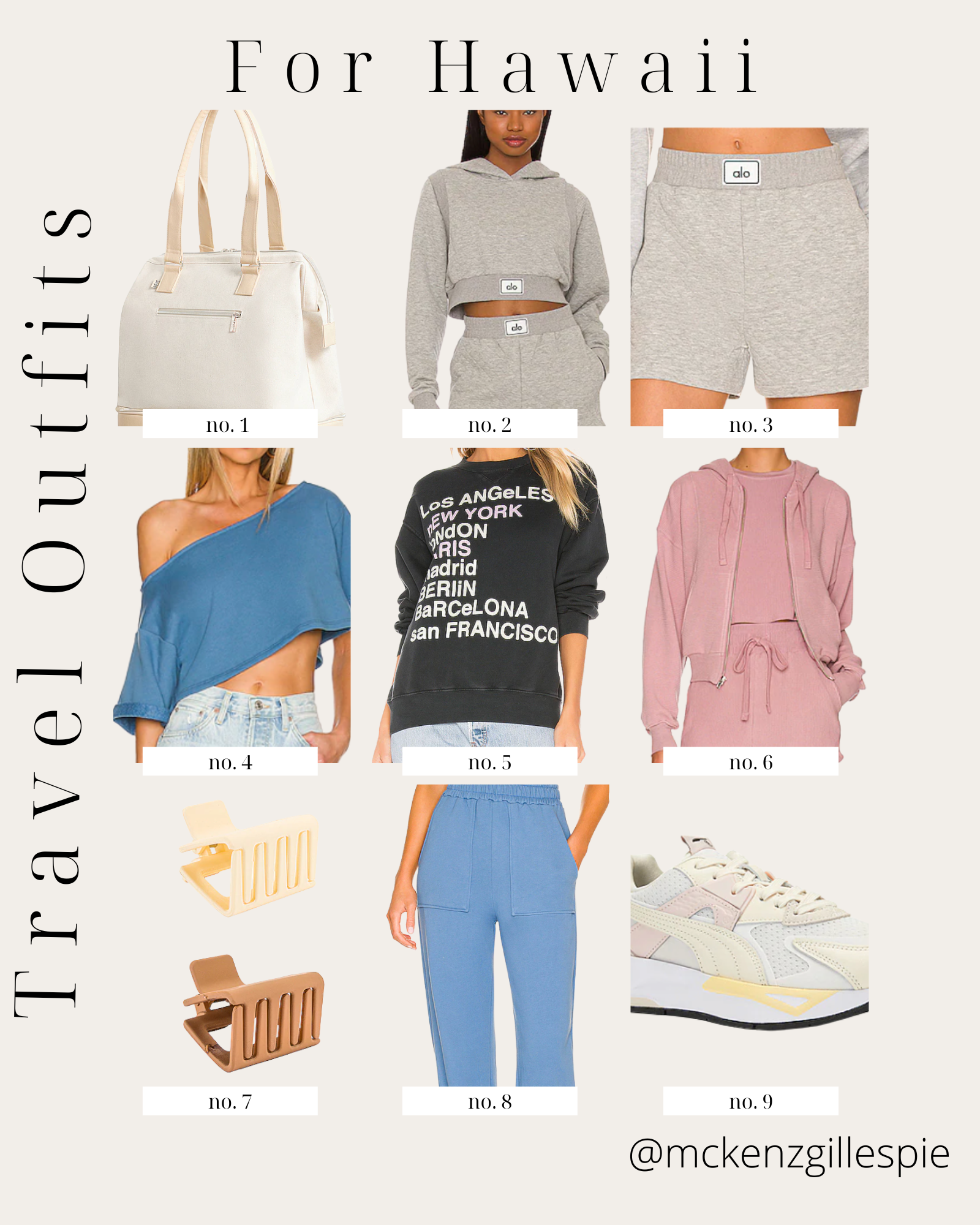 Click the image or click here to shop any of these looks.
Our trip starts in Oahu where we will be exploring the island, going to the beaches, and probably snorkeling. So, for this part of the trip I'm bringing the outfits below:
Travel look for our flight to Honolulu

2-3 day time casual cute outfits with comfortable sandals or sneakers

2-3 swimsuits with coverups (making sure one I can wear all day)

1 athleisure outfit in case we go hiking

2 outfits for dinners in Oahu
Next, we go to Kauai where we will be doing a lot more exploring and outdoor activities. I even rented us a jeep where we can take the top off for driving around the island. For this leg of the trip, this is what I will be packing:
3-4 workout sets for hiking (also recommend bringing a small backpack to put your sunscreen, a swimsuit, and other necessities like your car keys in)

4 swimsuits 

Casual outfits I can wear a swimsuit underneath (for unexpected beach stops)

4 dinner outfits 
Clothes to Wear in Hawaii 
First, let's start with the practical Hawaii outfit ideas. Just because you are going to be exploring outdoors doesn't mean you can't look super cute while doing it. 
Click the image or click here to shop any of these looks.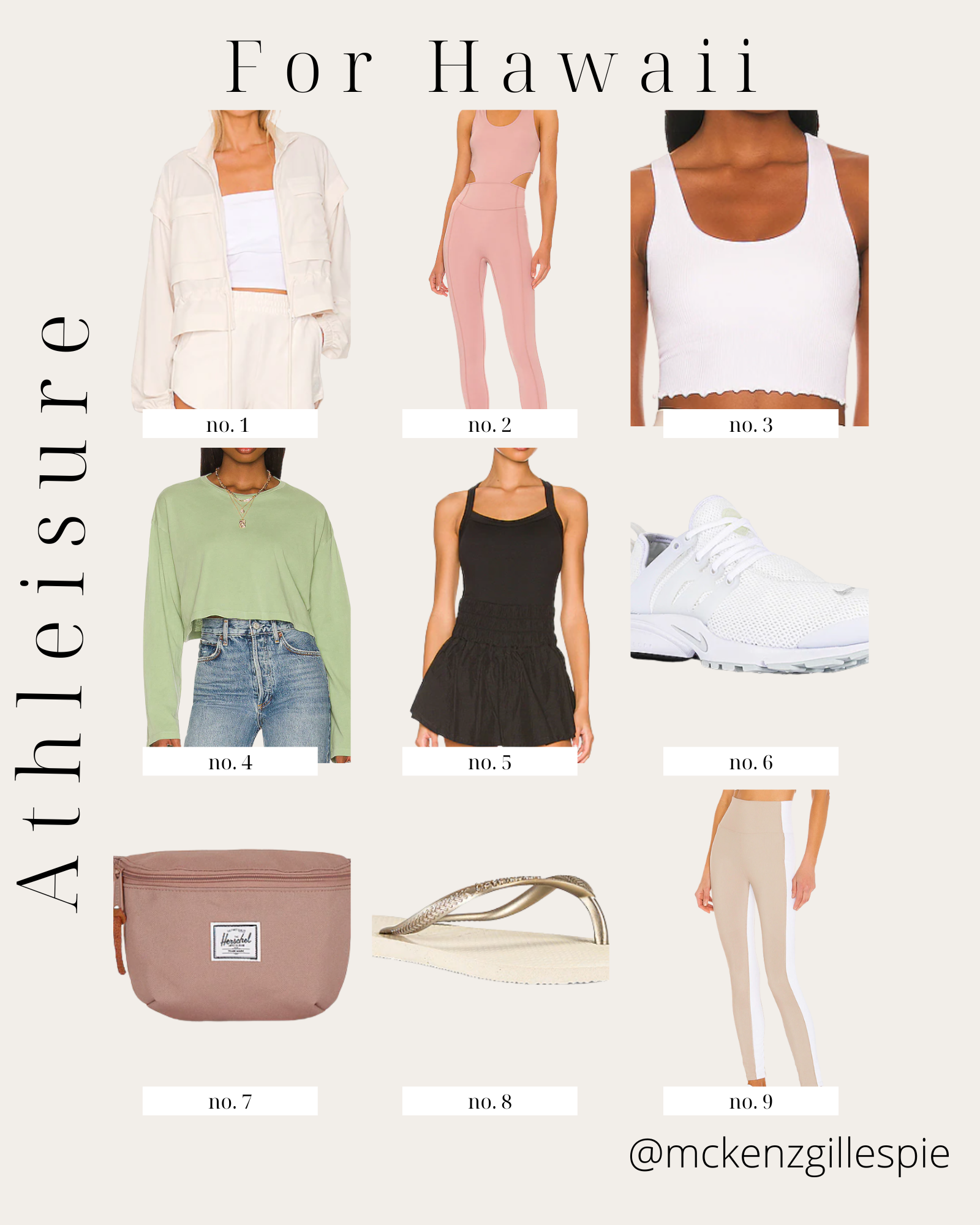 Hawaiian Bathing Suits 
This should be your #1 outfit for your trip if you're doing it right! It's probably safe to say about 80% of your suitcase will be swimsuits and coverups when packing for Hawaii.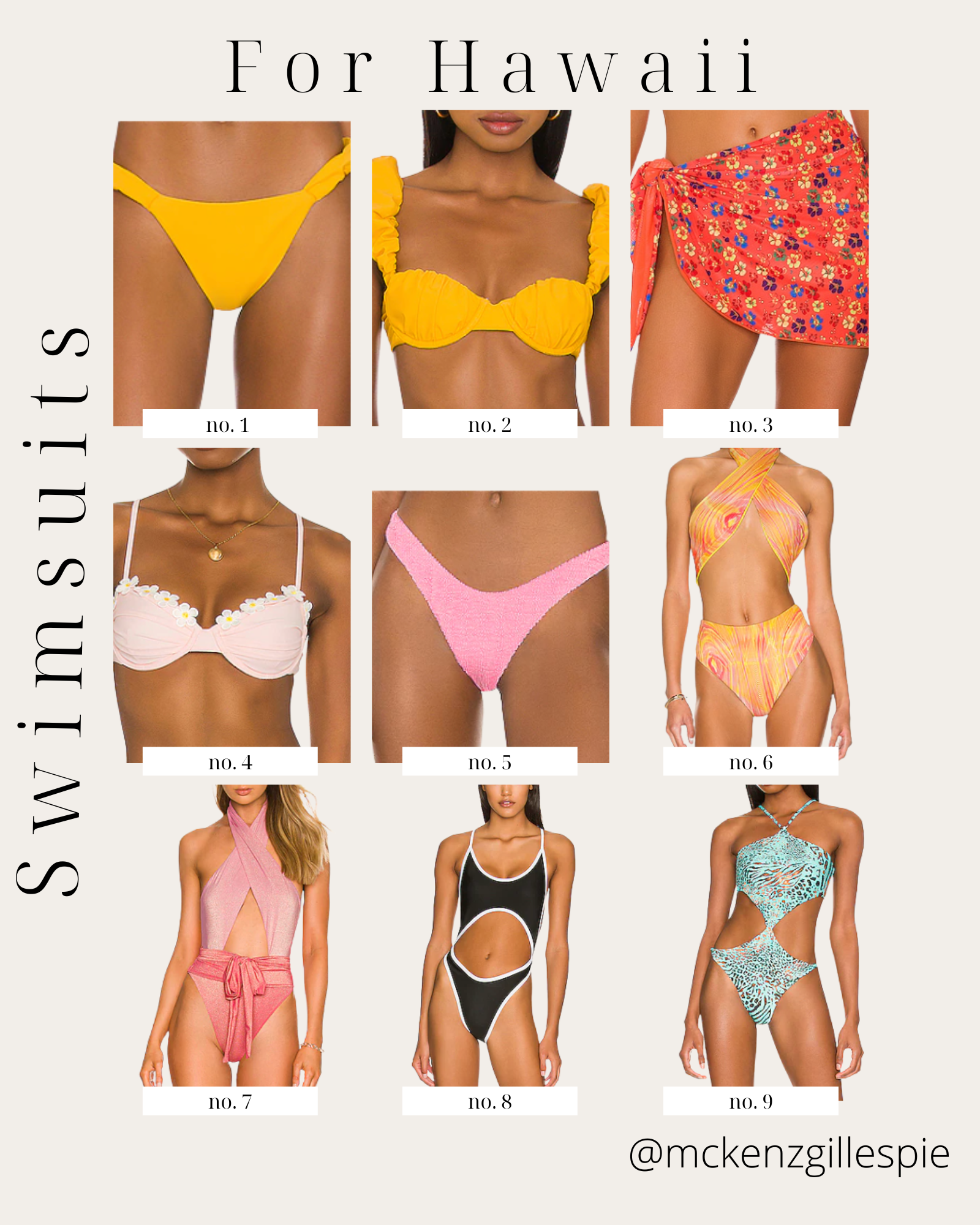 Click the image or click here to shop any of these looks.
Dresses, Coverups, and Rompers Oh My! 
When thinking about what to pack for Hawaii, you'll most likely find picture youself in a breezy dress or coverup. The vibe of Hawaii is casual and laid back but also fun and funky, so really anything goes! If you're like me, you will want to take advantage of the tropical atmosphere with vibrant colors and funky prints. Here are some of my Hawaii outfit ideas I have been shopping myself.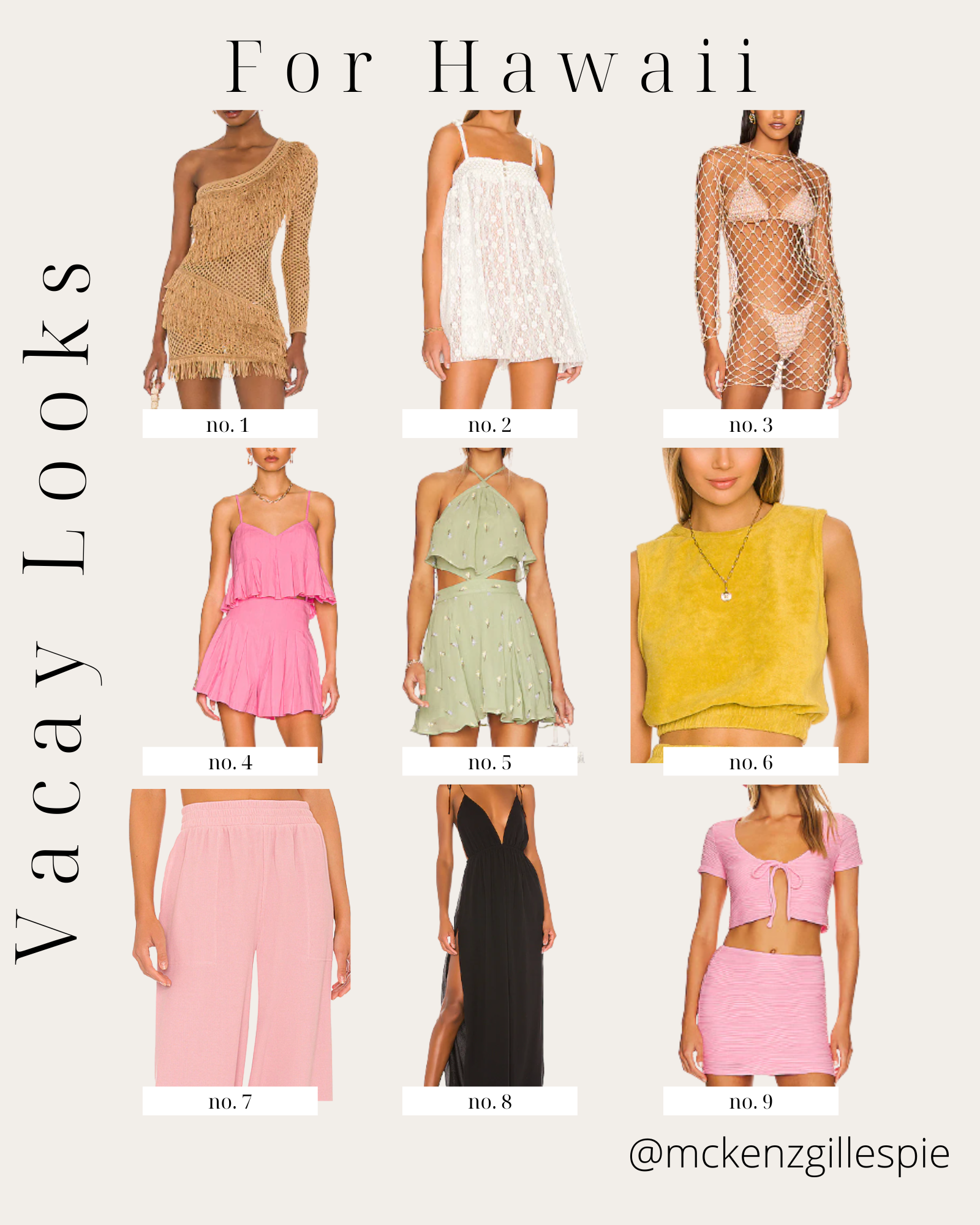 Click the image or click here to shop any of these looks.
Hawaiian Themed Clothes 
Let's talk about how to dress "Hawaiian" without seeming like a stereotypical tourist. Although when you picture how to dress in Hawaii you may think of bright floral patterns and flowers in your hair, that isn't exactly how locals dress all the time. Think more along the lines of a tropical beach vacation when shopping than how you'd dress at a luau.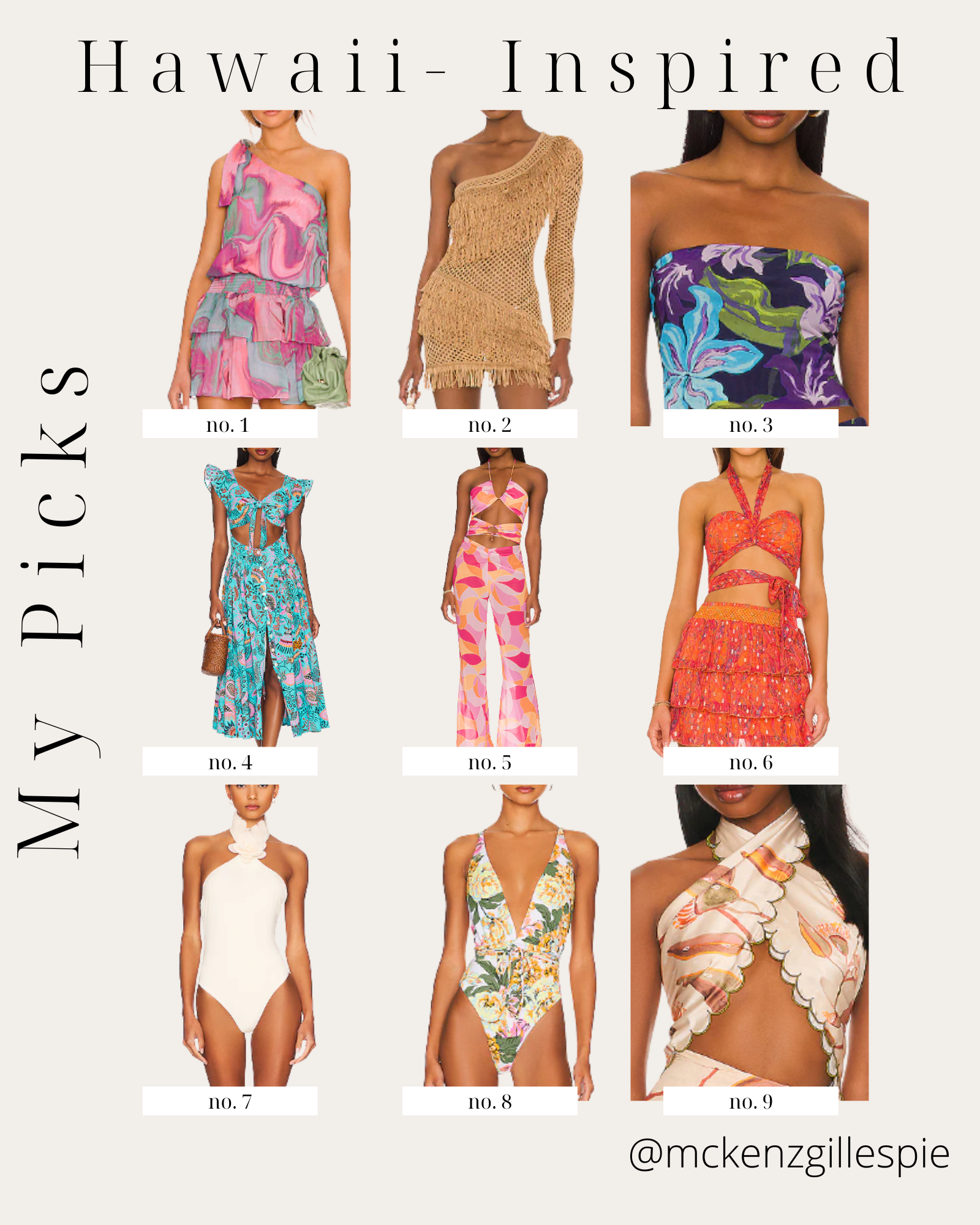 Click the image or click here to shop any of these looks.
Hawaiian Outfit Ideas 
Now that I've gone through each type of clothing to pack, I have decided to put some Hawaii outfit ideas together to make what to wear in Hawaii even easier!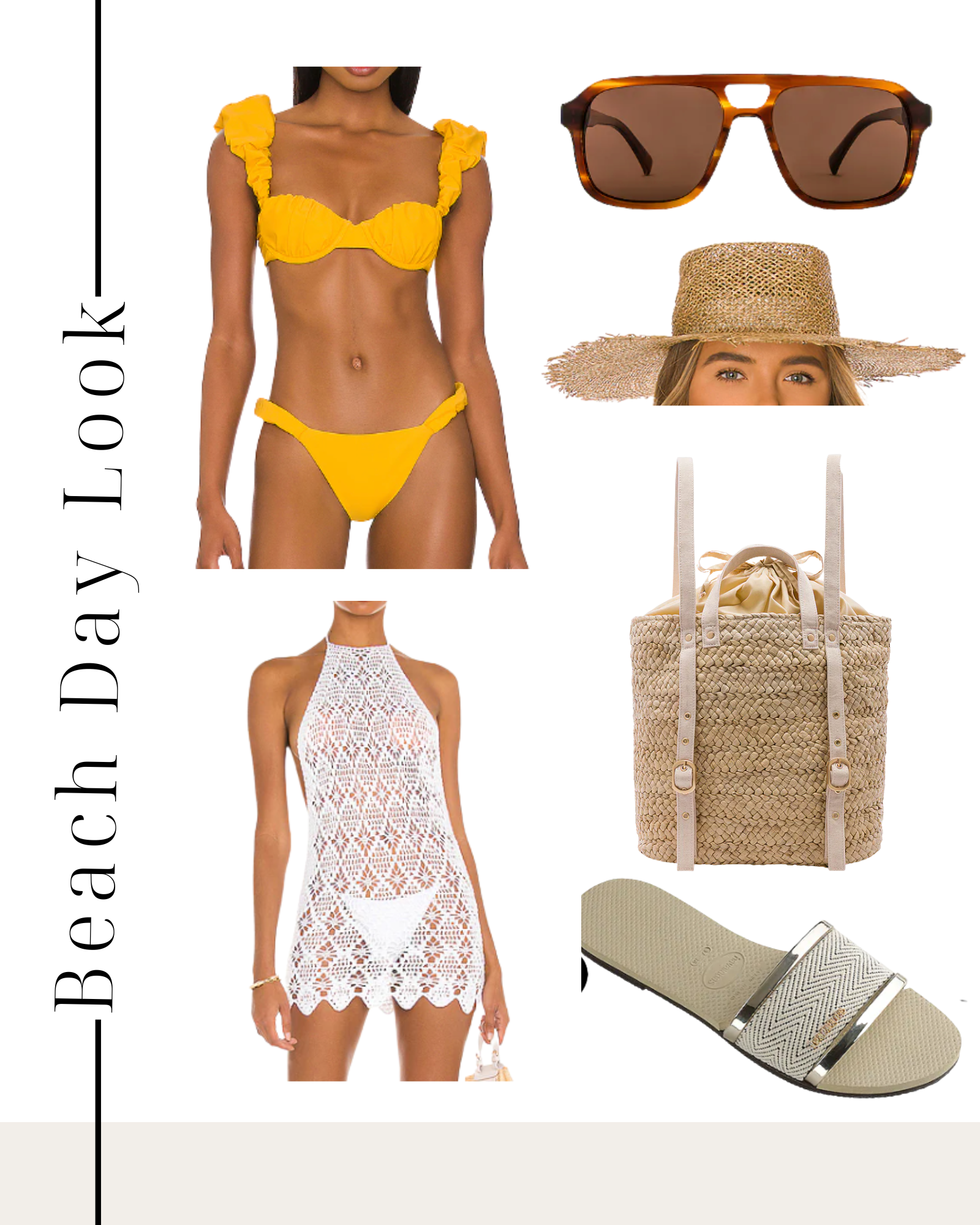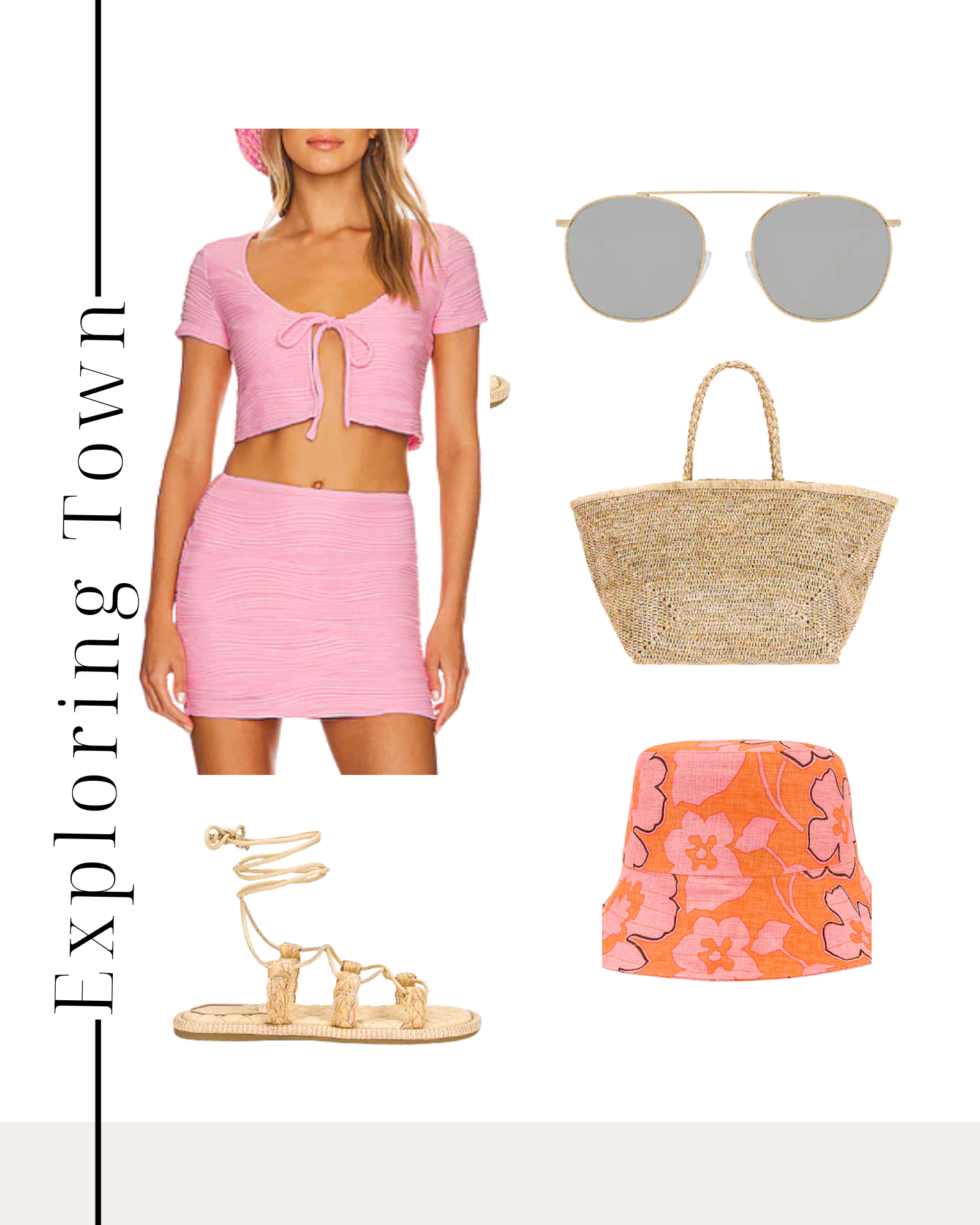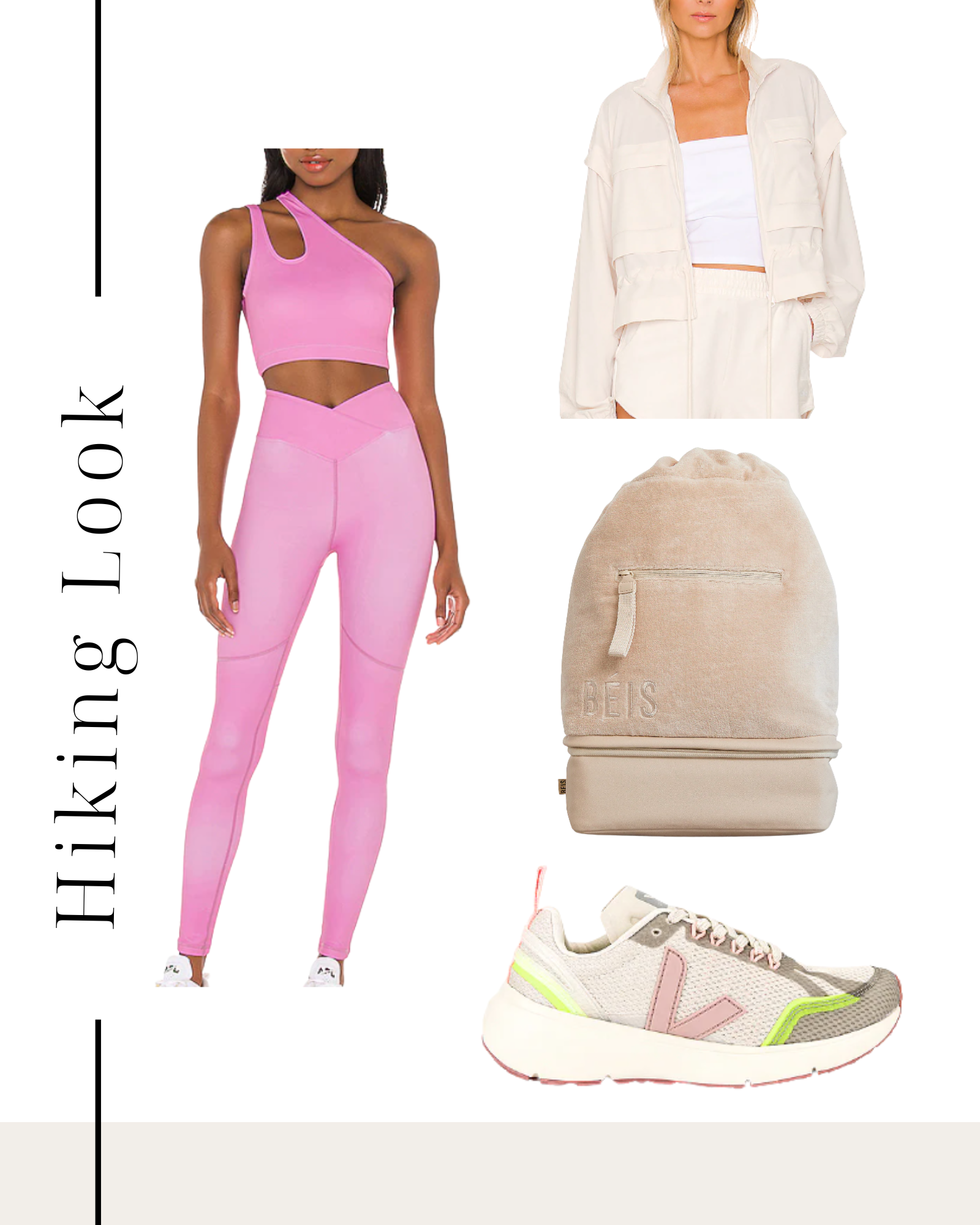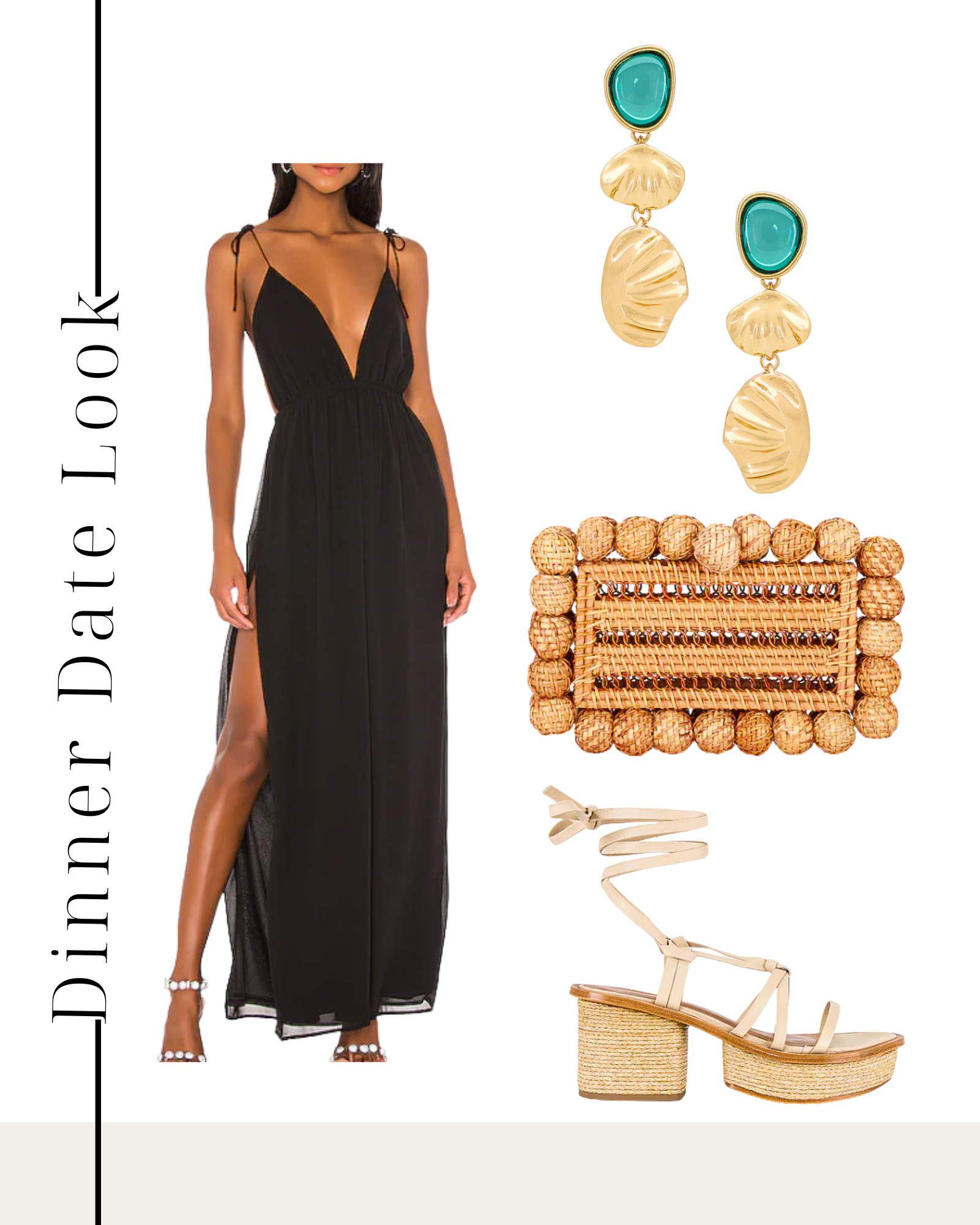 Check out these related blog posts below: