You all know that I'm very into the trends each season, but dressing trendy every day is not very practical. Whether you are going to your 9-5 job, at home with your kids, or going to class each day you need some fall staples in your closet that you can build multiple outfits with. While I love a statement piece, I find that I end up wearing a select few basic pieces over and over again each season. They never get old and I can seriously wear them about 20 different ways each.
I'm about to show you several pieces you need in your closet this fall that are worth investing in. No, these will not break the bank but I can promise you that you will own these for YEARS without getting tired of looking at them. That "go-to" outfit you grab each time you can't find anything to wear? Yeah, these are about to enter that category.
Fall Staples You Need In Your Closet
1. Faux Leather Leggings
If you don't own the Spanx faux leather leggings yet, WYD? In all seriousness, you need a pair of these in your closet for this fall/winter. You can create a million different outfits with this pair of solid black leggings and I promise you will not get tired of wearing them. The faux leather look instantly elevates any outfit to make you look put together AND they are comfortable. It's a win-win. For even more looks check out my what to wear with leather leggings post.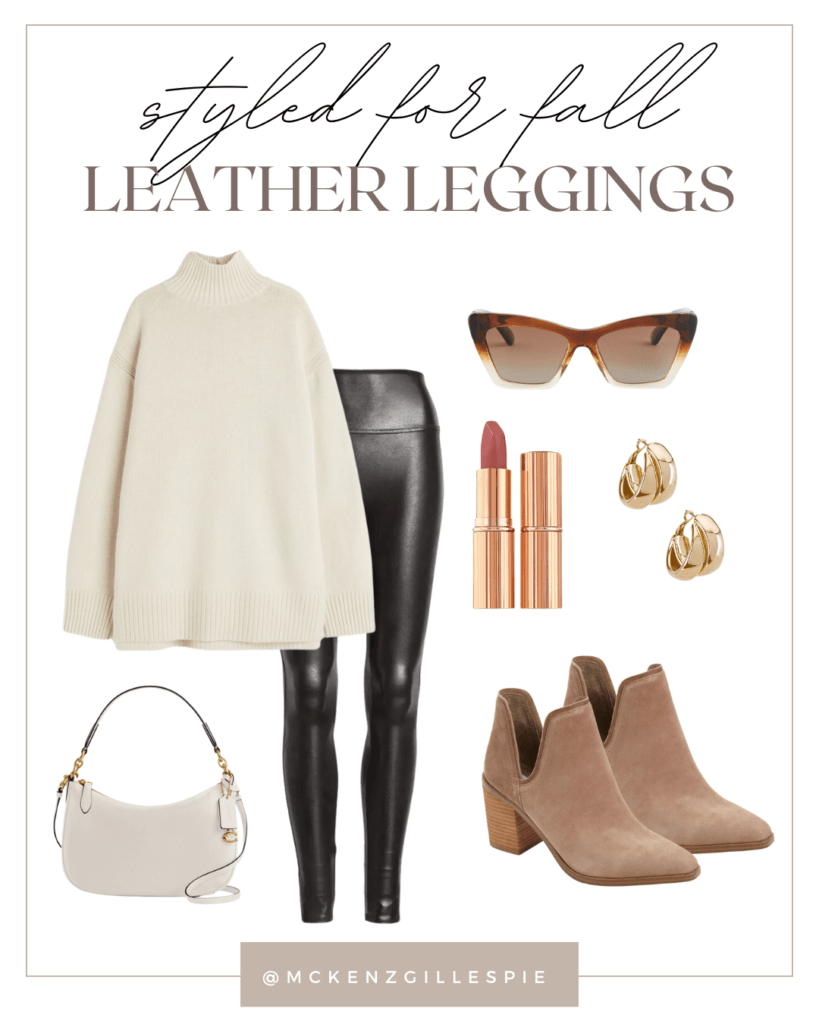 SHOP THE LOOK

Faux Leather Leggings Outfits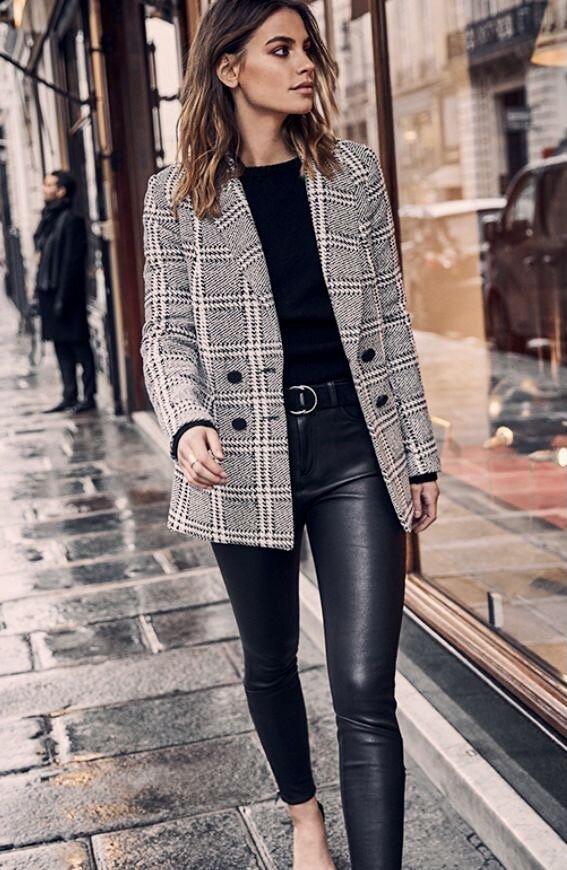 2. A Classic Pair of Denim
Denim has been a staple for the cooler temperatures for as long as we can remember, but I think it's important to invest in a good pair. While there are infinite amounts of jean trends out there, having a solid classic pair of good denim that you can wear for multiple seasons is crucial. Save the trendy styles for your cheaper jeans and get a good pair of jeans you love to wear and feel good in. Dark and light denim seem to come and go, but having a nice pair of medium-wash jeans in your closet will never disappoint.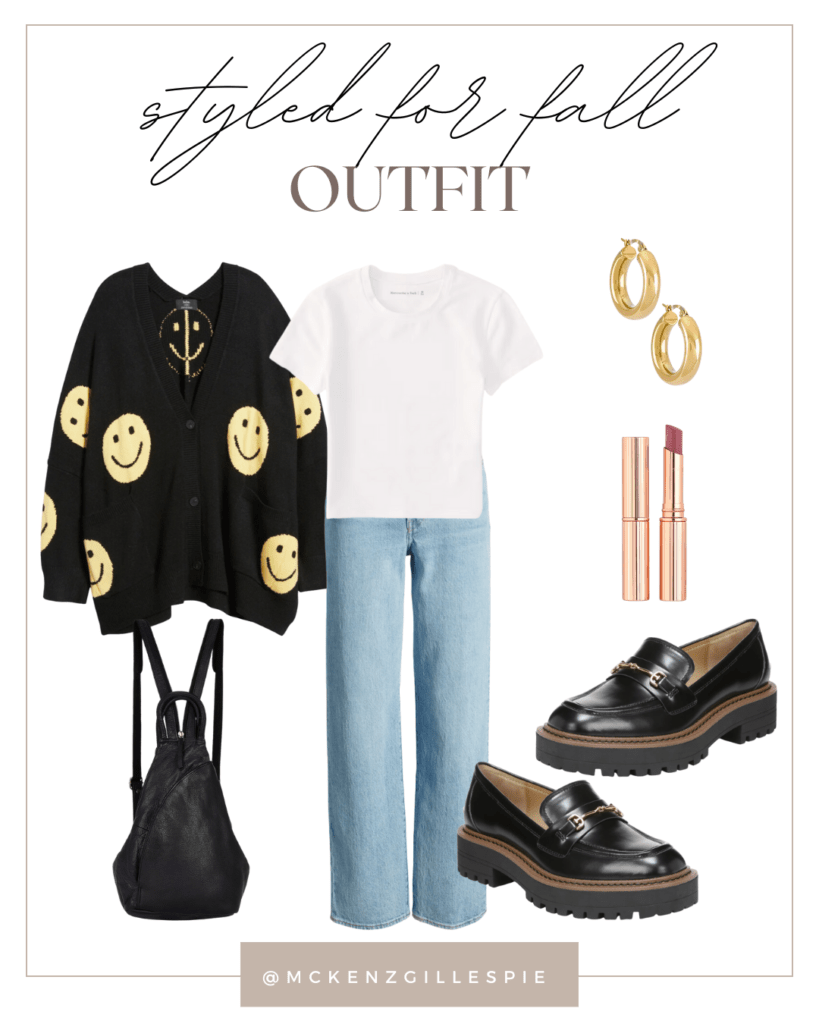 SHOP THE LOOK

Light Denim Jeans Outfits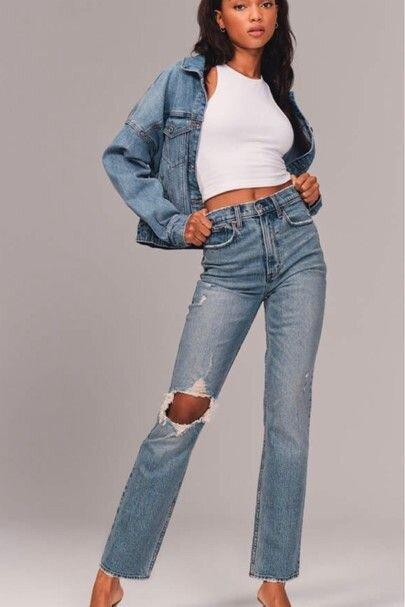 3. A Staple Black Leather Jacket
One item you will always be thankful you have in your closet is a black leather jacket. A nice leather jacket is an item that can be handed down and will continue to hold up year after year. Whether throwing it over a silky top to go out or dressing up a matching pair of sweats for fun errands, you will always get your wear and money's worth from a staple like this.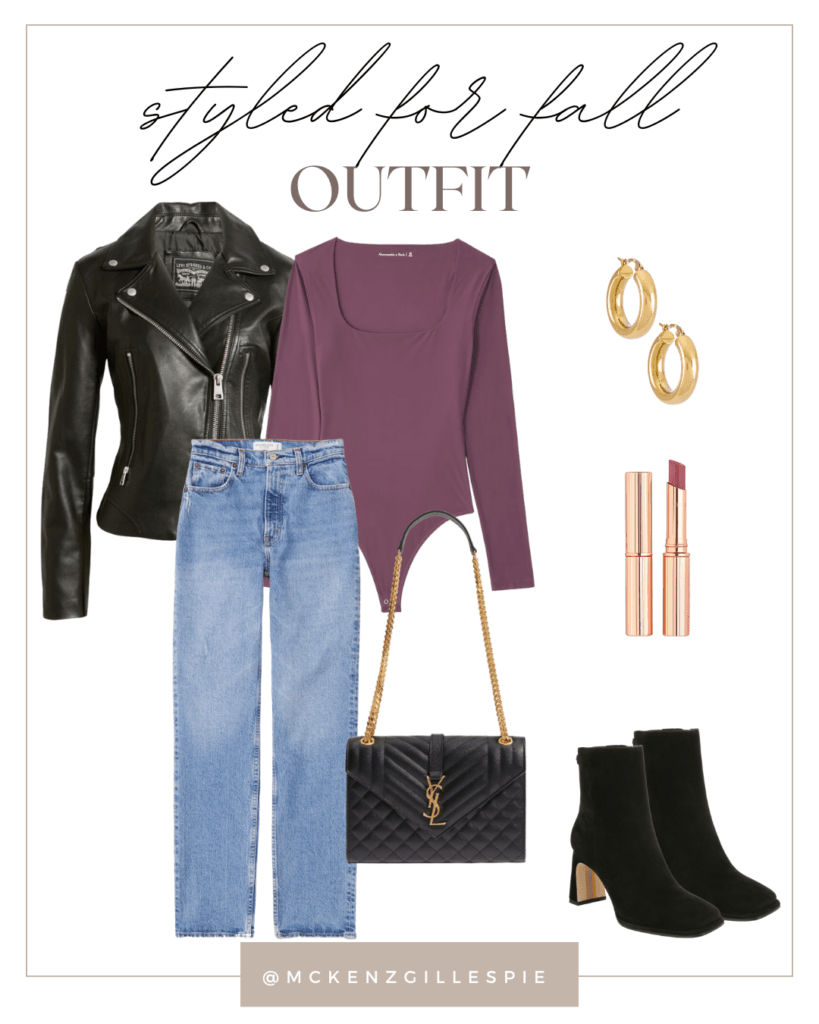 SHOP THE LOOK

Outfits With Black Leather Jacket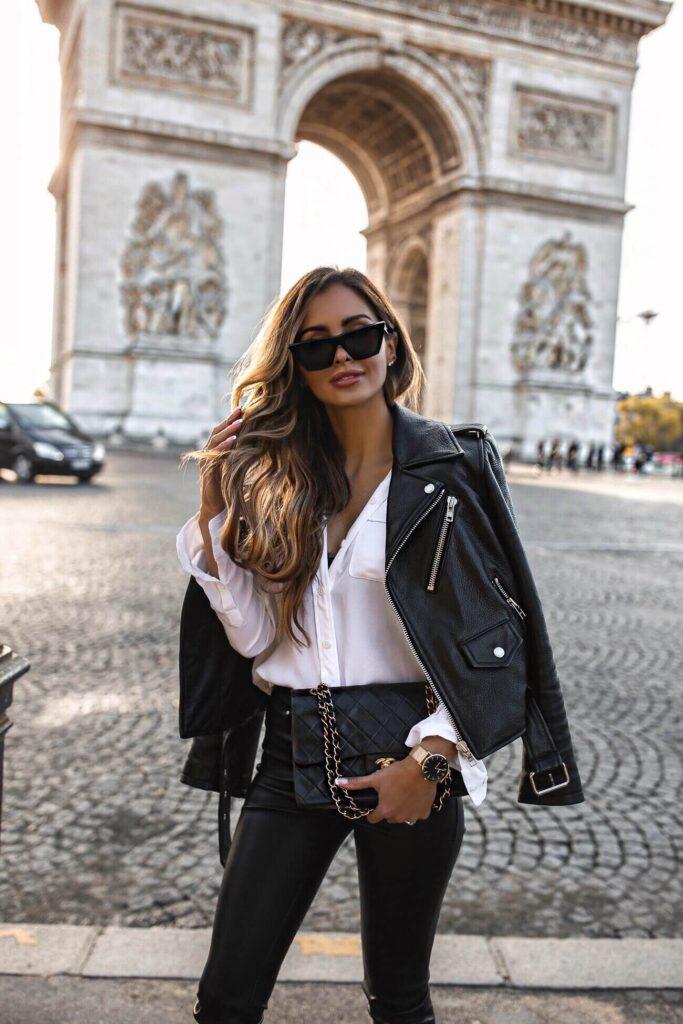 4. Neutral Tanks/Bodysuits
If there is one item you can never have too many of, it is neutral-colored tanks and bodysuits. You can wear them all year round in any season and they are essential for building any outfit in the fall. Under dresses, cardigans, shackets, blazers, and more, they go with literally everything. I think it is important to build a solid core collection of neutral tones to make your closet more versatile. What I would recommend? Black/white solid tanks and bodysuits with different necklines – v-neck, turtleneck, high neck, and of course your classic rounded scoop neck.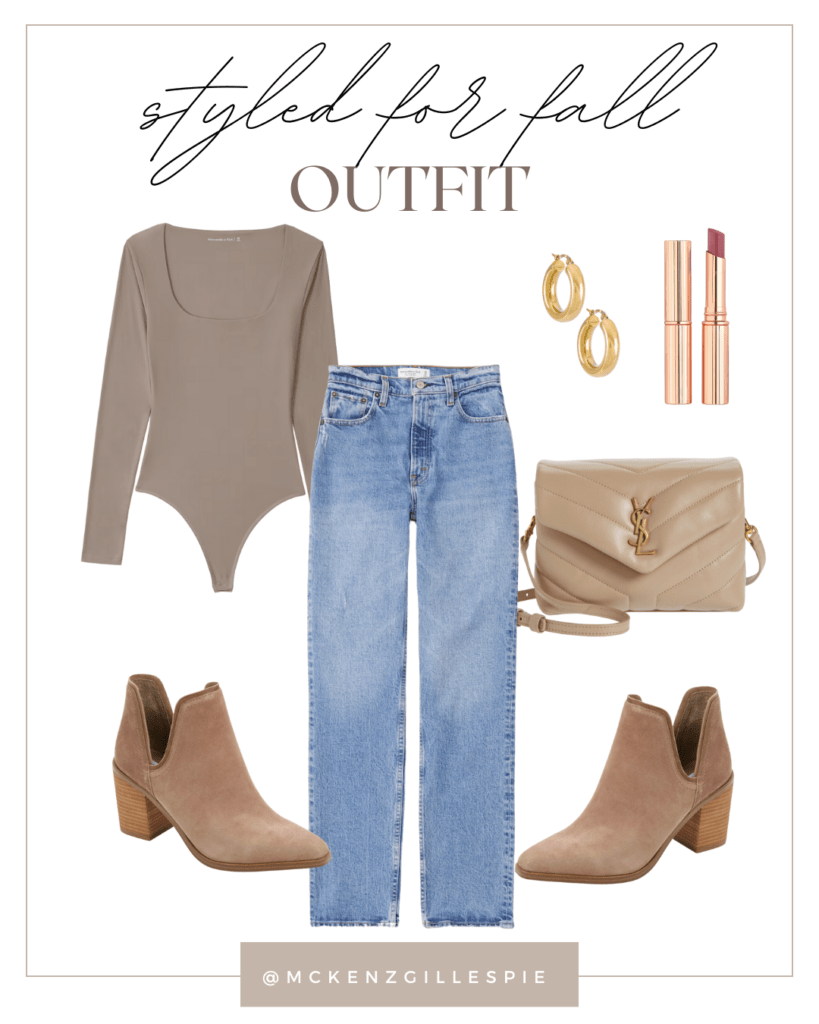 SHOP THE LOOK

Outfit Inspo For Neutral Layering Pieces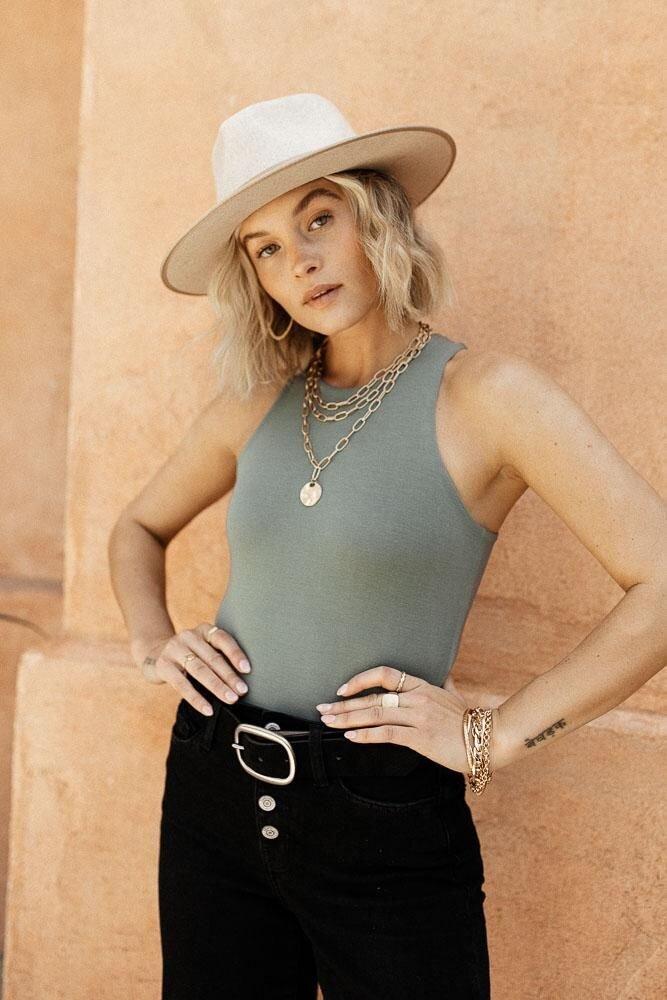 5. A Pair of Black Jeans
Just like with a good medium-wash pair of denim, having a pair of black denim in your closet is a must. Black jeans inherently look more dressed up than classic denim and can totally transform the look of an outfit. Make your outfit edgier with a distressed pair or as chic as can be with an all-black skinny jeans look.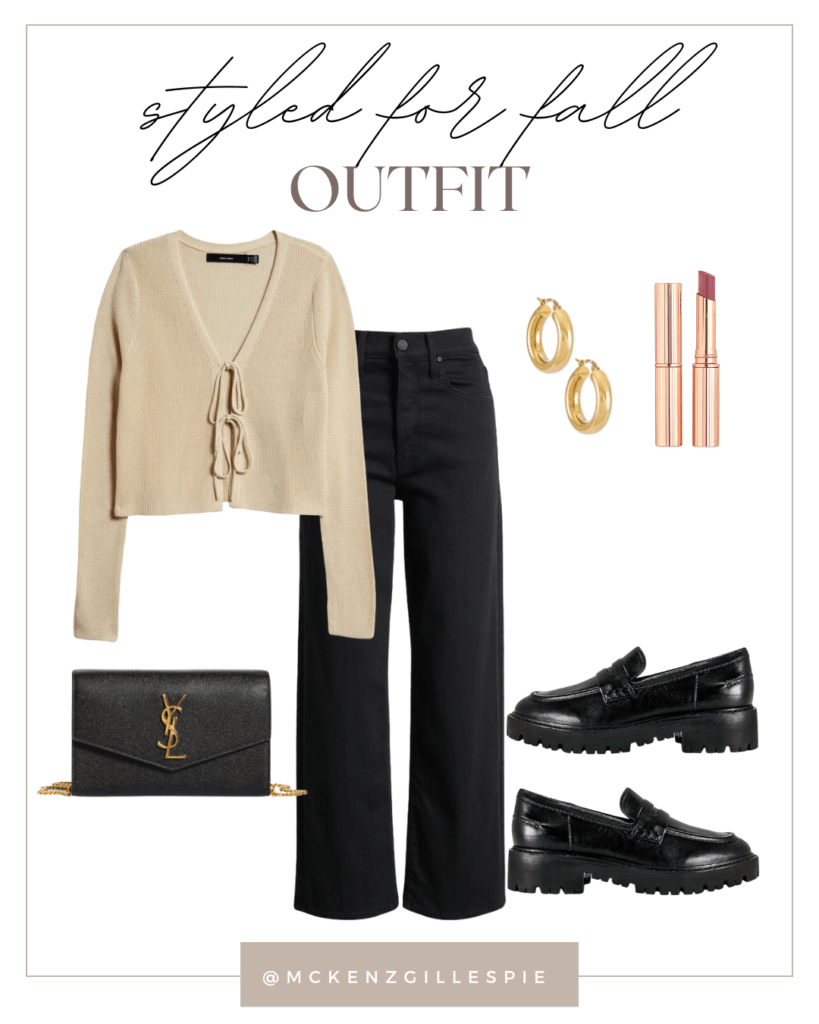 SHOP THE LOOK

Outfit Inspo For Black Denim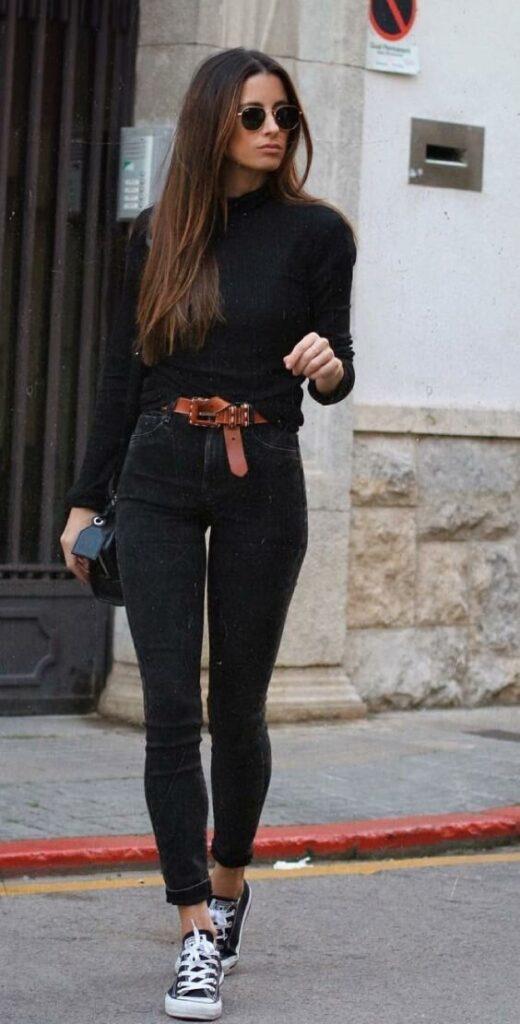 6. Casual "Shacket"
The word shacket to me looks like a button-down shirt and a jacket had a baby. And that baby turned out CUTE! You may have just recently heard the new word "shacket" everyone is throwing around but this item is far from being a trend that will come and go quickly. I love how they can be lightweight or heavy, edgy or classy, and casual or dressy!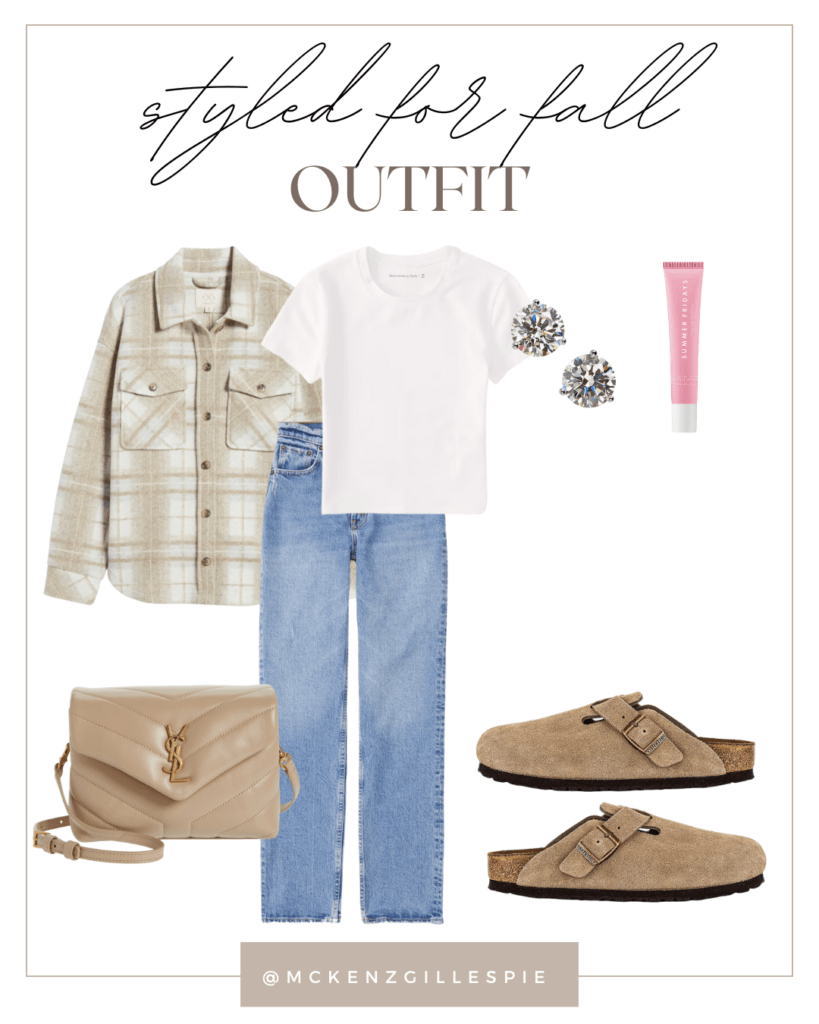 SHOP THE LOOK

Outfit Inspo For Shackets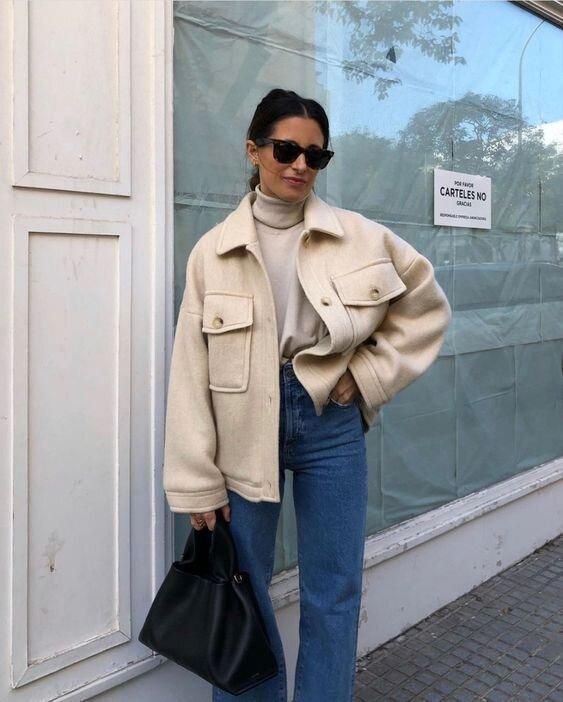 7. Nice Long Coat
So we have the casual throw-on shacket in our closet, but what about when we need a heavier coat or a jacket to wear over a dress? That is where having a nice coat that hits somewhere between your knees and ankles comes in handy. I would suggest anyone, no matter where they live, have a camel or beige-colored trench coat. Wear it over your skirt and knee boots when it's extra chilly outside or throw it on over your sweats and sneakers for the ultimate "cool girl" street style look.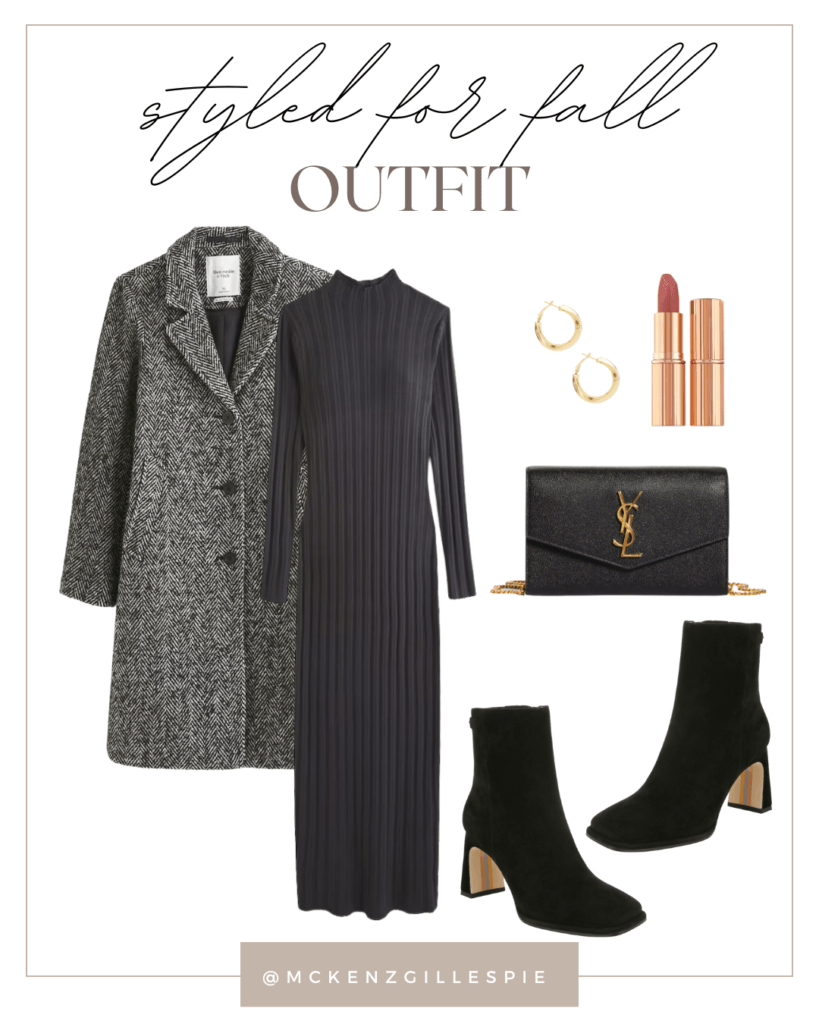 SHOP THE LOOK

Outfit Inspo For Trench Coats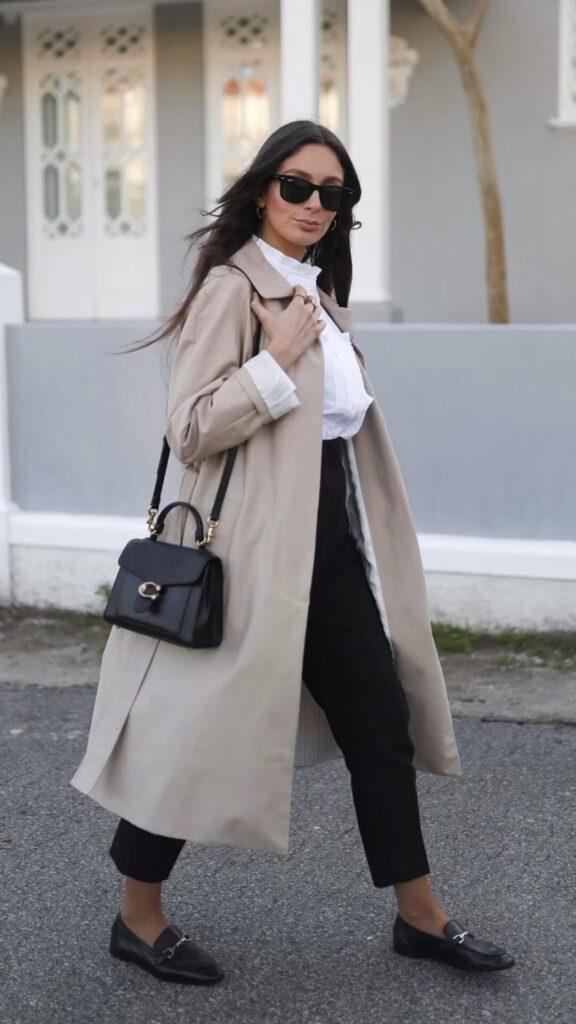 8. Comfy Cardigan/Duster
Now, I am sure you already own a cardigan or duster of some sort but let's talk about ways you can get more wear out of these comfy pieces. Let me show you some options of what you can do with just a neutral-colored chunky knit cardigan with buttons. Throw it on in the mornings when we're in that awkward "cold morning hot afternoon" phase of fall. Wear it buttoned as a top with some jeans for a casual look. Wear it buttoned over a turtleneck to look a little more preppy and put together.
A duster does basically the same thing as a cardigan but is usually a little longer. So instead of wearing it buttoned as a shirt, you can button it and have a brand new military-style dress that will look BOMB with some knee-high boots.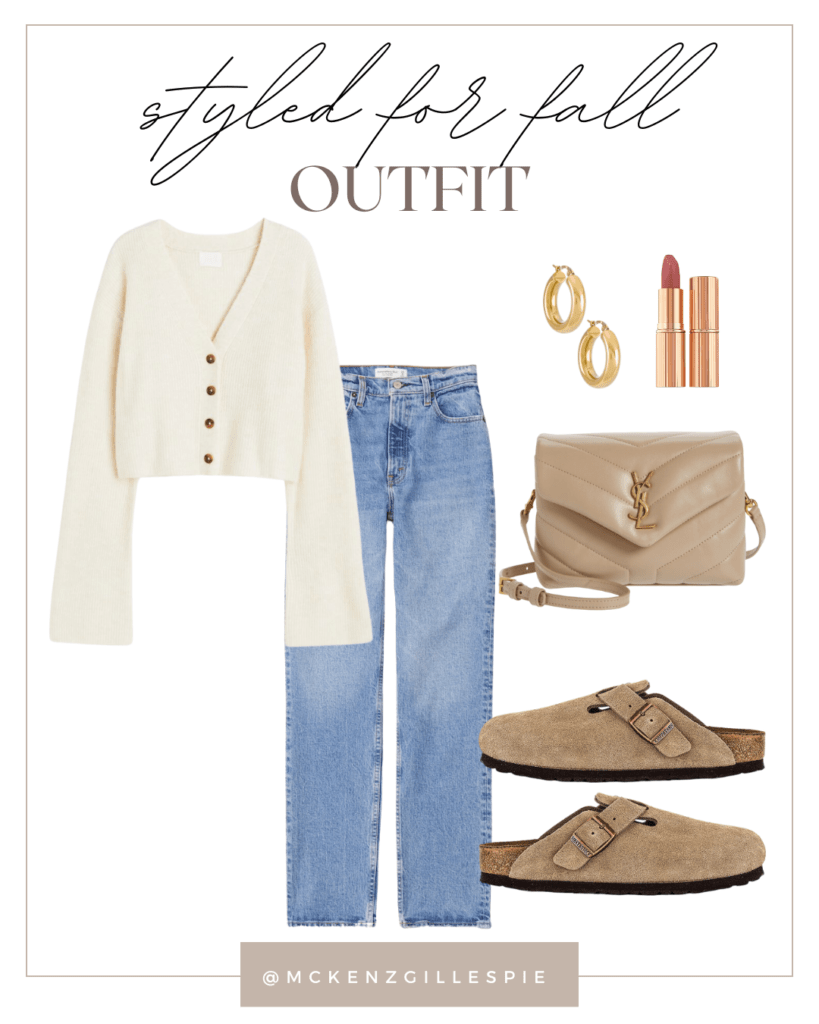 SHOP THE LOOK

Outfit Inspo For Cardigans/Dusters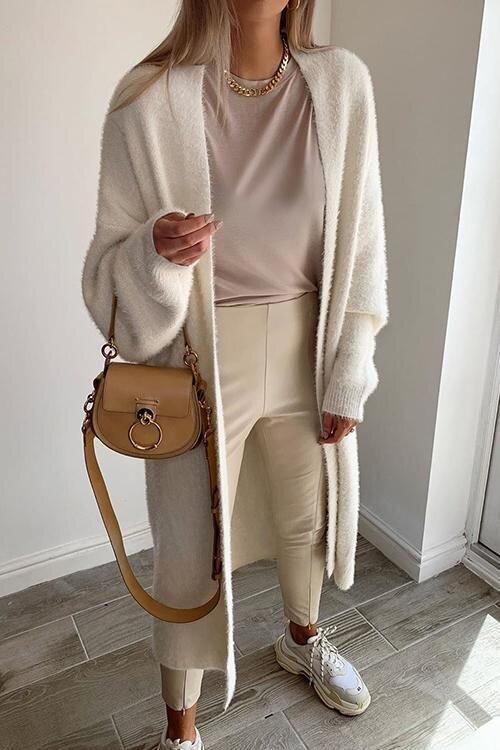 9. Pair of Knee High Boots
We have talked about clothes, so let's move on to my (personally) FAVORITE topic – shoes. There is something so empowering about wearing a stunning pair of boots and thank goodness for chilly weather for allowing us to embrace that. Whether over the knee or knee high is your height preference doesn't really matter. We continue to see both heights of boots year after year after year. So investing in a good pair that is comfortable and will last multiple seasons is key. As much as I love a beautiful statement boot (like snakeskin), I would recommend keeping it neutral as boots can get a bit pricy. You can never go wrong with black, tan, or chocolate brown (or of course all three!).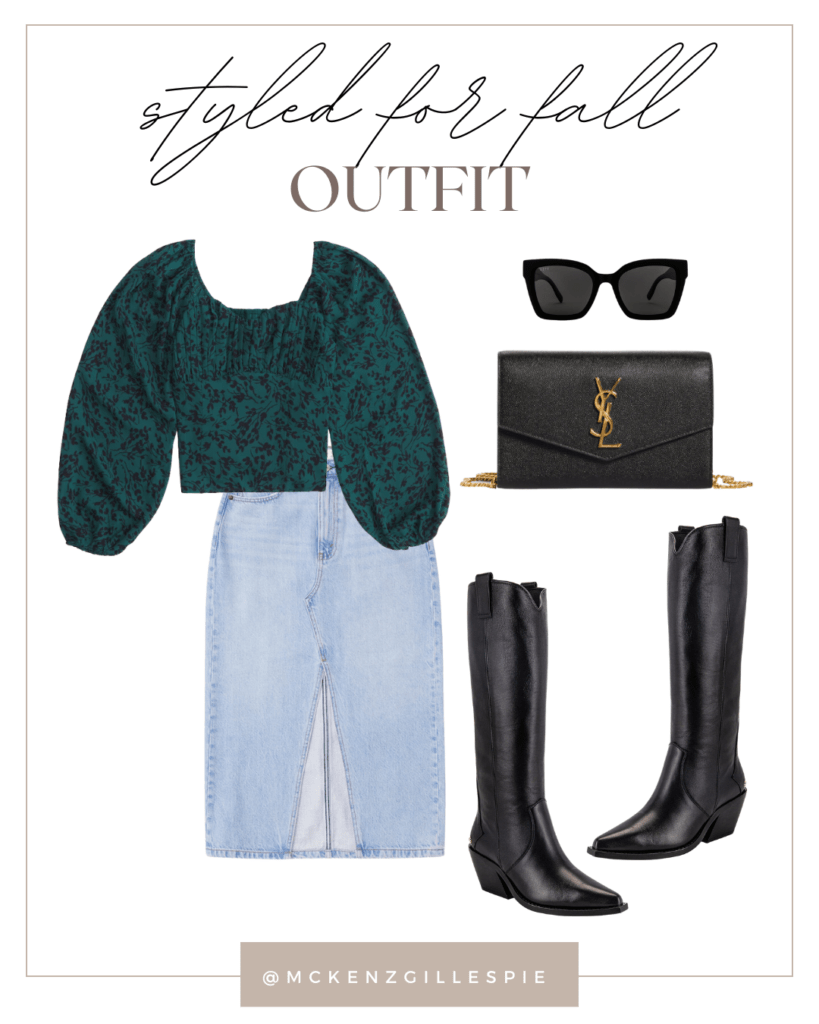 SHOP THE LOOK

Outfit Inspo For Boots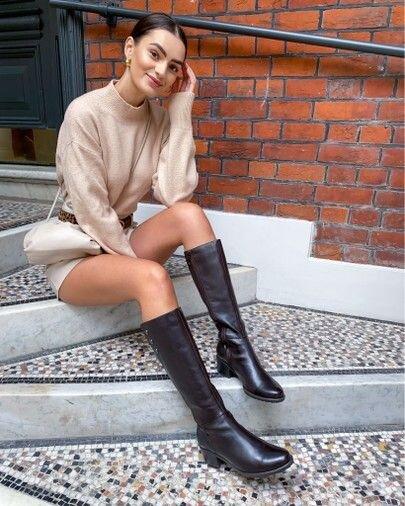 10. Pair of Casual Booties
Another timeless fall fashion piece we see every single year is booties. Yes, there are a million types out there, but Chelsea boots, and combat boots specifically will never go out of style. You want to have a good flat pair of booties in your closet for things like traveling or outdoor activities. Plus, you already have the heeled tall boots we just talked about. So if you are just now building out a core fall staples wardrobe (or working on creating a new one), I would invest in a pair of short, flat booties in the opposite color of your knee-high boots. You will find so much versatility in your collection by adding a solid neutral pair of shoes like this.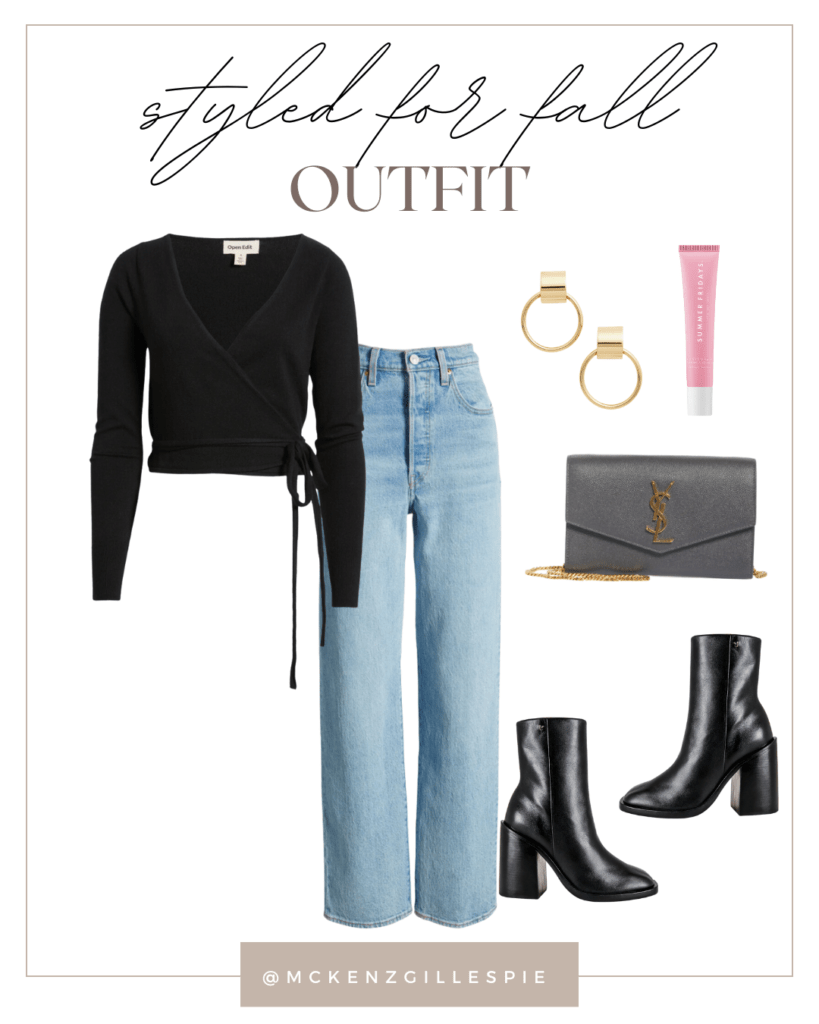 SHOP THE LOOK

Outfit Inspo For Booties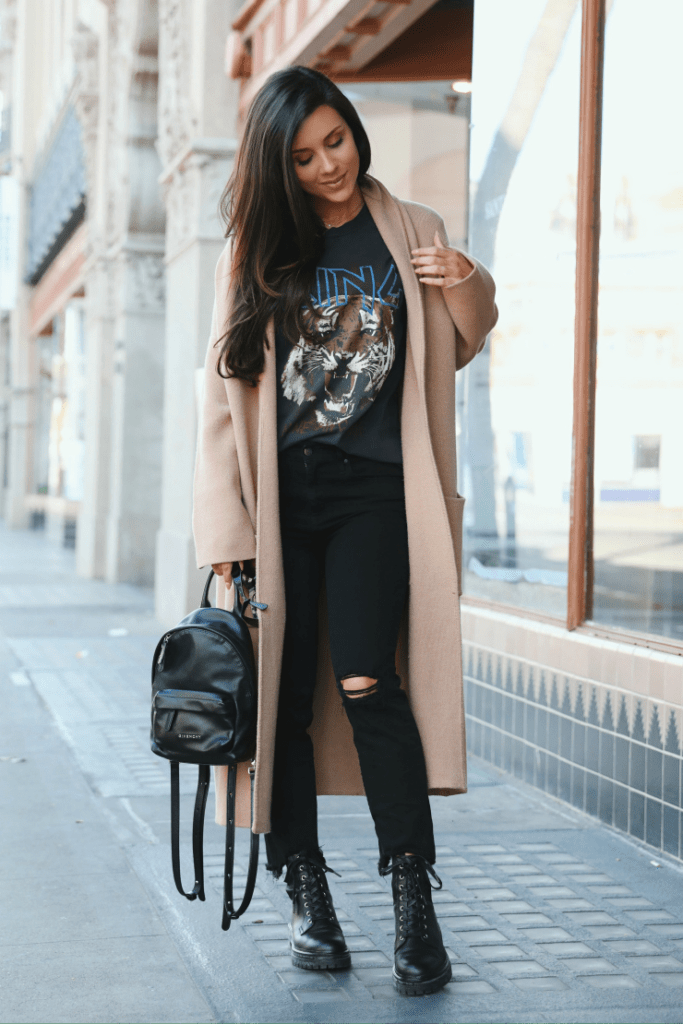 11. Trousers or a Nice Pair of Pants
Okay if the word "trousers" has you scared already, let me explain what I'm talking about. We see baggy (almost cargo-style) trousers that are trendy this year, but trousers have always been a tried and true staple. If you work a 9-5 corporate job, congrats because you probably have this category covered! But for the rest of us, we need a sleek pair of pants that are not denim. A beige, black, or tan pair of trousers looks good with just about any blouse or sweater.
While I don't have to dress nice for work or anything, there have been MANY times denim is not appropriate for an occasion and I do not want to wear a dress. The best part is anyone can find a pair that is flattering on their body type because these pants look great tailored with a skinny fit, boot cut, flared, or even baggy boyfriend style. Now go purchase one of these pairs and tell me you don't feel like the ultimate girl boss strutting around in them.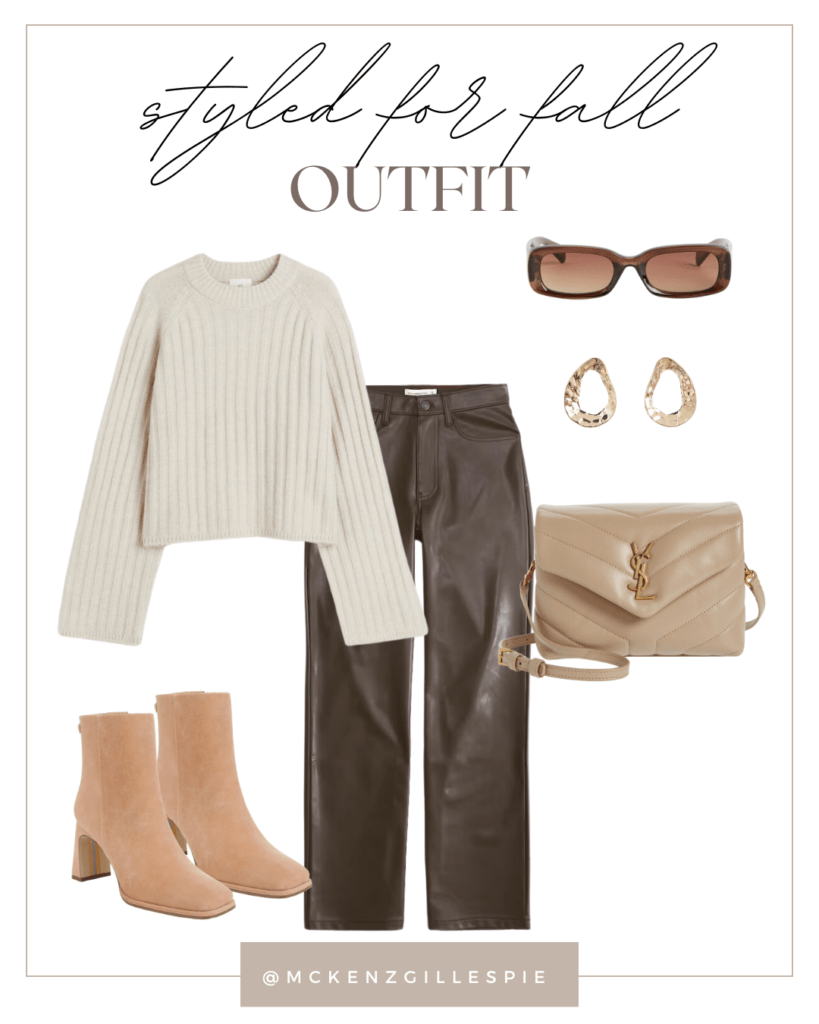 SHOP THE LOOK

Outfit Inspo For Trousers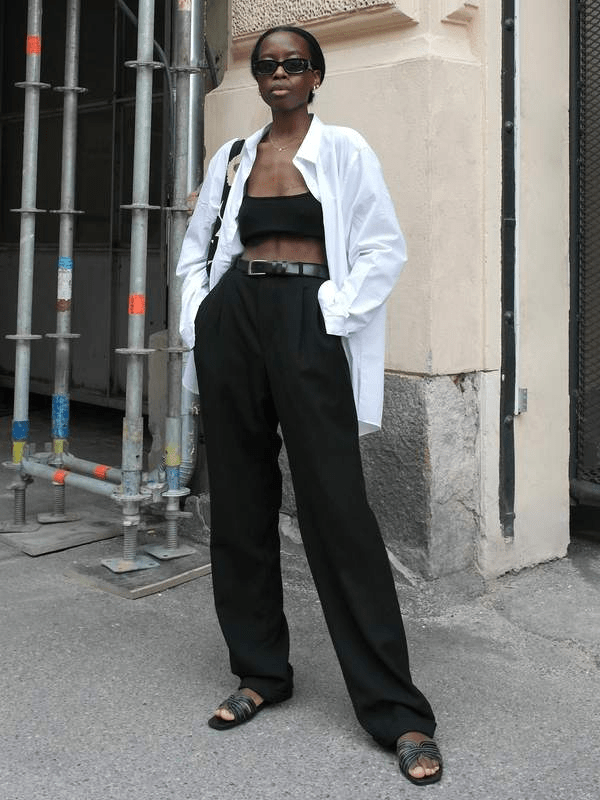 12. Sneakers
You are going to notice that I didn't include Golden Goose in my recommendations for sneakers. And it's not because I don't love them (so much actually lol) but that they can be a bit trendy and only scream one "vibe" – casual cool girl. You want to have a pair of sneakers in your closet that can be worn with many different looks. Golden Goose may seem like a great investment (and boy are we talking investment) but I would advise anyone to also have a neutral, sophisticated sneaker as well. A tan or brown pair of suede sneakers are perfect for a put-together, yet comfortable look.
I have these Vejas and am so obsessed with how they look with faux leather leggings, jeans, and joggers. The shoes I am purchasing this year are either of these New Balances (this or this – ah I love them both) for how versatile they are as well.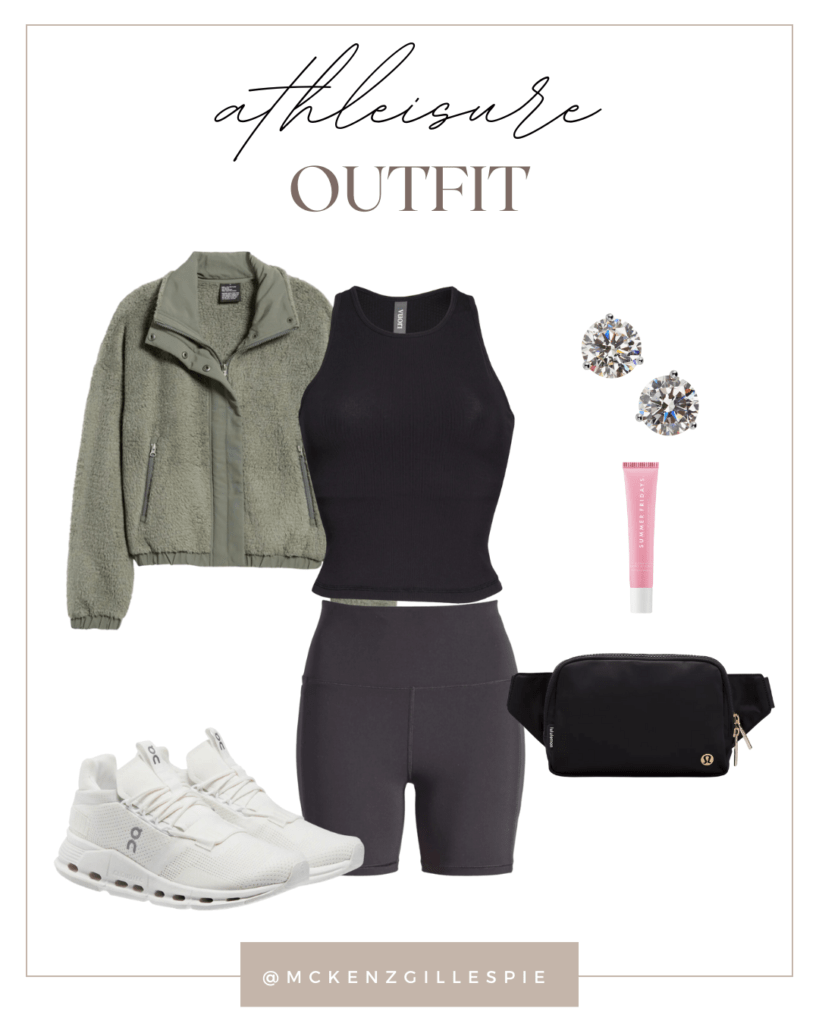 SHOP THE LOOK

Outfit Inspo For Sneakers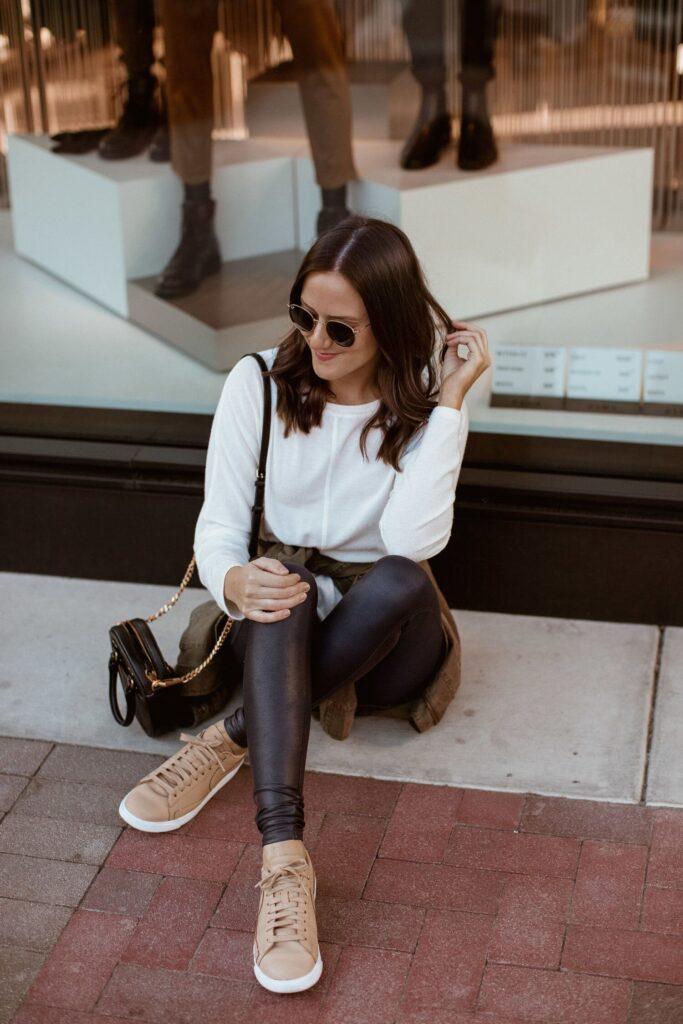 That's it for now! With these pieces, some stylish accessories, and a great lip gloss you'll be all set! Hope you found some fall staples fashion inspo and maybe found a thing or two to add to your wardrobe :))
xo,
McKenzie