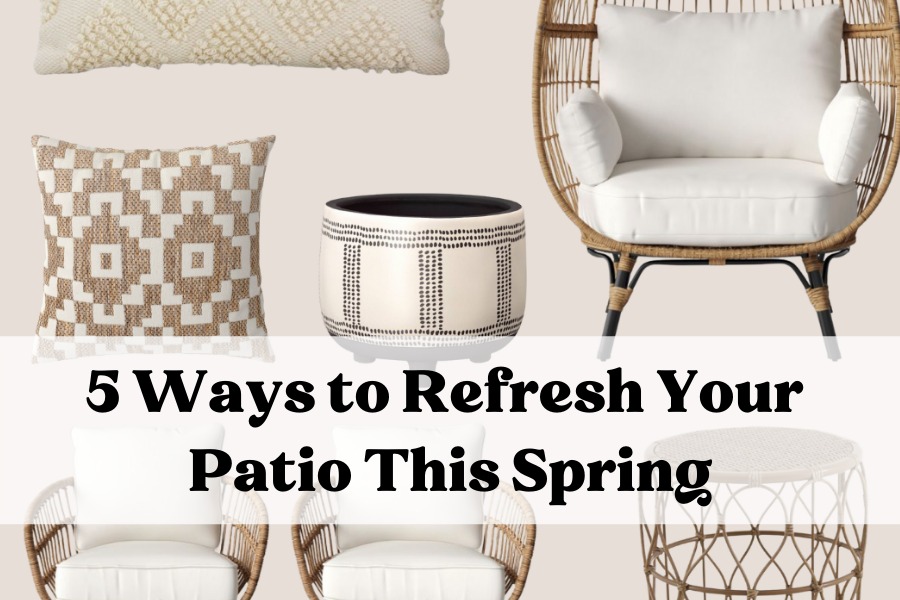 It's warming up and warmer weather means more time spent outside. Your patio or backyard space can really be an extension of the rest your living space. Here are some ways to style your outdoor space to be just as cozy and functional as the rest of your home.
With your outdoor space being an extension of the rest of your home, make sure you coordinate your outdoor decor with your indoor decor. Go for a similar color scheme or decorating style so it feels like you and your guests are just walking into another room!
Make sure you have plenty of seating
Having plenty of chairs and seating is so important so your guests feel comfortable and welcome. No one wants to stand or sit on the ground! Cozy up your seating with some cute pillows. Outdoor pillows are made with fabric that can take rain and dirt and can be easily wiped off or rinsed off if needed.
You can turn your outdoor space into another dining area, but even having smaller tables can be helpful. Side tables are great for having a place to set down drinks, and an outdoor coffee table can function as a snack table or a place to play games.
You don't necessarily need an outdoor rug, but it definitely adds to making your space feel homey and cozy. Adding a rug can section off the area so it feels more like an outdoor room.
Decorate your outdoor area
Adding cute pillows is one thing, but you can spice up your patio with lots of outdoor decor. Add cute planters and plants that work well in your climate. If you have an area to hang outdoor lights, this can add pretty ambiance at night time.

Creating a cozy and inviting outdoor space will be such a treat on a nice spring or summer night. Follow these tips and your outdoor space will feel like another part of your home.