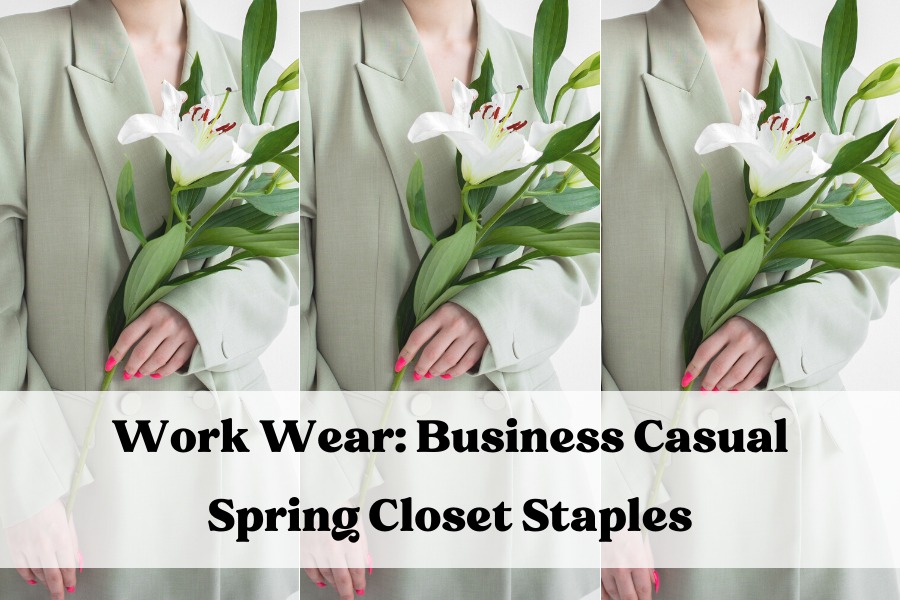 Workwear is such an important part of your closet. It's the clothing that you are in the most every week, so having versatile and stylish pieces is important. Here are classic spring workwear pieces that you can wear year after year.
Work pants
Having comfortable and classic work pants is the ultimate staple in your work wardrobe. Keeping your pants in neutral colors like black, gray, and navy will make sure they coordinate with just about everything. Go for a classic straight cut that is timeless and will last you season to season.
A versatile dress to go from day to night
A great dress can take you from work meetings to happy hour cocktails effortlessly. Don't be afraid of sleeveless options, you can always layer over it to keep the outfit office appropriate.
A blazer or cardigan
Blazers and cardigans add interest to your outfits and can keep you warm if your office blasts the AC. Blazers give a very professional look, while a cardigan gives a more business casual look. Don't be afraid to try out styles with prints and details – this will keep your workwear from looking too stuffy.
Long and short sleeve blouses
A great blouse is such an essential for a work wardrobe. They can be worn on their own or layered with blazers and sweaters. Go for blouses that have both long and short sleeves to add some versatility to your workwear.
Heels or flats in neutral colors
Having shoes that are comfortable and go with everything is key. Heels are great for the office, but if wearing them all day sounds impossible, a beautiful pair of ballet flats works just as well! Stick to colors like black and nude and they will match everything.
Building a functional and beautiful workwear wardrobe doesn't have to be hard. Start with these key pieces and you'll be sure to look professional and pretty!