Emily is Paris is such a fun show full of beautiful sights, cute moments, and incredible fashion. Since most of us don't have the budget to wear all designer all of the time, here's how you can recreate five of Emily's fun looks in an affordable way!
Emily's birthday outfit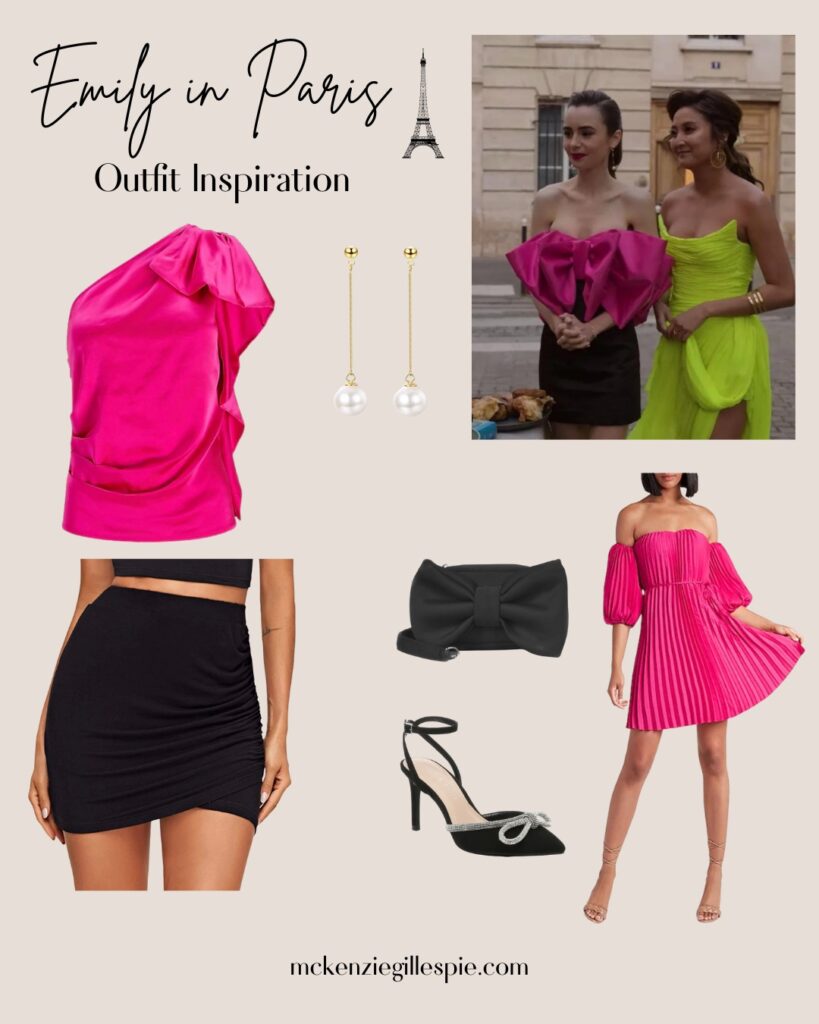 Emily looks as pretty as a present in her color blocked bow dress for her birthday dinner. There are a couple of ways to get a similar look. Add a pink ruffled top with a black skirt to mimic the color blocking of Emily's dress. You can also get a similar look to Emily's outfit with this pink dress. While it doesn't have a bow, it gives a similar effect to Emily's dress with the off the shoulder puff sleeves. Add in a bow detail with your bag or shoes. Finally complete the look with pearl drop earrings similar to what Emily wears.
South of France Look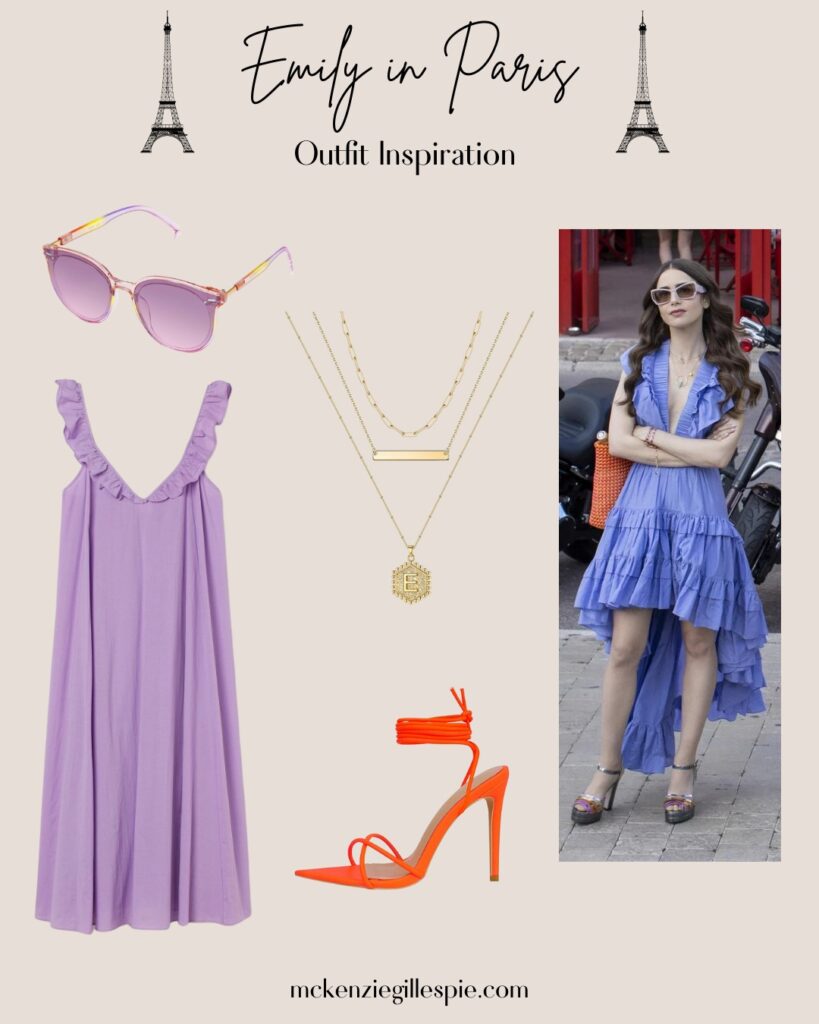 Emily leaves Paris and spends some time in the French Riviera with her friends. Here she has lots of great party looks. She wears this periwinkle dress to hang out on a yacht. Get this look with a purple ruffled dress, layered necklaces, and fun sunglasses. Emily carries an orange beach bag here. To get the look outside of a beach town, add a pop of orange to your outfit with your shoes.
Out in Paris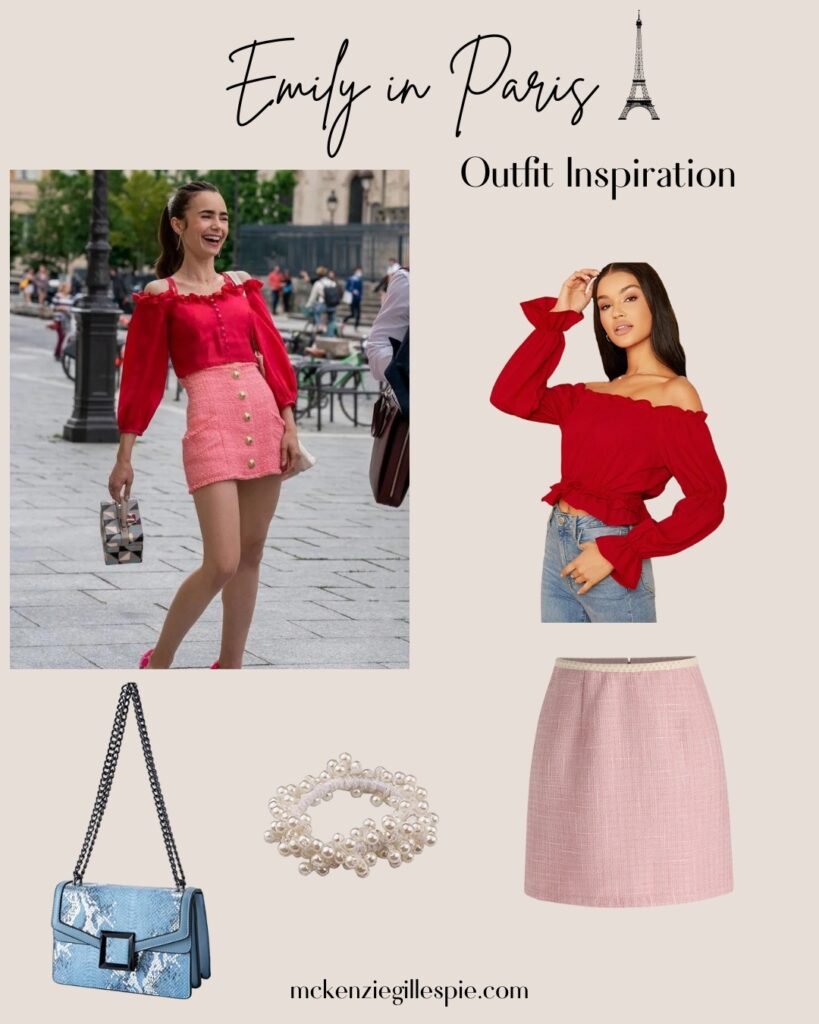 Emily is seen out and about in this cute look showing that red and pink isn't only for Valentines Day. Here Emily pairs a red off the shoulder top with a pink tweed skirt. To complete Emily's look, add a pearl scrunchie to your hair and a graphic blue handbag.
Pattern Queen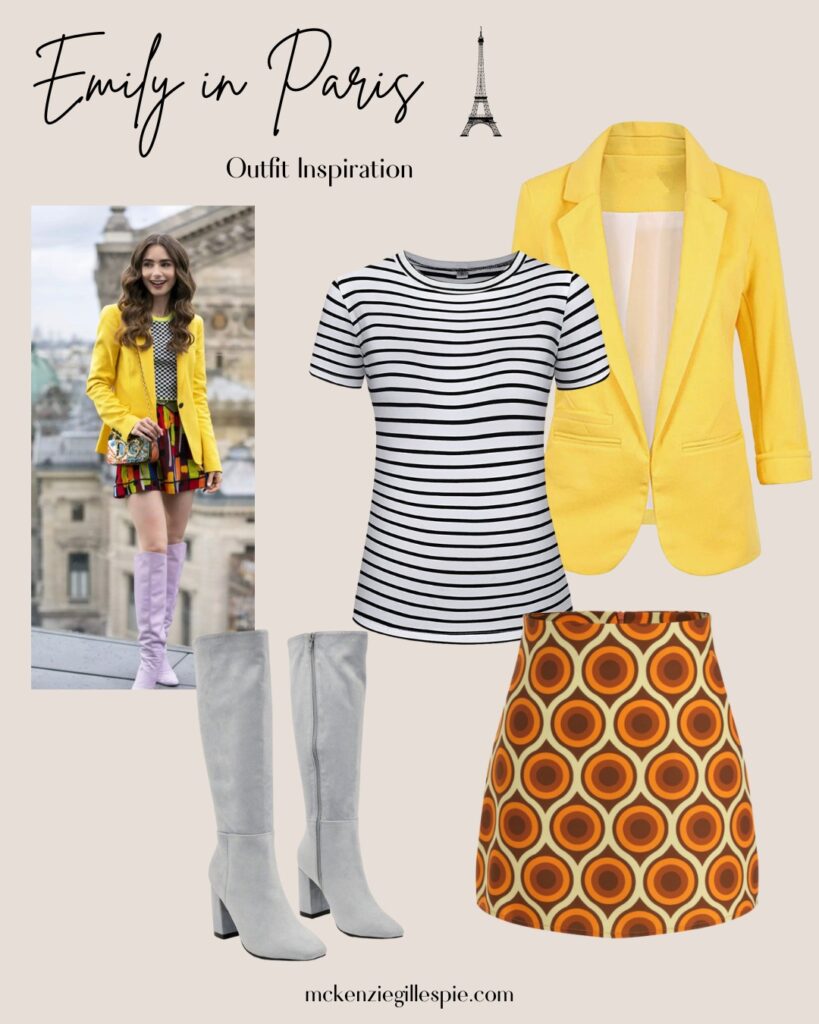 Emily isn't afraid to mix patterns and colors, as you can see in this look. Pair a yellow blazer with a graphic skirt. Emily's t-shirt has a checkered print, but stripes can be a little easier and more subtle if you aren't used to pattern mixing. Finally finish off the look like Emily with knee high boots.
All the Jewel Tones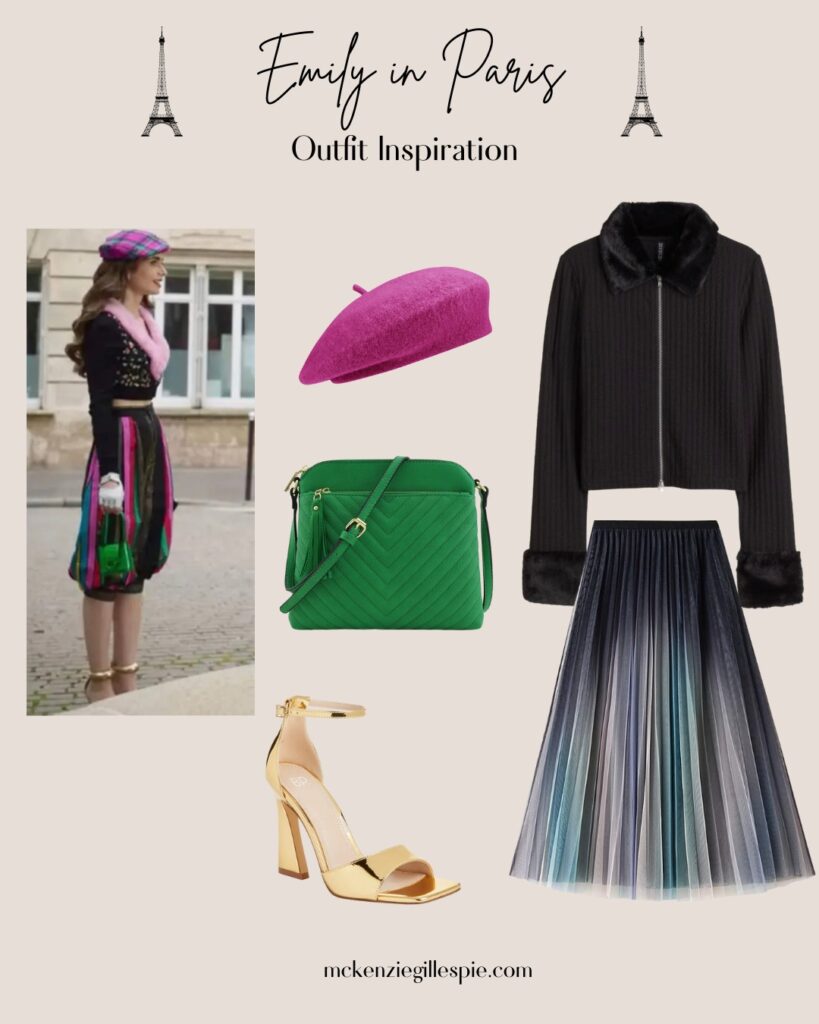 This look is all about jewel tones and fun details. Start with a fur trimmed cardigan and add a skirt with colorful stripes like Emily's. Play off the jewel tones in this look with a berry colored beret and green handbag. Complete this Emily outfit with a pair of gold scrappy heels.
The fashion in Emily in Paris is all about being creative and having fun with your style. Try out these looks and don't forget to snap a picture for instagram. You know Emily would!