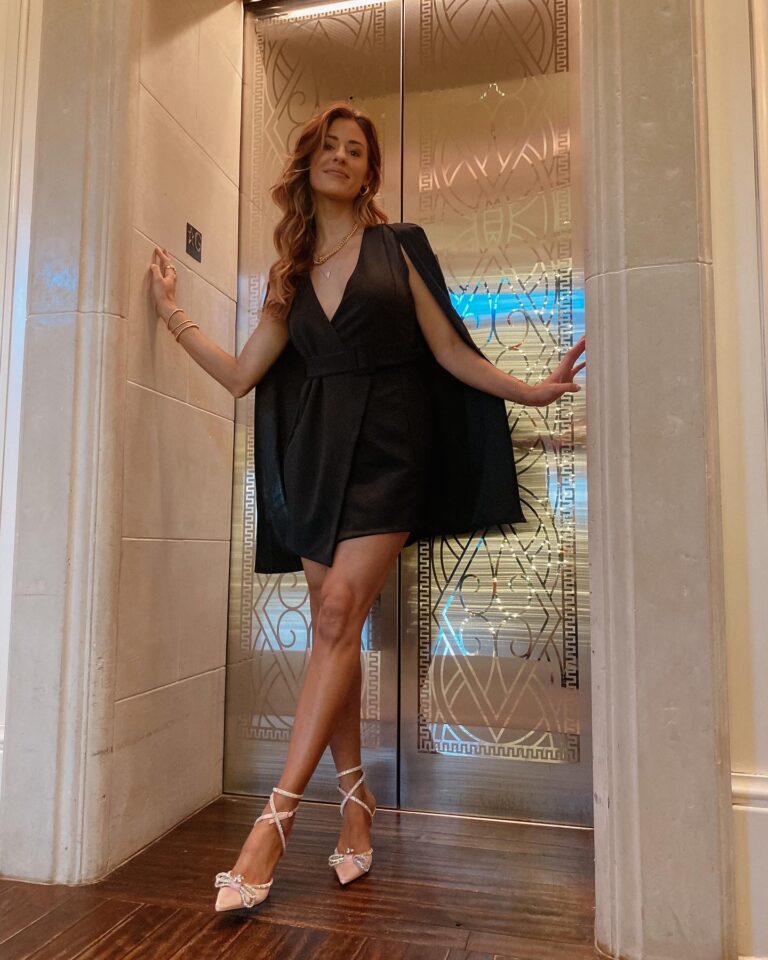 There is just something about New Years Eve that makes you want to pull out the boldest item from the back of your closet and finally give it the attention it has deserved all year. While I might not be a big fan of a sequin dress, you better believe I have fun styling bold outfits that will have the same statement effect as a sequin outfit.
New Years is a funny holiday.. when it comes to what to wear, it's easy to picture the girls going out on the town all night in stilettos or cozy homebody cuddled up on the couch with no in between. However, in reality lots of people's NYE plans seem to fall in that in between category. Whether you will go to house parties to ring in the new year (especially since we are still in a pandemic) or going out to a nice dinner with a few drinks and then calling it a night, a good outfit is always necessary.
For the girl that loves going out all night on New Years Eve or the girl who would prefer to be asleep at home before the ball drops, I've rounded up some outfit ideas so you can feel cute at any occasion where you are ringing in the new year this year.

Maybe this seems like the obvious choice for a New Years Eve outfit, but you can always wear a sequin dress many different ways. My suggestion? Throw on some cowboy boots with your dress for a more casual, effortless vibe.
Going out to dinner with family or something a little more low key? Instead of jeans, pair your favorite cozy sweater with a funky skirt. You won't feel overdressed but will still have that NYE sparkle.
Don't feel like buying a whole new outfit? No need! Pull out your go-to little black dress from your closet and still make a statement with a bold piece of jewelry. 
Tired of sequins? One trend I'm super into right now is feathers. For a super fun occasion like New Years Eve, wearing a top with feathers is a sure way to stand out among the sequins! 
Feeling like dressing extra funky this year? Try wearing sequin pants! Dress them down with a sweater or dress them up with a nice blouse. Either way, you are bound to stand out on NYE.
Sometimes it's fun to let your shoes do all the talking. With a pair of boots like these, you can wear even your most basic dress and still look fabulous!
You can still look put together and fabulous in your own home with the right outfit. Find a matching loungewear set you love and you'll feel great as you ring in the new year from the couch.
Plan on watching the ball drop on TV this year in your pajamas? Get a new set of PJ's that make you feel fabulous and you will wake up starting the new year right.
Want to invest in pieces you will live in the entire next year? These mini uggs shoes and Nike sweats are what I throw on at the end of each day, so if you just want to replace your sweats for the new year I can't recommend these enough.
Going skiing or to somewhere cold this New Years Eve? A metallic jacket is the best way to stay warm and also add some shine to your NYE outfit.
One of my favorite winter trends that anyone can pull off is a matching chunky scarf and beanie. Even paired with the most basic outfit, this combo instantly elevates your look. 
Another way to add some fun to your outfit while staying warm is by wearing a furry jacket or boots. Sherpa is all the rage this year and you can never wear too much!
Hope you found this useful and that you leave feeling inspired to create a bomb NYE outfit no matter where you are ringing in the new year!