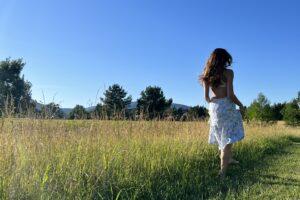 Looking for a great girl's trip destination or weekend away with your significant other?
There are so many amazing things to do in Charlottesville, Virginia! From spending a day at the vineyards and tasting some delicious wine to exploring the city's unique history and culture, you'll never be bored. No matter what your interests are, Charlottesville is sure to have something for you. So if you're thinking of traveling to Virginia this summer, be sure to add Charlottesville to your list of places to visit! You won't regret it.
1. About Charlottesville
For history buffs, Charlottesville is a must-visit destination. The city is home to Monticello, the estate of Thomas Jefferson, as well as several other historical sites. If you're interested in Civil War history, you'll want to check out the Albemarle County Historical Society Museum as well.
If you love spending time outdoors, you will appreciate Charlottesville's many parks and trails. The city has miles of trails, as well as a beautiful riverfront park that's perfect for a picnic or a leisurely stroll. Being surrounded by mountains, Charlottesville also offers great opportunities for hiking, camping, or even driving to see the stunning views.
Charlottesville is also home to the University of Virginia, which was founded by Thomas Jefferson in 1819. The university's grounds are definitely worth a visit, even if you're not a student! The Rotunda, designed by Jefferson himself, is one of the most iconic buildings on campus. Gil and I took a long stroll through campus for one of our outdoor walks (we are doing 75 hard at the time of me writing this – post on that coming soon!) and couldn't stop talking about how beautiful all of the landscaping and buildings are.
And of course, no visit to Charlottesville would be complete without spending some time at one of the city's many wineries. With over 50 wineries in the area, you're sure to find the perfect bottle of wine to enjoy while taking in the stunning views of Virginia. Keep reading to see which ones you MUST visit!
2. Where to Eat in Charlottesville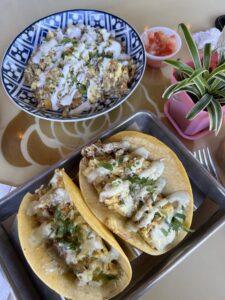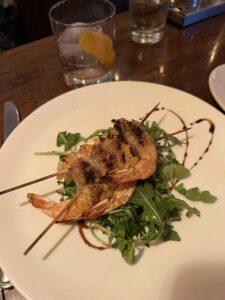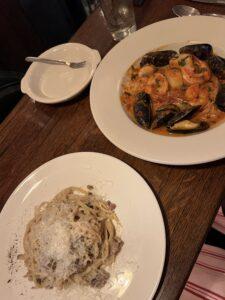 Charlottesville is a foodie paradise, with something to suit every taste. Here are my top recommendations:
For a casual breakfast or light lunch, Brazos Tacos is the perfect spot. The breakfast tacos are delicious, and the guacamole is made fresh to order.
For a heartier breakfast , Guajiros serves up some of the best Cuban food in town. I recommend the breakfast tacos here as well, and the plantains are also very good.
If you're looking for a great cup of coffee, head to Mudhouse downtown. They have a wide selection of coffees and teas, and the pastries are also excellent. Since Gil and I were on 75 hard when visiting, we drank lots of coffees!
For lunch, I would recommend Dairy Market food hall. There are several vendors offering everything from wood-fired pizza to gourmet sandwiches. I got a sandwich from the well known, Take It Away Sandwich shop and it lived up to its hype.
For amazing appetizers with a view, Early Mountain winery has an excellent restaurant with a beautiful view of the mountains. You cannot beat relaxing here while enjoying a glass of wine while the sun sets!
Oakhart Social is another great option for dinner. The grilled pork steak is quite literally one of the best things I have ever put in my mouth. I also loved the cabbage pancake!
Tavola is a great choice if you're in the mood for Italian food. The pasta dishes are all outstanding, and the service is top-notch. If you can't get a reservation (aka us last minute), we had some friends recommend to go sit at the bar and drink, and it turned out perfect!
A place we did not get to eat but I really wanted to was The Alley Light! It was the top recommended restaurant for dinner from several friends we know. Unfortunately, it was booked all weekend but I cannot wait to go back and try it one day.
3. Places to stay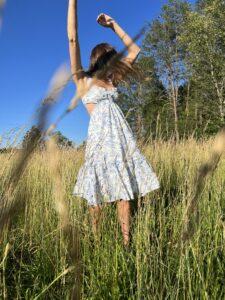 When it comes to finding somewhere to stay, I was recommended some great options by my friends at Visit Virginia! Depending on what you're looking for, any one of these hotels or bed and breakfasts would be amazing.
Keswick Hall is a beautiful resort located in Charlottesville, Virginia. Gil and I decided to go see it while we had some extra time and I was blown away! It has a stunning golf course, an amazing pool, and a great bar. Whether you are looking for a room with a view of the golf course or a romantic suite with a private balcony, Keswick Hall has something for everyone. In addition, the resort offers a variety of activities and amenities to keep you busy during your stay, like tennis, basketball courts, and hiking/bike trails. After walking around with Gil and both not wanting to leave, we decided we want to come back and spend a long weekend here for one of our anniversaries!
The Dinsmore Boutique Inn is perfect for those wanting a luxurious and relaxing experience. Its convenient location means you can easily explore all that Charlottesville has to offer.
The Oakhurst Inn is another great option, especially if you're looking for something with character. It's a historic inn that has been lovingly restored, and its grounds are simply beautiful.
If you're looking for something a little different, The Cadus Cottage at Afton Mountain Vineyards is a great choice. Surrounded by vineyards, it's the perfect place to unwind and enjoy the stunning views.
Finally, The Graduate is ideal for visitors who want to be in the heart of the action. It's right in the center of downtown Charlottesville, so you can easily walk to all the best sights and shops.
Whichever option you choose, you are going to have the best stay in Charlottesville!
4. Wineries to go to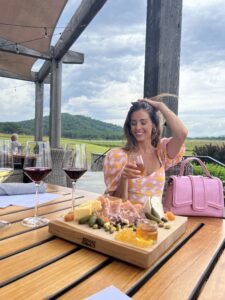 Charlottesville is located in the heart of Virginia wine country. There are dozens of amazing wineries to choose from, but if you're looking for a few standout spots, Early Mountain Vineyards and Merrie Mill Farm & Vineyard are two that should definitely be on your list.
Early Mountain Vineyards is surrounded by mountains, offering a stunning view from the back patio. It's a very peaceful and relaxing spot, perfect for enjoying a glass of wine with friends. The vineyard hosts various events throughout the year and is known for their award-winning tasting room.
Merrie Mill Farm & Vineyard is another great option, especially if you're looking for a more unique experience. The decor is cute and quirky, and there's often live music outdoors.  The farm and vineyard are located on beautifully landscaped grounds, making it one of the most picturesque spots in Charlottesville. They even had an oyster food truck!
I definitely recommend visiting both of these wineries because of how different the atmospheres are. Together, these two experiences give a great picture of the Virginia wine experience. I cannot choose a favorite!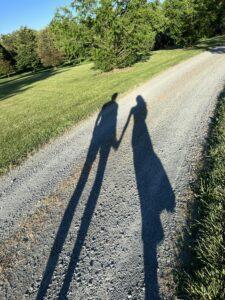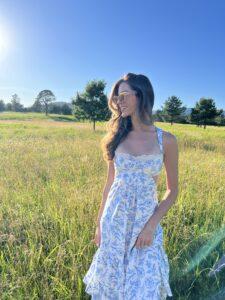 If you're looking for a new fun and relaxing getaway this spring or summer, I hope this post made you consider Charlottesville! With plenty of things to do and see, as well as delicious food and charming accommodations, this city is the perfect place to relax and rejuvenate. And with so many wineries in the area, there's no shortage of wine-tasting opportunities either. I already cannot wait to plan another trip. As always, let me know if you have any questions at all and I would be happy to help!
xo, McKenzie