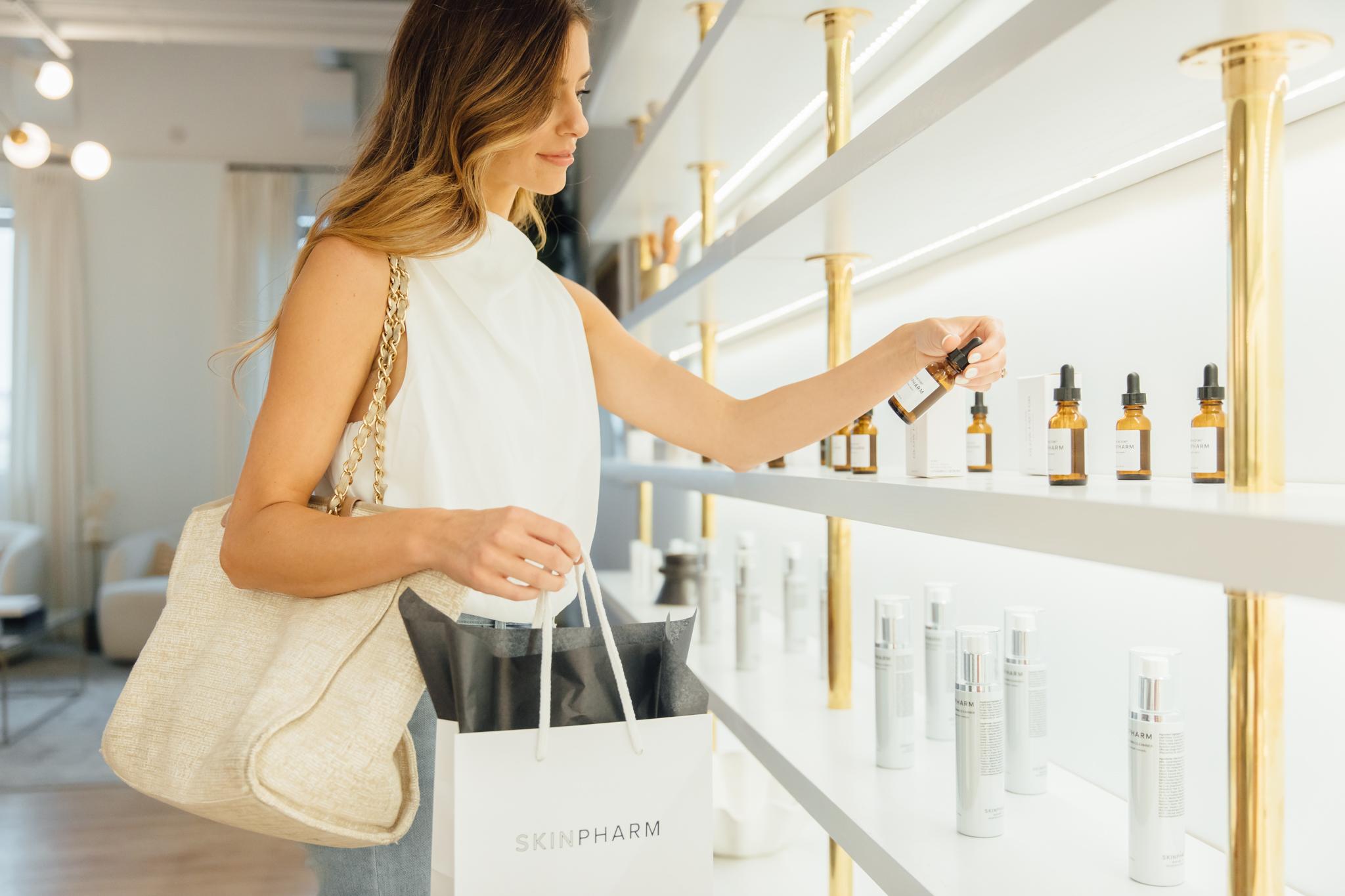 A couple years ago I discovered Skin Pharm, a skincare brand based in Nashville, Tennessee that has been around since 2018. I first heard about Skin Pharm after seeing it on social media and was intrigued by their commitment to natural looking results and using clinical-grade ingredients in their products. Right before my wedding, the Skin Pharm Atlanta team emailed me about coming in and I ended up going and seeing Clare Taylor, one of their nurse practitioners and injectors, for the first time right after my honeymoon.
What sets Skin Pharm apart from other skincare brands is their focus on science-backed formulas that are designed to deliver real results. Their products were created by Skin Pharm's founder Maegan Griffin. Not only is the staff incredibly kind and welcoming, but the office is an experience in and of itself. Every time I sit in that waiting room I'm snapping photos for my own home inspiration!




After trying out a few of their products, I was impressed by the quality and effectiveness of their formulations. In this article, I'll be sharing my favorite Skin Pharm products that have helped improve my skin's texture, tone, and overall appearance. Whether you're looking to address fine lines, hyperpigmentation, or simply want to achieve a healthy, glowing complexion, these products are definitely worth investing in.
Keep scrolling to see my before & after's at the end!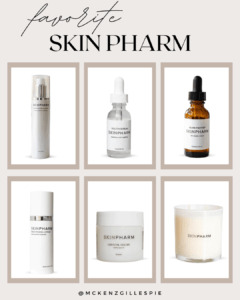 My Favorite Skin Pharm Products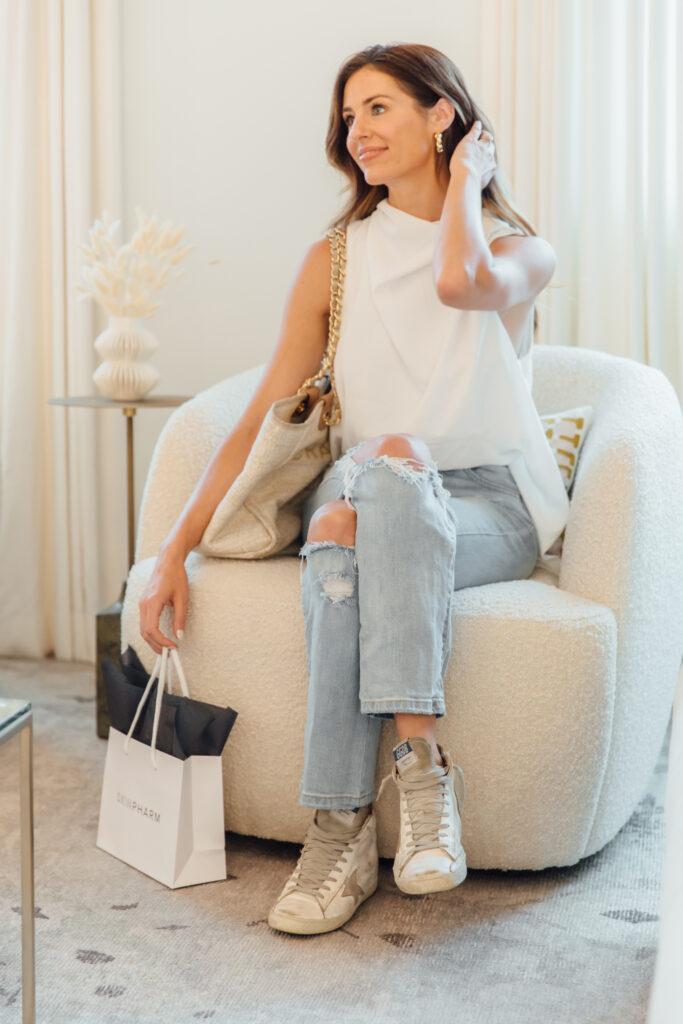 As someone who is passionate about skincare, I have tried a lot of products over the years. However, there are a few Skin Pharm products that have become my absolute favorites. Here are the top six products that I can't live without:
Papaya Enzyme Cleanser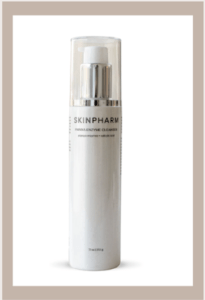 The Papaya Enzyme Cleanser is a gentle yet effective cleanser that I use every morning and night. It contains lactic acid, which helps to exfoliate and brighten the skin, and honey extract, which is soothing and hydrating. I love how clean and refreshed my skin feels after using this cleanser, and it has definitely helped to improve the texture and clarity of my skin over time.
Youth Serum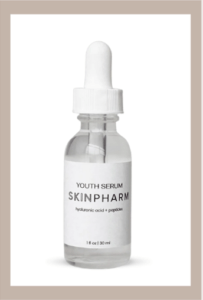 The Youth Serum is a powerhouse product that I use every night before bed. It contains hyaluronic acid, which helps to plump and hydrate the skin, as well as a blend of peptides that work to firm and smooth fine lines and wrinkles. I have noticed a significant improvement in the overall tone and texture of my skin since incorporating this serum into my routine.
Glow Factor Vitamin C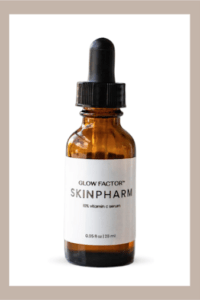 The Glow Factor Vitamin C is a brightening serum that I use in the morning after cleansing. It contains a stable form of vitamin C, which is a powerful antioxidant that helps to protect the skin from environmental damage and brighten the complexion. I love how this serum gives my skin a healthy, radiant glow, and it has definitely helped to fade some of my dark spots over time.
Clarifying Pads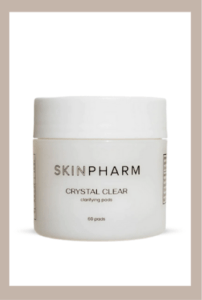 The Crystal Clear Clarifying Pads are a game-changer for anyone with acne-prone skin. They contain salicylic acid, which helps to unclog pores and prevent breakouts, as well as witch hazel and tea tree oil, which are soothing and anti-inflammatory. I use these pads a few times a week after cleansing, and they have definitely helped to keep my skin clear and blemish-free. These are a must try if you are interested in how to get rid of adult acne.
Brightening Lotion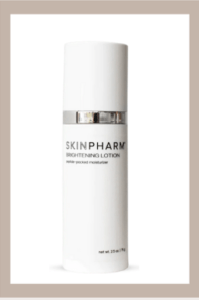 The Brightening Lotion is my absolute favorite Skin Pharm product. It contains a blend of hydroquinone, kojic acid, and arbutin, which work together to fade dark spots and hyperpigmentation. I use this lotion every night before bed, and I have noticed a significant improvement in the overall brightness and clarity of my skin. If you're looking to fade dark spots and even out your skin tone, this product is a must-have.
Signature Candle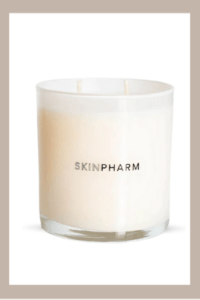 Last but not least, the Skin Pharm Signature Candle is the perfect way to unwind and relax after a long day. It has a clean, fresh scent that isn't overpowering, and it burns for hours. I love how this candle creates a cozy and calming atmosphere in my home, and it's the perfect way to treat myself to a little bit of self-care.
Overall, I highly recommend all of these Skin Pharm products. They are effective, high-quality, and perfect for anyone looking to achieve great skin. Just be sure to consider your skin type and any sensitivities before incorporating any new products into your routine.

Before & After Using Skin Pharm Products
As you can see from the photos below, my skin needed some major help. The photos on the left are two years ago taken at my very first Skin Pharm visit. I had visibly more dark spots and my skin was dull and dehydrated. I was shocked when I saw these photos at the difference in my skin! Even after aging two more years, my skin looks noticeably more youthful and radiant in the photos on the right taken two years later.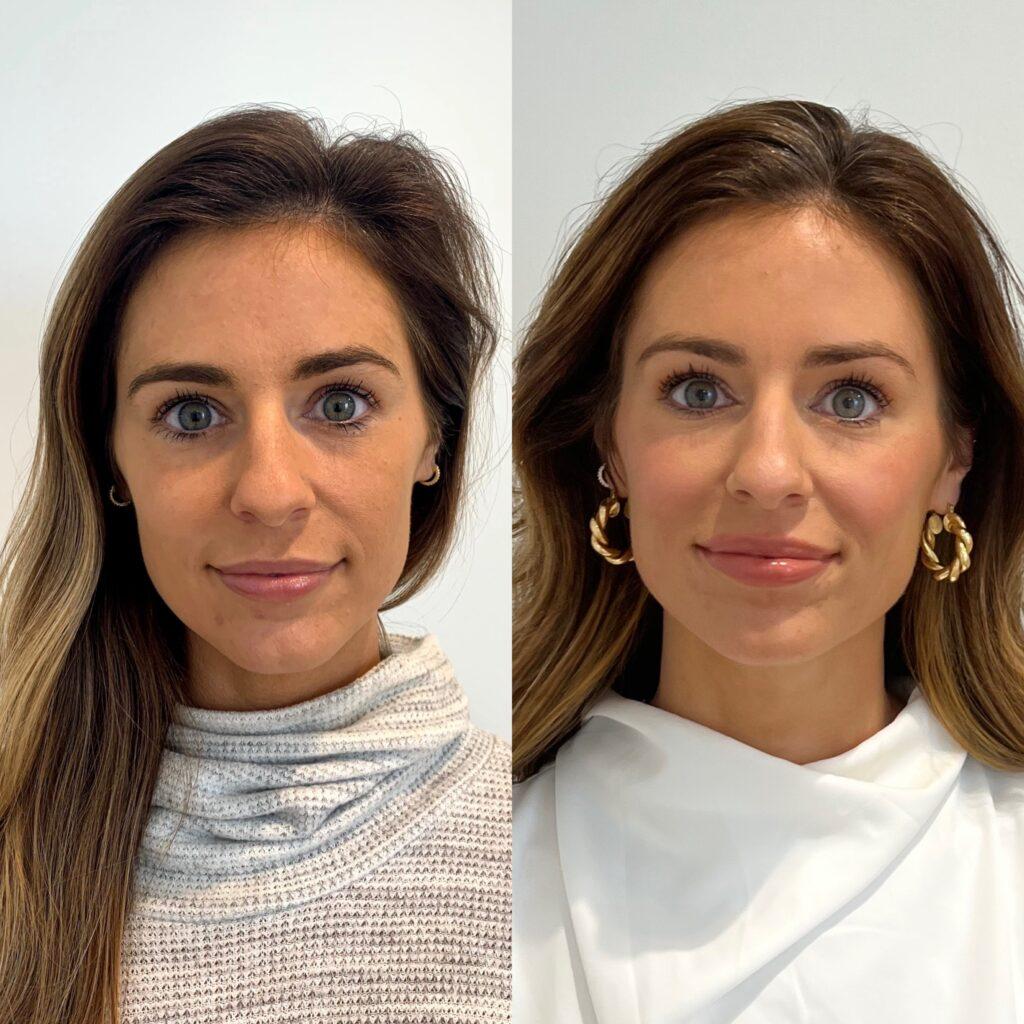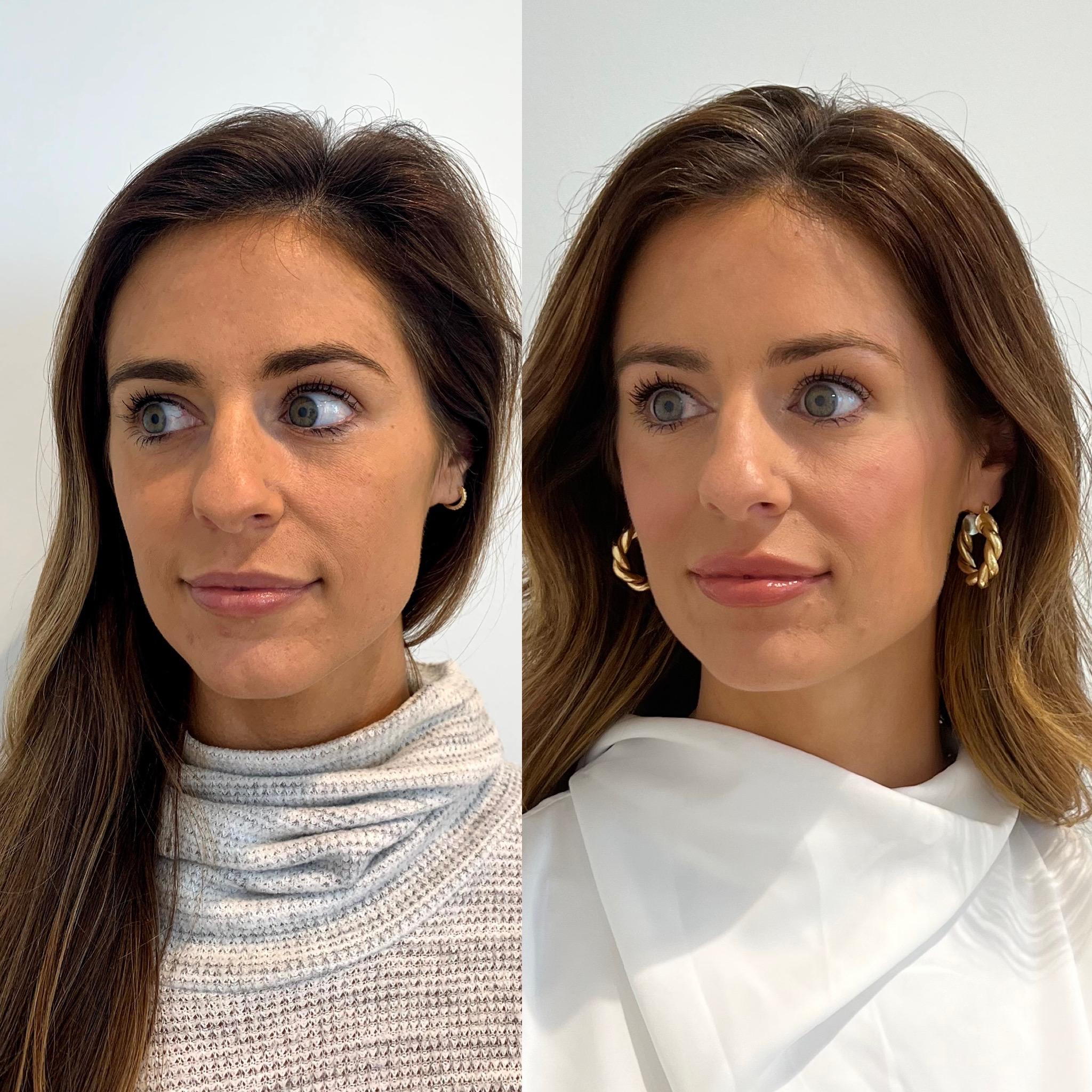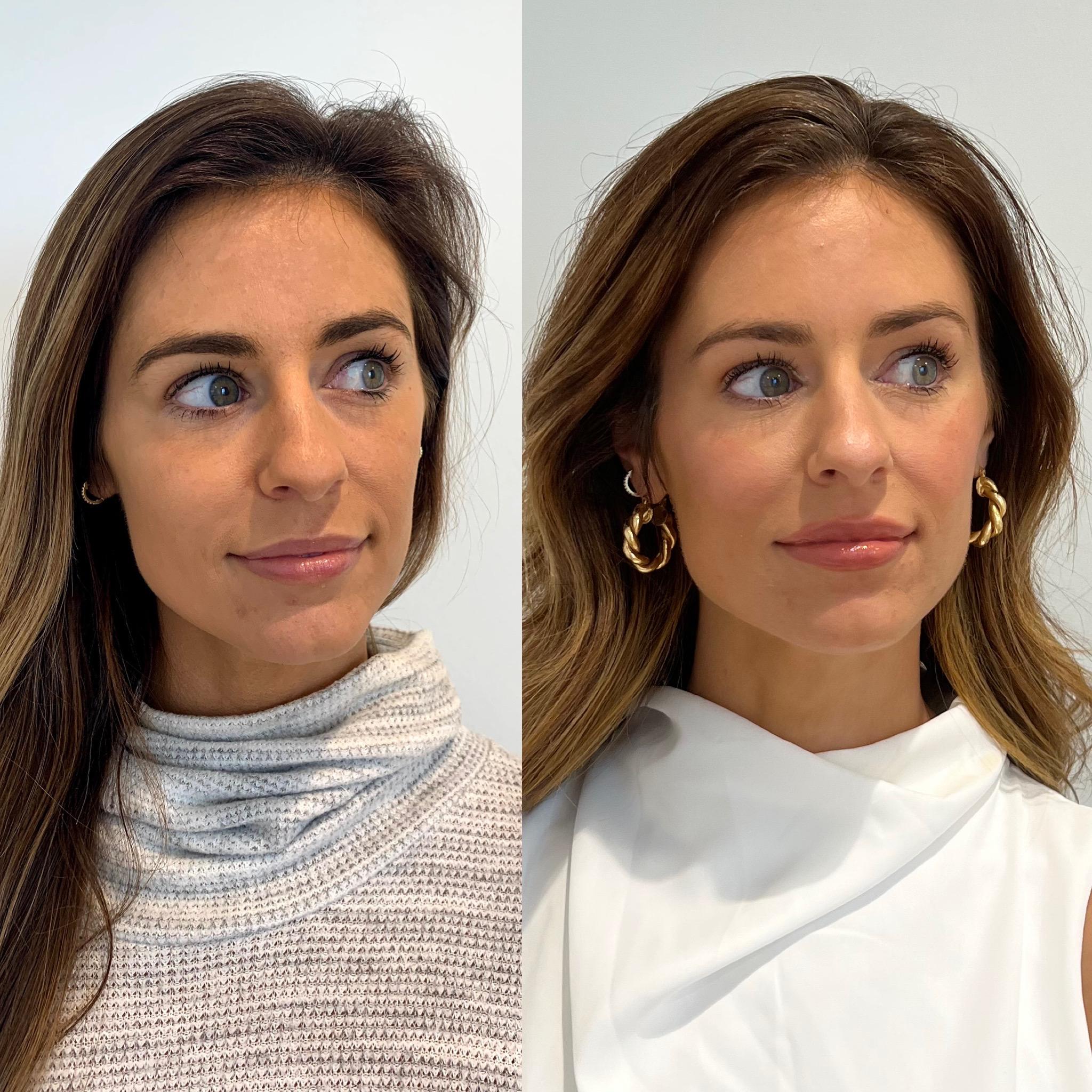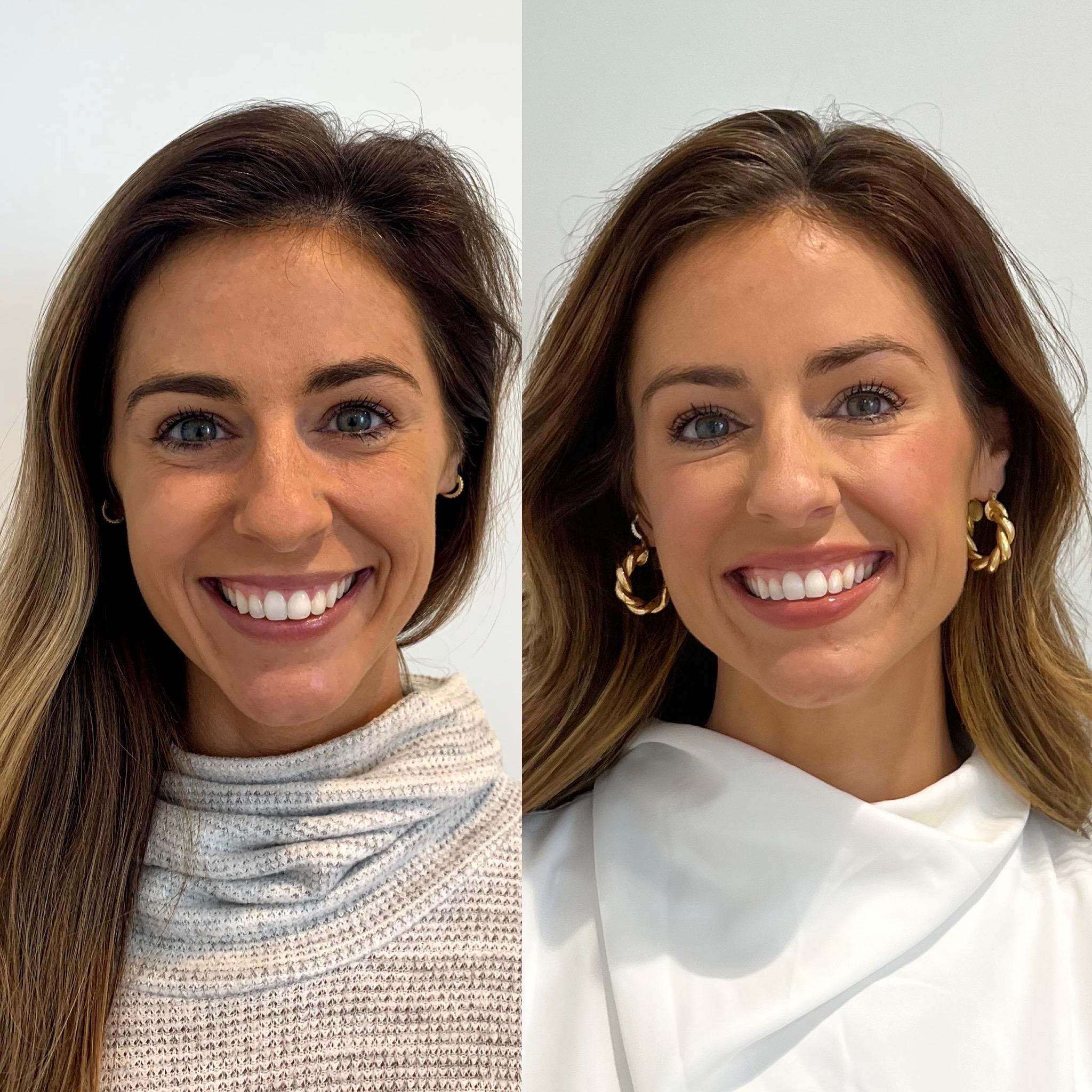 Conclusion
In summary, Skin Pharm offers a wide range of high-quality skincare products that have helped me achieve my best skin yet. Their products are formulated with effective ingredients that are backed by science, making them a reliable choice for anyone looking to improve their skin health.
Overall, I highly recommend Skin Pharm products to anyone looking for effective skincare solutions. Shopping online at Skin Pharm is convenient and easy, and I also encourage you to visit your local Skin Pharm for personalized recommendations and expert advice on all your skincare needs.
If you are local to the Atlanta area, book an appointment with Clare Taylor at Skin Pharm in Buckhead. You will thank me later!