It's finally that time of the year again. I absolutely love Christmas time and everything it entails! From Christmas shopping to driving around seeing all the lights to decorating your home, it truly is the most magical time of the year. However, as a lover of neutrals, I am always resistant to deck the halls with traditional Christmas colors. 
I see so many beautiful homes with traditional Christmas trees and red and green garland everywhere, and while I think they are gorgeous, it is just not for me. I love open spaces, light colors, and no clutter. So when it comes to adding a Christmas tree and holiday decor to the spaces in my home, I always go for a more neutral, minimal vibe.
I am more in love with my Christmas decor this year than ever before, so I can't wait to share!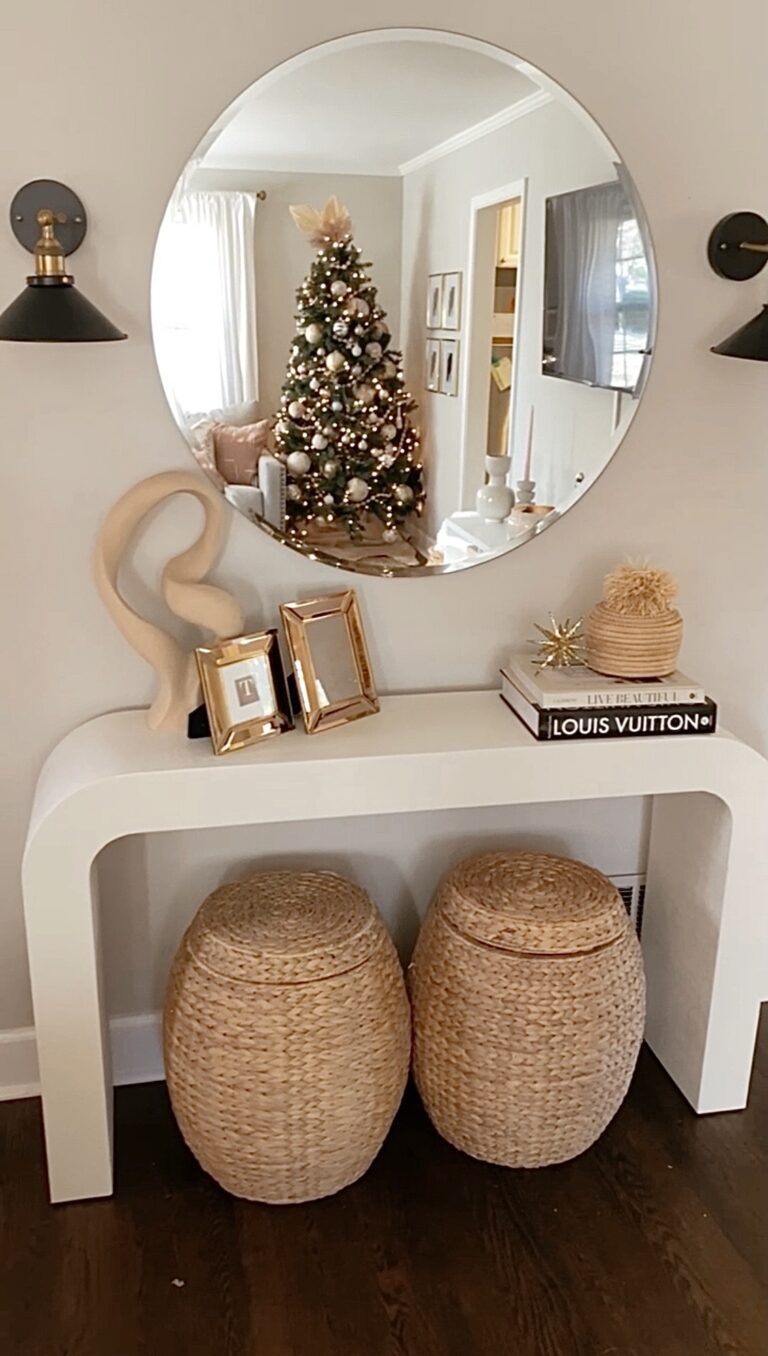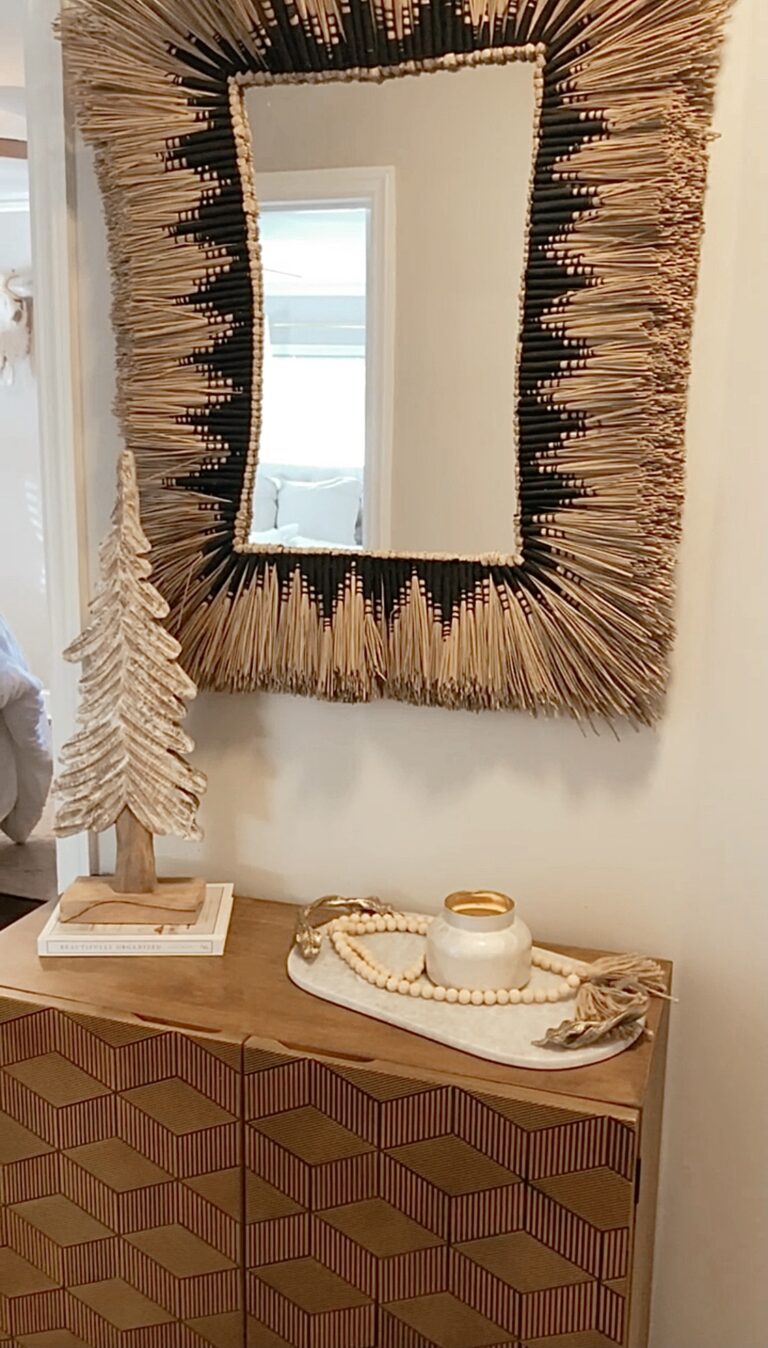 As you can tell, my go-to color scheme is white, beige, and blush. They keep the room light and airy and give me the feeling of a clean space. I love how the textures of the jute rug and woven elements in home home add a boho vibe, while the white and gold keeps it modern.
This year for my tree topper, I got creative with dried florals I already had. To be completely honest, I found myself looking around my home while decorating thinking "what can I make into a tree topper?" I found some dried palm leaves and maneuvered them into the lights at the top of the tree, and then added some pampas to fluff it up. I absolutely love how it turned out.. and it was SO easy!
For my stockings, I wanted to stick to the natural and white theme. I actually found these stockings on Amazon last year and ordered the gold wooden names from Etsy. Of course, I had to find a matching stocking for my pup!
As you can tell from this photo, for my tree skirt I used a cowhide rug we already had. I had a seafoam green piece of fabric I used last year but found myself not wanting to add that color in this year. I cannot tell you what made me think to get this cowhide rug out from my attic, but I am obsessed with how it looks in the room!
I kept with the white and blush theme for my media console decor. I found many of these items at Love & Grey – the most adorable small business I found through Instagram! The huge candle in the middle is the Anthropologie volcano candle I have been burning for over a year (and still not even close to finishing it).
I did not add much to my kitchen, besides the pampas wreath, some lights, and adding these cutie Santa mugs to my coffee bar.
I hope this inspired you and that you have fun decking the halls for Christmas this year! Happy shopping!