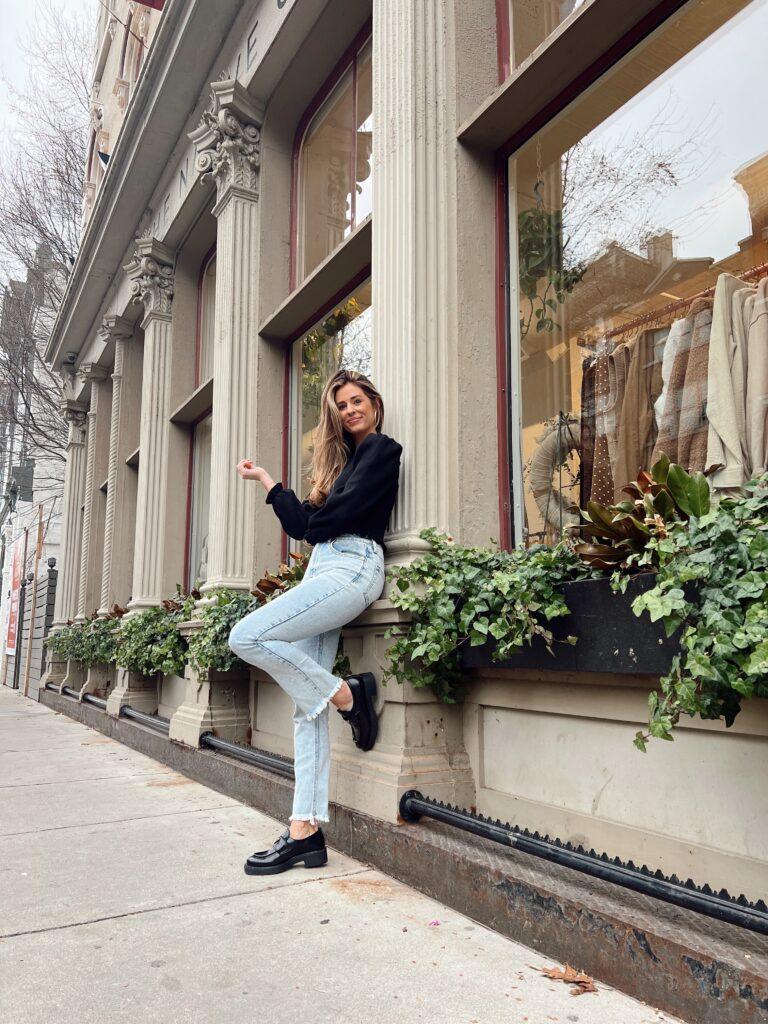 When thinking of the top US cities you want to visit, Cincinnati may not be at the top of your list. However, after visiting for a long visit, I totally think it should be!
My immediate reaction to being in the city was "wait..where is the traffic?" It seemed like everywhere we went, we got a front row parking spot and it took about 5 minutes to get to each destination. Coming from a huge city like Atlanta, that was shocking to me!
Cincinnati is a cool city with so many things to do. While the city is best known for it's famous chili and the Reds baseball team, you will find that Cincinnati is poppin with amazing restaurants, lots of nightlife, and the nicest people.
Heading to Cincinnati soon? There's a good chance you are if you find yourself reading this post right now. And if not.. plan a weekend trip! I promise you will be more than glad you visited this underrated US city.
Keep reading for all of my suggestions for things to do, where to eat, and what you must see while in Cincinnati, Ohio.
BEST THINGS TO DO IN CINCINNATI
Where to Eat in Cincinnati
There is no shortage of good food in Cincinnati, that is for sure! Every single meal I ate while there for a long weekend was amazing. Below are some of my favorite restaurants, as well as many that were suggested I didn't get to experience.
If you are going for a boujee dinner:
Losanti – 

All I can say about this restaurant is that wow…if you see the word "truffle" on the menu, order it. We had the steak, truffle gnocci, and truffle mac and cheese and it was all heavenly. Also, they are known for their espresso martinis!

Sotto – Amazing food, wine, and atmosphere

Prime – Order the lobster bisque 

Pepp and Delores – Known for their pasta
If you are wanting a casual dinner:
Bakersfield – the best tacos and margs (get the spicy marg pitcher!)

Condatos – also tacos 

Kanji – best sushi and half price
Louvino – southern inspired small plates
Quan Hapa – asian street food and cocktails
Nation – burgers
The Eagle – beer hall with southern food
Gomez – fast casual Mexican food
Maplewood – California cuisine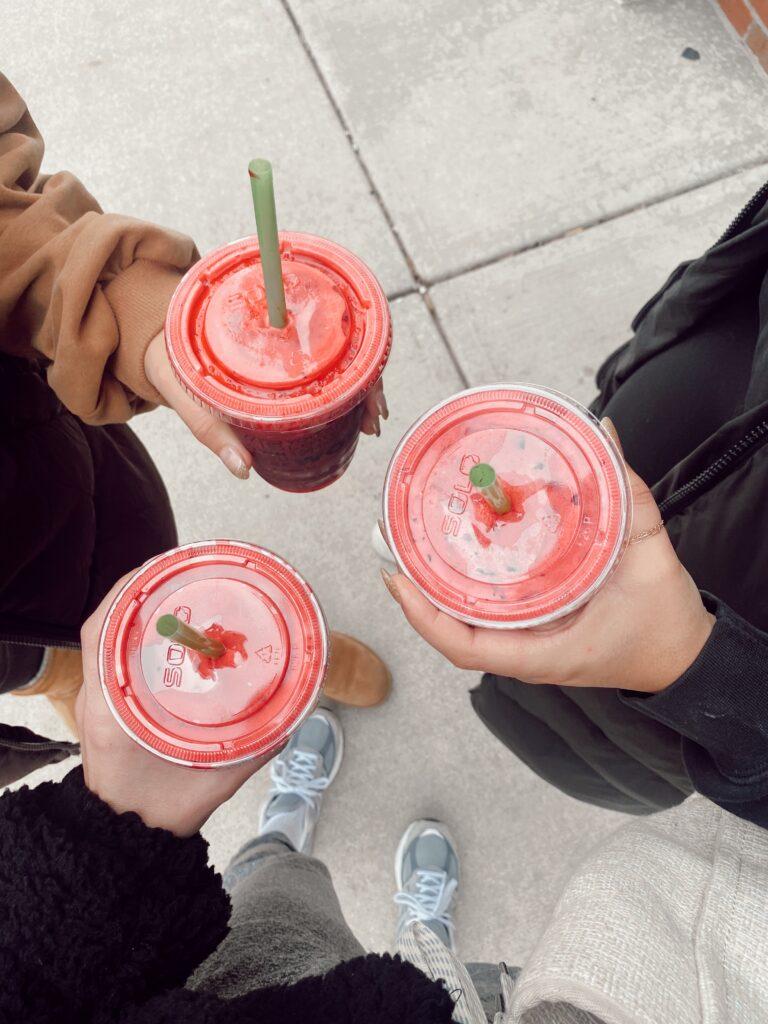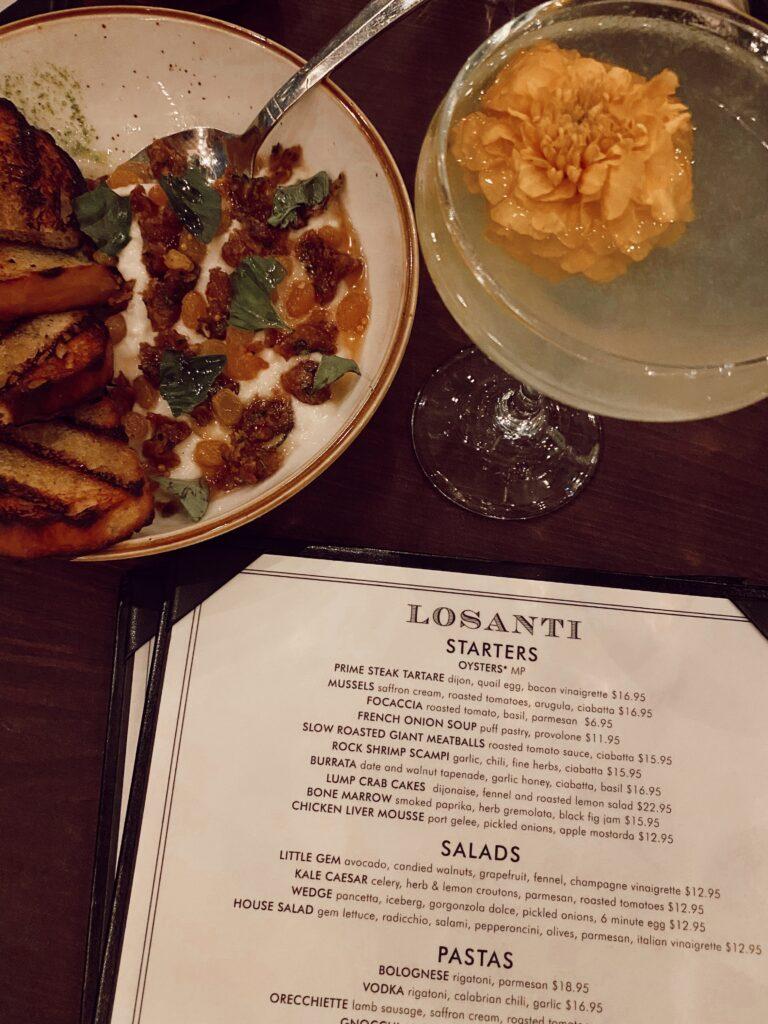 Brunch Recommendations:
Taste of Belguim – locations in OTR and the banks (banks you can walk to the stadium after)

Louvino – little nicer, tapas style
Nation – super cheap mimosas and good food
Crown Republic
Boomtown Biscuits
Sugar and Spice – diner type food but cool atmosphere
Hangover Easy
Sleepy Bee

Mokka – in Newport but super close and can walk across the bridge if you parked in NKY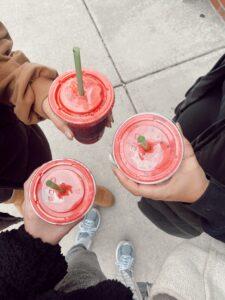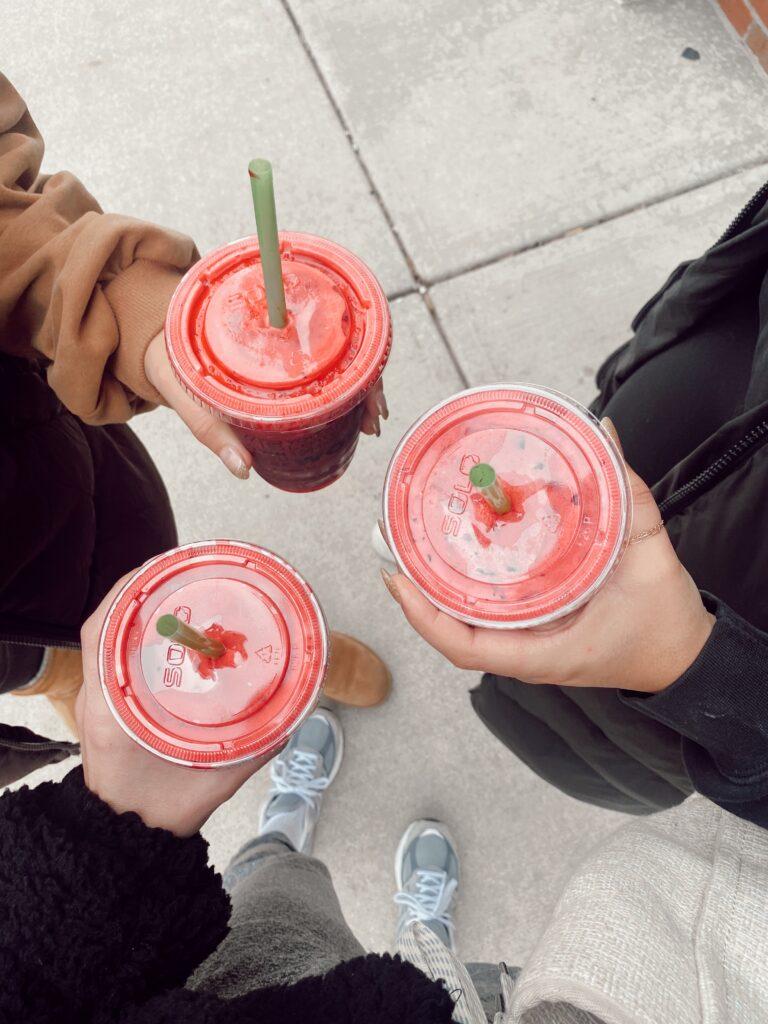 Whether you are looking for a chill place to watch a game and grab a beer or looking to hit a club, Cincinnati has it all. Below are many bar recommendations for whatever vibe you are going for.
Bars:
The Pitch – good pregame place for games (right across the street)
Somerset – chill vibe but super cool
Queen city radio – close to stadium
Cobblestone
Rhinehaus
Igby's – went here to NYE and it was a blast!
Pins
Japps
Lytle Rooftop
AC Hotel Rooftop
Club-type Bars:
Ghost Baby – super cool underground bar
Drinkery
Tin Roof
Gala
Stretch
J Social
Things to Do in Cincinnati
Whether you are going on a family trip with kids or taking a girls trip for the weekend, there are plenty of things to do in Cincinnati for all ages!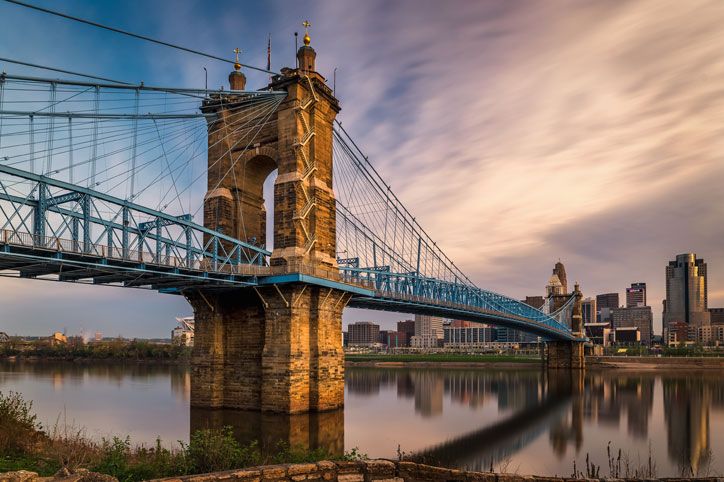 Must Do's in Cincinatti:
Bengals football game 
Reds baseball game
Walk across the Bridge – Fun fact: the John A. Roebling suspension bridge that connects Kentucky and Cincinnati was built as a model for the Brooklyn Bridge in NYC!
Newport on the Levee
Graeter's Ice Cream
Eat Cincinnati chili 
Get a cocktail at Ghost Baby
And depending on the season…
Oktoberfest – German style festival that takes place in September
Kings Island – amusement park
Well, there you have it. I hope you are now so excited to start planning your visit to Cincinnati, Ohio! Feel free to comment with any suggestions and I'd love to hear how your trip went!
xo, McKenzie