Easter dresses are always so pretty, but chances are you wear them for Easter and hardly touch them again. Here are four ways to make the most of your closet and wear your Easter dress all throughout the springtime.
Easter Sunday: Dress + Cardigan + Feminine Accessories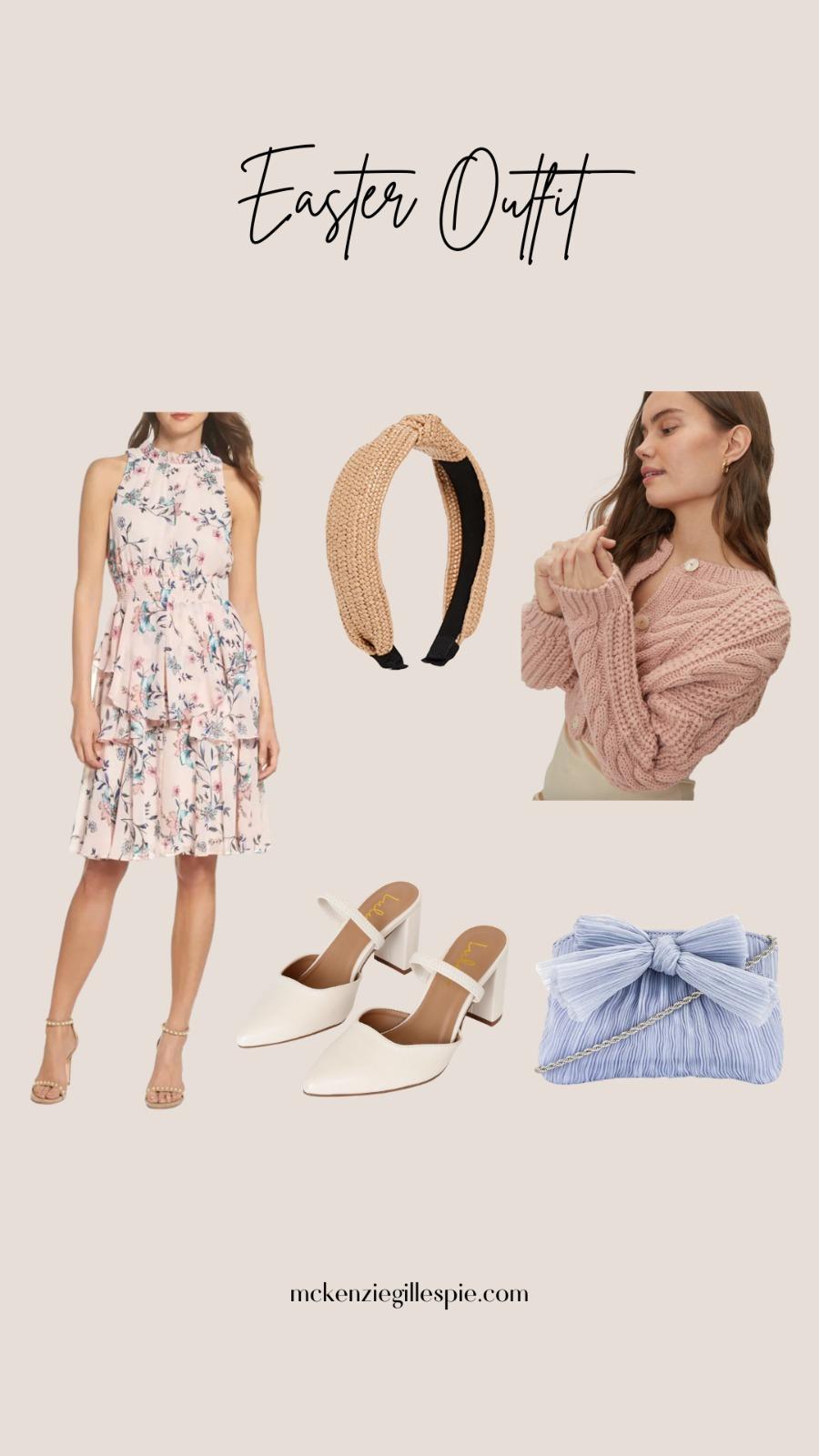 Of course, you'll want to wear your dress for Easter! For this outfit, keep the look sweet and feminine. White heels and a neutral headband are cute additions to this floral dress. If it's chilly having a coordinating cardigan will keep you warm look like it was meant to be part of the outfit. For your bag, add a pop of color with this blue bow bag.
Casual – Dress + Denim Jacket + Sneakers
Dress down your Easter dress by adding a denim jacket and sneakers. Throw your hair in a ponytail with a cute scrunchie for a touch of whimsy. The look is casual but still girly and playful.
This look would be great for a day date or having a fun day shopping with your friends. It's casual but still nice enough for many activities.
Workwear – Dress + Blazer + Heels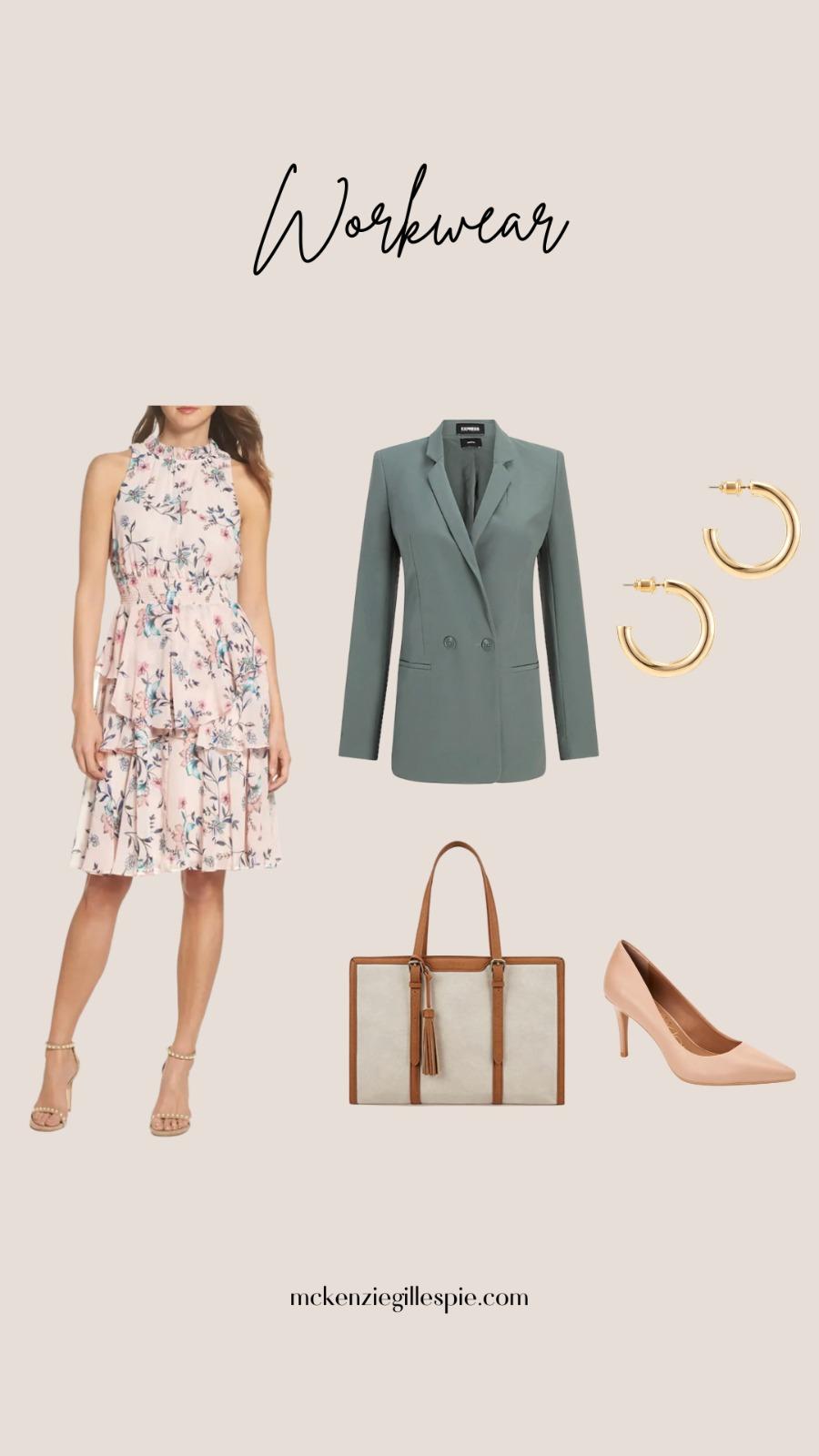 Make your Easter dress work appropriate by adding a blazer and neutral heels. Add your work bag, or if you need one, this one is big enough to hold a laptop. Simple gold hoop earrings complete this look. This look is sophisticated, but the floral dress adds femininity.
Date Night – Dress + Gold Accessories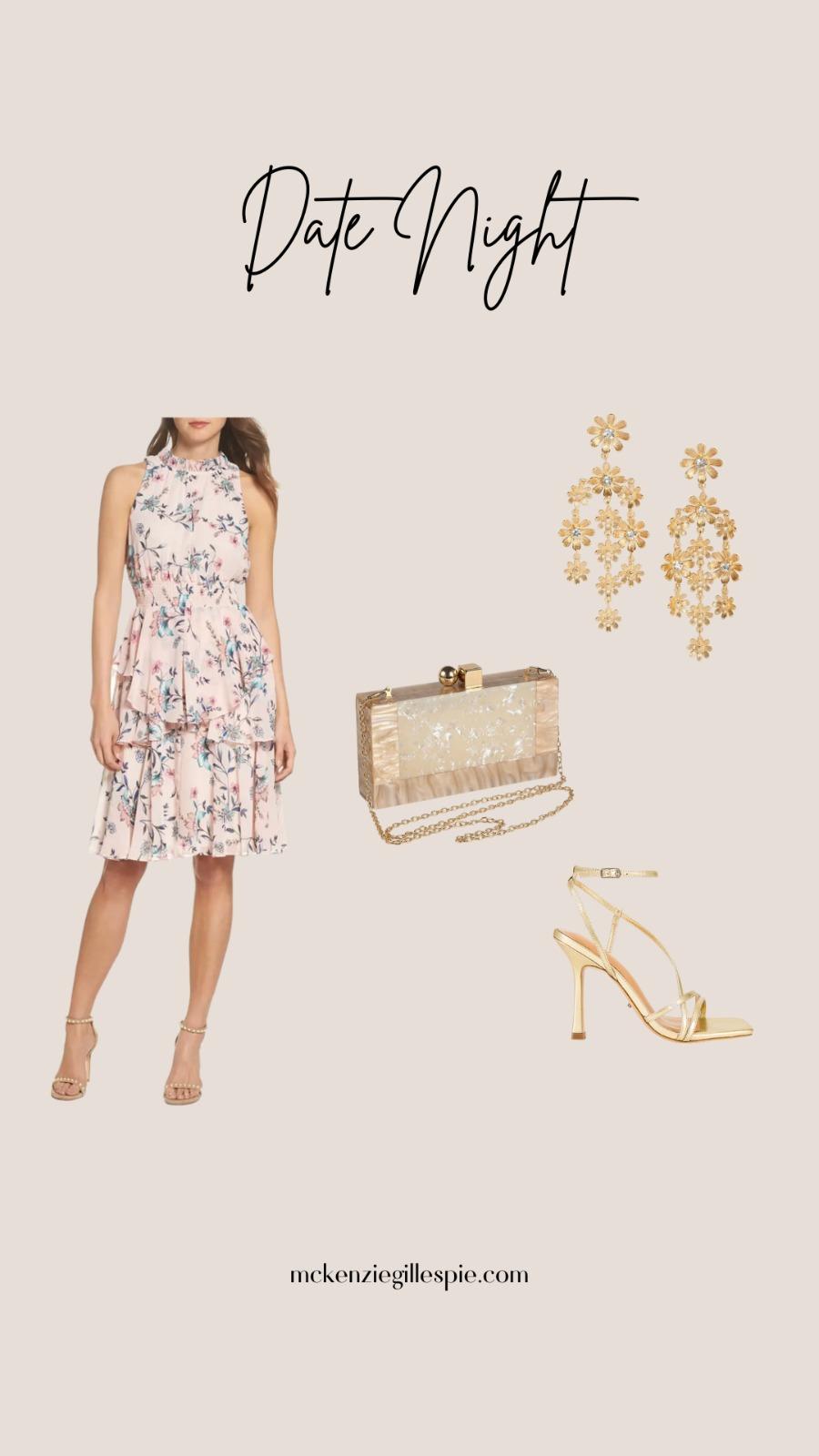 Wear your Easter dress on its own for date night. Add gold heels and earrings and a fun clutch to dress up the look. This look is flirty and fun. Perfect for a dinner date!
As you can probably tell, your Easter dress doesn't have to just be for Easter Sunday. Wear all of these looks, and even more, to get the most longevity out of your wardrobe.